A look at the current state of the soap, bath, and shower product markets, and what's coming next in skincare and body care.
Mintel reports that the global soap, bath and shower market will reach $30.5 billion by the end of 2019. Here, we report their findings on the biggest trends of the next two and five years, and look to opportunities in the bar soap and liquid skincare markets to help our customers maximize their sales potential for years to come.
Key Market Trends
Largest Global* Soap, Bath & Shower Retail Markets by Value, 2019
| | |
| --- | --- |
| United States | $6.3 billion |
| China | $3.7 billion |
| India | $3.3 billion |
| Brazil | $2.6 billion |
| Japan | $1.8 billion |
| Total Global Market | $30.5 billion |
*Note: Mintel's 'Global' market size is based on the 34 leading economies
While each country's population has different product preferences and needs, there are certain trends that are consistently growing on a global level:
Natural and free-from claims, as these claims give products a health halo effect and provide shoppers with indicators that they are deemed 'safe'
Functional claims, such as hydrating or moisturizing claims for body care, as these are now considered cost-of-entry attributes, and customers are interested in efficacy and dermatological claims
Ethical and moral brand qualities are becoming the norm rather than the exception. Consumers want to buy products from companies that are functioning in an ethically and environmentally responsible way, at both a local and global level. Cruelty-free and vegan claims are more important than ever before, and shoppers are more interested in supply chain transparence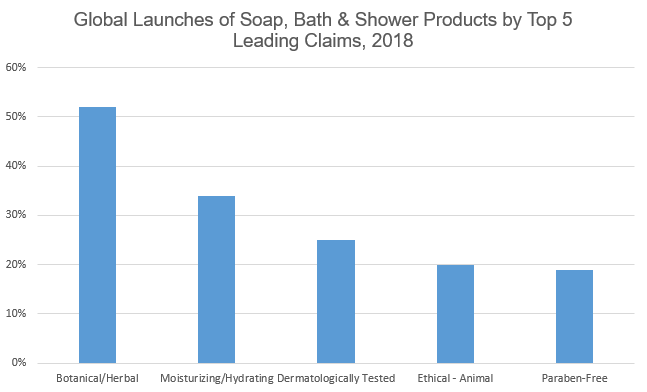 Immediate Future: The Next Two Years
Self-care has been a resounding theme in all facets of the wellness market for the last few years, and that trend is expected to continue through 2020.
Focus on Products that Help Reduce Stress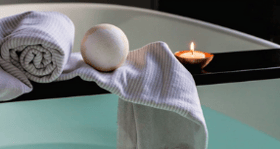 Bathing is now thought of the ultimate health and wellness ritual, and consumers are looking for body care and other products to be used in the bathroom to help them relax their body and mind and improve their overall wellbeing.
Although consumers world-wide are more likely to shower than to bathe, the overall self-care movement finds more people setting aside designated time to find an escape from modern day stressors, reigniting the bath experience and supporting the need for a good soak and revive the bath product market with products such as our Calming Bath Elixir.
Stress is one of the largest problems that most residents of developed countries face today, and products with the potential to help mitigate stress drivers and recover from increased cortisol levels faster will see success in the years to come. These products can be designed to target sleep wellness, headaches and sore muscles, and seek inspiration from products like Twincraft's Sleepy Time Overnight Mask or harness the anti-inflammatory powers of CBD and other hemp products.
In the US, 36% of consumers currently don't use mindfulness activities, such as meditation, to manage their health, but are interested in trying
Elevate Self-Care
Indulgence and self-care often go hand-in-hand, but consumers can't always find the time or the monetary support to go the a spa or salon to achieve the elevated experience that will help them relax the most.
In the US, 53% of adults agree that self-care is important for their wellbeing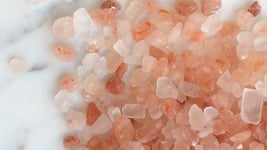 Brands are offering more products and devices designed to recreate a therapeutic spa experience at home, such as bath products with Himalayan pink salt or CBD body lotions. The prevalence of facial masks in the skincare space points to the demands of customers wanting to have a spa-like experience with visible results, without leaving the comforts of their own bathroom.
39% of US skincare users agree that masks are a good way to relieve stress and pamper themselves
Rely on Relaxing Fragrances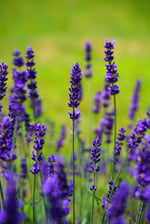 Bath products with aromatherapy claims, such as relaxing or calming, are performing well. When natural fragrances such as lavender or jasmine are combined with anti-inflammatory ingredient stories, they enhance the therapeutic experience of bathing.
Bar soap is a powerful and effective vessel for natural fragrances, and at Twincraft Skincare, we observe that the very first thing a person does when presented with a new bar of soap is to smell it. Calming, gentle fragrances are an important part of making bath time relaxing for any user, from young children to older adults who want to unwind from their day.
Connect Bath Products with Health Benefits
While we are always cautious to align unsubstantiated health claims with personal care products, consumers are looking for natural product options with ingredients that they recognize will help them recover and recharge. Soothing vapors and aromatherapy are sought after by those with a cold or who are feeling under the weather, and post-workout treatments with promises to help relieve sore muscles are purchased by casual gym goers and elite athletes alike.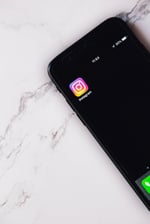 Continue to Develop Products with Instagram in Mind
We speak a lot about 'Instagrammable moments' with our customers, and it's because bath products that offer a unique visual experience have the ability to capture the short attention spans of consumers on this social media platform, and to influence shoppers to take more baths.
Millennials and Gen Z are most likely to try a new product knowing that it will offer an Instagrammable moment, allowing them to tap into the aspirational lifestyle choices of influencers and wellness advocates alike.
Unique textures, experiential transformations and beautiful product packaging are all desirable qualities for a product to have that Instagrammable appeal.
Looking Ahead: The Next 5 Years
When looking at 2025 and beyond, Mintel recommends thinking outside the white and female body care and skincare consumers that have traditionally been marketed to in this space. Their report suggests creating products that are designed for multicultural adults or male shoppers, to offer skincare solutions for untapped consumers, and to design messaging designed to offer solutions to underserved consumer groups.
Meeting the Specific Needs of Multicultural Consumers
The majority of skincare launches of recent years have targeted a very specific group: white females with disposable income. This has created a very crowded specific retail space and leaves out the vast majority of personal care shoppers, and brands should reconsider their targeted customer demographics to grow.
In America, Hispanic and Black adults are highly engaged with the personal care category, but they struggle with the lack of ethnic-focused products for skin and hair. In this group, there is a need for more product offerings with natural ingredients to help soothe and hydrate the skin.
It is also important for brands to be inclusive in their advertising messaging and the visual ways that they represent their audience. Authenticity is key, and consumers want to be seen and considered by the brands that they support.
Men Want More Options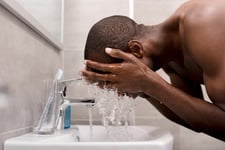 The end of the decade ushers in a new cultural perception of masculinity, and a new demographic of men are emerging for personal care brands to target. Younger men are shopping for products that go beyond basic hygiene claims, yet only 5% of overall Body & Personal Care product launches in 2018 were aimed at male shoppers.
In the US, 39% of adult men agree that time spent on their appearance is worthwhile

In the US, 64% of US boys aged 10-17 agree that they use beauty or personal care products because they want to look good
The combination of more male shoppers wanting a well-groomed appearance with a lack of appropriate personal care products in the marketplace indicates strong opportunity for brands to offer fragranced bar soap, shave products, and high quality body care options to this group.
Make Sustainability a Priority
Shoppers of the future are more likely to seek out brands that align with their ethical values, and want products with transparent supply chains, ingredient sourcing, and sustainability claims.
Reduce Plastic Pollution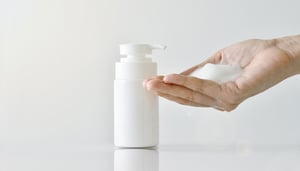 Plastic usage is one of the largest concerns in ethical consumerism, and consumers expect brands to be environmentally friendly and use eco-friendly packaging, such as sugarcane resin tubes or bottles or ocean-bound plastic, and refillable or concentrated options that require less water to be shipped across the country.
Science Advances reports that an estimaged 6.3 billion tons of plastic waste have been produced globally since 1995, but only 9% was recycled, as 12% was incinerated and the other 79% ending up in nature or landfills.
In the US, 45% of consumers agree that they would be encouraged to buy a product made from recycled materials
Source Sustainable Ingredients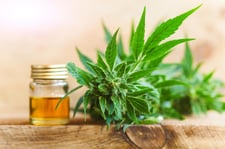 Natural ingredient claims are more popular than ever, but consumers are also starting to realize that there is a downside to the high demand for natural ingredients on the planet and farming communities, and brands are encouraged to work with suppliers to ensure that there are initiatives in place around fair trade and ethical sourcing.
Palm oil is a frequent topic of discussion in the sustainability space, and responsibly sourcing this controversial ingredient has been a priority for Twincraft Skincare for many years. We partner with the Roundtable on Sustainable Palm Oil (RSPO) and are able to offer certified sustainable palm oil for all of our bar soap and liquid projects, and are actively exploring other alternatives to ensure that we have the best and most sustainable palm oil options for our customers.
The Dr. Bronners brand has recently received publicity for demonstrating how the ingredient can be produced in an ethical and sustainable way, highlighting the work that they do with their partners to source organic palm oil from a group of 500 small family farms that were developed without the deforestation of the rainforest.
---
The Twincraft Skincare team is hard at work to ensure that the manufacturing capabilities of our Vermont facilities are able to support the needs of the marketplace and those of our customers. To learn more about our product, sustainability, and packaging initiatives, please contact our Sales team.
Source: Mintel – The Future of Soap, Bath, and Shower Products: 2019