Consumers have access to more information than ever before about what's in their personal care products and the impact that these products have on their bodies and the planet. In 2019 and beyond, expect shoppers to help spend their money with these considerations in mind.
At this year's CEW Year in Review and 2019 Trend Forecast presentation, the discussion focused on three key areas: consumers' interest in waste, the rise of the single consumer, and shoppers being smarter about their purchases.
At Twincraft Skincare, we monitor these macro trends and use them to guide our internal Innovation Team's strategy, as well as starting points in the product development discussions that we have with our key customers.
Sub-Zero Waste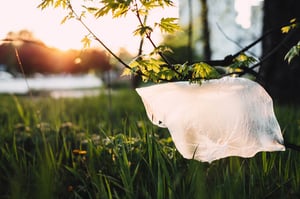 We're used to seeing "free-from" claims as they relate to the ingredient list on skincare products, but we're also seeing the same language being used to describe packaging. Images of oceans and beaches clogged with empty shampoo bottles, plastic bags, and single-use straws have sparked an increase in searches for plastic-free personal care options such as bar soap, and consumers demand that brands and manufacturers both look for more sustainable packaging options that minimize the amount of waste associated with purchasing a new product.
This is indicative of a larger movement towards sustainable options in all aspects of a consumer's lifestyle. 44% of US natural and organic personal care consumers agree that they live sustainably. 58% of those surveyed in China say that they are willing to pay more for ethical brands. Brands who don't recognize this shift and change their approach will be pushed aside by consumers who are looking for options that make them feel good when they shop.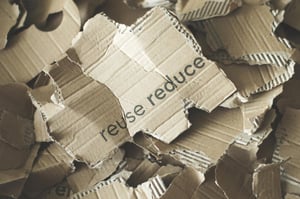 This change in priorities has been very beneficial to small indie beauty brands who are more agile and can source sustainable packaging options in smaller volumes. Major corporations are finally getting in on the movement, though, with both Unilever and L'Oréal pledging to use 100% recyclable, reusable, and compostable plastic by 2025. P&G has committed to introducing 25% recycled plastic across 500 million bottles of haircare this year, and Avon has already hit 95% of its goal to not send any of its waste to a landfill.
Food companies are also leading the way in sustainable packaging options, and beauty brands can take some cues from them and offer additional functionality or benefits to packaging, such as efficacious applicators.
Overall, there is still a lot of confusion about what must be done to deal with packaging after use, and it is up to brands to educate consumers and facilitate easy and responsible recycling. Garnier has partnered with TerraCycle and DoSomething.org to highlight the important of recycling personal care products, and other brands, both large and small, should follow their lead.
While recycling and responsible waste management is a big part of the discussion, circularity is, too. Consumers are interested in products that can be recovered, regenerated, and reused, rather than only disposed of. For example, there has been a lot of interest in tubes and cartons made out of post-consumer waste (PCW) materials, rather than starting with virgin raw materials.
You 2.0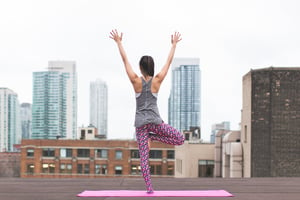 New research is highlighting a new consumer group that cannot be ignored: the modern single consumer. This is a growing group with rising consumer power, and they are increasingly more prepared to live, shop, and work in a world without a partner. It includes single young professionals, middle-aged divorcees, and elderly individuals, all of whom have their own unique needs and independent buying power.
Mintel reports that single households will become the norm, rather than the exception, but the year 2030 in many developed countries, including France, New Zealand, and England. Single beauty shoppers want to maximize their experiences and invest in the thing that matters most: their own wellbeing.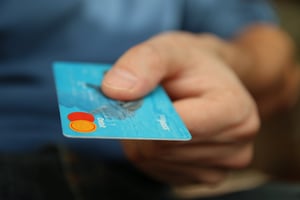 This means good things for a wide variety of brands. In the United States, 51% of single consumers are more likely to try something new, and 43% are more likely to buy something on an impulse. In the UK, these shoppers are able to find a healthy mix of high and low, with 43% of single consumers buying own-label beauty products so that they can also spend on luxury items.
In China, many shoppers are fully embracing "treat yourself moments," as 52% of single consumers aged 20 – 24 years old agree that premium products provide a confidence boost.
Globally, loneliness is considered a public health issue, and creating opportunities for feel good experiences with personal care products and services is a good way to help combat this problem for many. Beauty products and rituals can drive personal discovery, meaning, and connection for those who want to embrace a healthy solo mentality.
Brands can tap into this movement by making additional product claims that will help optimize the lives of those living alone. Products can help improve sleep, overall health, and anxiety, and for those looking to invest in themselves, the right products should be there waiting on store shelves.
Beauty with a Brain
The rise in ingredient education and skintellectual shoppers has planted the seeds of doubt in the minds of many consumers. There is a growing mistrust of product claims that are not supported by science, and consumers want brands to stop wasting their money and prove product credibility with science.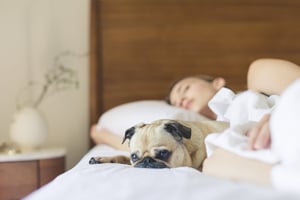 Today's consumers understand the connection between appearance and sleep quality and mental health, and are looking for products that help optimize additional lifestyle factors.
Brands are encouraged to pair beauty claims with wellness stories to build a more impactful narrative. When done in a credible way, brands will build trust and help influence other parts of shoppers' lives. Wellness is considered a mainstream concern, and 43% of US Millennials seek health and wellness products that support their overall wellbeing.
With lacking government regulation or guidelines, consumers are putting their faith in science and want brands to speak to this part of the personal care product industry. In the US, 40% of adults have a great deal of confidence in the scientific community, and brands should recognize this in their marketing collateral.
Today's holistic wellness sector extends far beyond nutrition and exercise and dives into stress levels, mental health, sleep cycles, and other key concerns. Consumers are getting much more comfortable with scientific nomenclature and are looking to bridge the gap between these scientific communities and the skincare products that they know and love.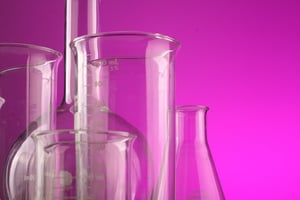 Psychodermatology is a relatively new discipline in psychosomatic medicine, and it's a discipline that studies the interaction between mind and skin. Any college sophomore who is studying for finals week or a Millennial who has suffered through a particularly stressful month at work will quickly identify the link between mental health and the appearance of skin, and it is about time that more research and education is done on the complex relationship between the skin and other bodily systems.
This connection is opening the door to other companies outside of the personal care space to explore skincare product opportunities. The popular dating app Bumble has announced that it is consulting with psychotherapists and dermatologists to create serums that help their users handle the physical impact that relationship drama can cause.
As shoppers get smarter with their skincare and shopping habits, we're seeing influencers fall to the wayside. Shoppers have influencer fatigue and this trend is ruining consumers' trust in content, and instead, they want real experts for science, data, and honest product assessments.
Brands should react to this shift by creating educational content that shoppers can trust, rather than just relying on pretty pictures and aspirational status markers to sell their products.
The Twincraft Skincare Sales team is ready to talk about these macro trends and the impact that they have on your brand's new product developments in the coming year - contact us to talk about what these changes in consumer behavior mean for our new internal and customer-facing projects.