Join Our Team
Twincraft is a growing, stable, and essential business. We are looking for people to join our team and drive sustainable success across our company today.
At Twincraft Skincare, we develop products, but we also pride ourselves in developing the people that join our team. On the Administrative side as well as on the Manufacturing floor, you'll find team members that can measure their time in Twincraft not just in years, but in decades. We work to create an environment for our employees where each person can grow personally and professionally within our walls, while still enjoying the high quality of life for which the Burlington, Vermont area is known.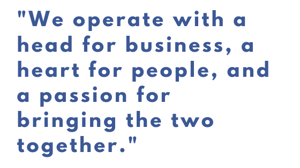 We are always looking for qualified candidates to join our growing business. If you're a responsible, dedicated, and hardworking individual who thrives in a constantly changing work environment, then we encourage you to reach out to contact our People Center to learn more about our current job openings & career opportunities. We generally post more specific job opportunities on our website, such as mechanics or quality technicians, on our Current Openings page.

We are looking for people who:

Love to challenge their own assumptions and collaboratively create new possibilities
Like to creatively problem solve with others
Are doers, want to make things happen & get things done
Like to combine technical skills with intuitive experimentation

If this sounds like you, we want to talk with you! We're hiring across the entire organization for positions that include Production, Maintenance, Logistics, Formulation, Package Engineering, Quality, and Customer-Facing Administration positions.

If you don't see a position listed for you but believe you have the qualities we are looking for, please submit a General Inquiry application and we will work with you to see if you're the right fit for a career at Twincraft.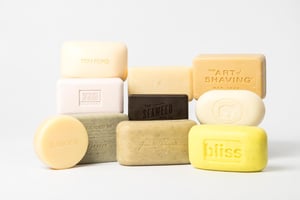 What Does Twincraft Skincare Make?
Twincraft Skincare is a custom contract manufacturer of bar soap, natural deodorant, and liquid personal care products such as body wash, moisturizers, and masks. Many manufacturers in the USA focus on making only a few different products, which means that they are highly efficient with little variability in day-to-day operations. That's not how we do things at Twincraft.
Since we make thousands of SKUs for over 150 different brands, we're always innovating & solving new problems to make sure that we're providing top notch quality products for our customers. We're pushing our industry forward by making sustainable products that are artisanal, not just another mass produced commodity.
Twincraft Skincare Company Culture
Twincraft is proud to be a growing, Vermont-based contract manufacturer and we know the key to sustaining our long-term success is through a thriving company community.
Twincraft Cares Program | Twincraft Thrives Program
We strive to provide market competitive compensation across each area of our organization as well as comprehensive employee benefits to help our employees live their best lives here in the Green Mountain State.
Learn More About Recent Events, Awards, and our Company Culture on our Blog:
Twincraft and the Vermont Equal Pay Compact

Twincraft Skincare is proud to join over 150 Vermont businesses in the Vermont Equal Pay Compact. We're committed to closing the gender wage gap in Vermont
We embrace diversity in our business, and believe that no one should be discriminated against because of their gender, race, or background. As members of this organization, we will help fight the gender wage gap, and promote equality in all areas of our business.
According to the Vermont Commission on Women:
Vermont women earn only 83% of what Vermont men earn – resulting in millions of dollars of lost income that is not going into our economy
Vermont women are underrepresented in the jobs that pay the most, and overrepresented in the lowest-paying jobs
Science, Technology, Engineering and Math (STEM) occupations, and the opportunities they bring, are dominated by men
There is tremendous untapped potential in Vermont women who don't see opportunities or who aren't able to access them, and Vermont girls who don't get the education they need to enter the highest-paying professions
Contact our People Center to learn more about our commitment to this initiative.
E-Verify Participation
Twincraft participates in E-Verify, an electronic employment eligibility verification program. Read more about participation here or visit e-verify.gov. Please reach out to our People Center with any questions.