Just 3% of 2018 personal care product launches targeted babies, and brands should focus on adding value to this market space by looking at new ways to feature naturalness and take inspiration from adult beauty trends.
Baby Care Trends
In A Year of Innovation in Baby Personal Care, 2018, Mintel reports on three global opportunities that will help brands target this demographic and capture the attention of parents who want safe & effective personal care options for their youngest family members.
Convey Naturalness and Safety in Newer Ways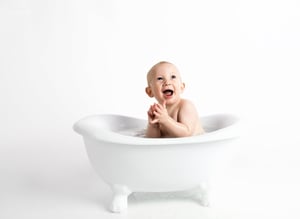 Across the board, consumers are smarter about and more aware of what they're putting in and on their bodies. Parents in the US hold positive opinions of natural baby care products, and popular claims in this space include paraben-free, botanical ingredients, and no additives or preservatives, all of which are easy to make with bar soap.
North American shoppers want brands to convey safety by marketing naturalness, using fewer ingredients, and targeting newborns with their claims
Baby care products generally focus on sensitive skin claims and recognizable botanical ingredients, and Mintel encourages new product developments to go beyond this now standard expectations to satisfy today's conscious shoppers:
Be fully transparent about ethical supply chains and manufacturing processes to build trust
Highlight 'edible' formulas to demonstrate safety
Take inspiration from holistic baby-mother rituals
Focus on short and minimal ingredient listings
Take the Stress out of the Baby Care Routine
Time management is a major concern for parents, and they're looking for convenient and easy-to-use products that will help them simplify their routine.
Bar soap is a convenient format for washing at bath time, and foaming body oils and other easy-to-spread leave-on products, such as our Natural Roll-On Bug Deterrent, help make baby care a little less stressful for everyone involved.
Take Inspiration from Adult Skincare Trends
There are specific trends in the adult-focused skincare space that can easily extend to baby care lines.
Microbiome health – Prebiotics, probiotics, and overall microbiome health have eased in to the skincare conversation due to the larger discussions consumers are having about diet, wellness, and gut health. A healthy microbiome helps keep skin balanced and calm in a natural way
Scalp care – The scalp is being cared for like never before, as many consumers are seeing it as an extension of the skin and in need of additional exfoliation and hydration to help with hair growth and health. Scalp conditions such as cradle cap are common problems for babies, and gentle and natural targeted scalp treatments are viable line extensions for baby care brands
Mindfulness and self-care – Another strong trend in the adult skincare space is products designed to promote mindfulness and self-care, featuring products with aromatherapy and other active ingredient stories that help minimize stress, promote sleep, and improve overall wellness. Baby care products have strong potential for these kind of stories to help babies – and their tired parents – get a better and more restful night's sleep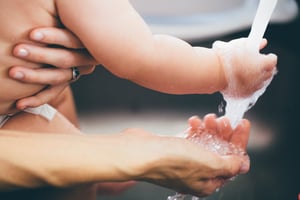 There is also movement in this space for adult-focused skincare brands to lean in to the baby care market. Prestige brands such as Dr. Barbara Sturm have released secondary lines with products that are free from fragrance and harmful irritants and feature ingredients that soothe, hydrate, and protect sensitive baby skin. The products are at a much higher price point than those from traditional baby care brands, but are in keeping with the prices, claims, and quality that adult shoppers know to expect from the primary brand.
Mommy-and-me products are also a growing development area, with products that are safe and gentle enough to be used by nursing or pregnant mothers and their young children, such as a mild bubble bath. This streamlines the personal care process for both parties, and helps reduce excessive products from stacking up in the shower or medicine cabinet.
At Twincraft, we have a variety of traditional and non-traditional natural skincare products that can easily be developed as baby care. One of these traditional formats is our Baby Treatment Cream, which functions as a Diaper Cream or treatment for other areas that need soothing.
Benchmark Analysis:
Diaper Cream

Baby Diaper Cream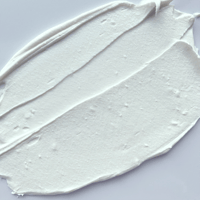 This OTC Baby Diaper Cream is a luxurious take on this conventional product type, with 10% zinc oxide to help create a healing barrier on irritated skin.
This formula uses safe and effective pharmaceutical grade non-nano zinc oxide, which is tested and approved for the treatment and prevention of diaper rash.
Organic sunflower seed oil and beeswax give this cream a rich, smooth texture that isn't tacky like many other diaper creams. Rosemary leaf extract is rich in antioxidants and is anti-inflammatory, and squalene is a highly effective emollient.
To use, apply a generous amount of cream on affected area. This formula is hypoallergenic and safe for use on the most sensitive skin.
The base formula is limited in flexibility due to the nature of the product, but our R&D team is able to add or change small amounts of vegetable oils to tell a more specific botanical or natural ingredient story. The beeswax or zonc oxide content cannot be altered.
To learn more about this product concept and other products in our Baby Care Product Concept Library, please contact our Sales Team.
Source: Mintel, A Year of Innovation in Baby Personal Care, 2018