Sleep-care is a new category of self-care, and beauty shoppers look to their nighttime skincare regimens to help them maximize their beauty sleep.
Wellness & Self-Care
Self-optimization through lifestyle habits is one of the biggest trends in the growing self-care space, with wellness now being a mainstream concern. Once considered a "nice-to-have," wellness practices are a growing part of daily rituals, and a good night's sleep is a major concern for anyone trying to maximize their overall sense of health and wellbeing.
In the US, 43% of Millennials seek health and wellness products that support their wellbeing.

In the UK, 47% of consumers say that they would try anything to improve their sleep, and 44% say their life is stressful.¹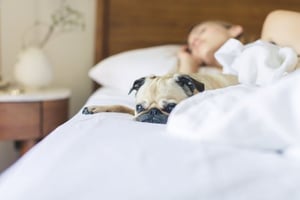 Today's holistic wellness sector extends far beyond the basics of exercise and nutrition, and now includes sleep cycles, mental health, and stress levels. The body-mind connection is reinforced by a rising field of study known as psychodermatology, which connects different medical fields and look to treat skin disorders using psychological and psychiatric techniques that are often disregarded in traditional dermatological settings.
High stress levels and a lack of sleep are often blamed for certain skin conditions, such as acne and dullness, and today's conscious consumer is looking for long term solutions to these persistent problems that will help refresh their skin while also improving their overall health and quality of life.
Sleep-Care as Self-Care
During sleep, the skin is able to repair much of the day-to-day damage that we encounter as part of the body's natural repair cycle. However, the CDC reports that 1 in 3 adults don't get enough sleep on a regular basis, which is considered 7+ hours of sleep a night.²
There are many influences that cut in to a healthy night's sleep, including stress at work, stimulation from smartphone usage, adjusting to the sleep habits of young children, nighttime construction noise, and jet lag, the majority of which cannot be easily controlled by a tired individual. Good sleep habits – referred to as "sleep hygiene" – can help sleepers try to maximize their pillow time, but in finding a solution to this society-wide problem, brands can create products to help users look and feel their best, even when they aren't getting their recommended 7+ hours of beauty sleep.³
Personal care products that multi-task as sleep-care
Supplements – nutritional supplements such as Hum Nutrition Beauty zzZz are formulated with sleep enhancing-elements, such as vitamin B6 and melatonin, intended to be taken before bed
Pillow spray – aromatherapy is a powerful tool for creating a calming, relaxing environment before bed, and This Work's Deep Sleep Pillow Spray features a blend of lavender, vetivert, and chamomile to help users fall asleep after a few spritzes
Overnight masks – nighttime is the best time to apply powerful skincare ingredients, as the skin uses this restful time to repair itself, and dermatologists recommend taking advantage of the timing of this natural process by using products that hydrate, repair, and stimulate new skin cell growth
For Q3 of 2019, our Innovation Team developed a skincare product designed to help users maximize their beauty sleep and promote a rested & refreshed complexion.
Sleepy Time Overnight Mask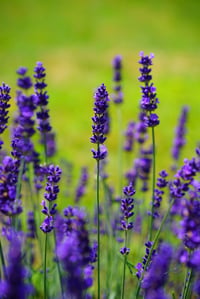 This hydrating overnight mask is designed to maximize beauty sleep, moisturizing the skin while also promoting a healthy night of sleep. Its active ingredients work with skin cells' natural circadian rhythms so that the skin looks its best upon waking.
The base of this formula is our new Natural Hydrogel Moisturizer, which is a silicone-free high water phase moisturizer & a luxurious approach to the clean beauty movement.
Featured sleep-support ingredients:
Topical melatonin boosts the skin's natural defenses against free radicals and UV radiation, and ward off visible signs of stress and pollution.
Bacuri butter is an Amazonian ingredient with high nutritional vaueand provides deep hydration. It is also a source of tryptophan amino acid, which is associated with sleep and supports the body's melatonin levels.
To use, apply moisturizing mask as a final step in a nighttime skincare regimen.
Lavender oil, which has aromatherapy claims that promote calmness and relaxation, readying the body for a good night's sleep.
To use, apply moisturizing mask as a final step in a nighttime skincare regimen.
This overnight treatment is cruelty free, free from silicones, PEGs, parabens, and sulfates, vegan, and is 98% natural, per standards determined by the Personal Care Product Council.
To request a sample of this relaxing skincare product, please contact our Sales Team.
Sources: ¹Mintel CEW Presentation, February 5th, 2019, New York, NY | ² https://www.cdc.gov/media/releases/2016/p0215-enough-sleep.html | ³ https://www.cdc.gov/sleep/about_sleep/sleep_hygiene.html