The cannabis sativa plant has received a lot of attention in the US post-Farm Bill, resulting in a spike in popularity and discussion around the opportunity to use hemp-based materials in skincare and bar soap.
Cannabidiol (CBD) has risen as the buzziest hemp-derived product in the skincare industry, and for good reason: its purported anti-inflammatory, calming, and hydrating benefits can effectively treat a wide range of skin conditions when featured in skincare, such as in masks or body treatments, and bar soap. However, hemp itself should not be overlooked as a sustainable and highly effective natural ingredient for use in personal care products.
Cannabis, CBD, and Hemp in Skincare: What's the Difference?
The cannabis beauty space is still a very grey area, both in regards to the legal issues surrounding logistical sides of the business, as well as in the marketing of different derivatives of the cannabis sativa plant.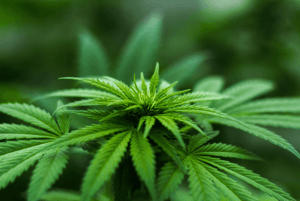 Consumers are increasingly more educated about the space, though, and brands should be careful about "weedwashing" their ingredient storytelling and being clear about what's in the product, and more importantly, what is not.
weedwashing - the practice of making an unsubstantiated or misleading claim about the cannabis benefits of a product or service. This is commonly done through the use of pro-cannabis imagery or by promoting cannabis sativa seed oil as if it were CBD.
CBD, THC, cannabis sativa seed oil, hemp fiber, and other cannabis-derived materials can all be used in skincare and bar soap and have their own claims, benefits, and functions. More and more, consumers require ingredient transparency for all of their personal care products, and it is in the best interest of brands to be forthcoming about what users can find in their products.
Also, while this part of the beauty space is still largely unregulated, we expect to see forthcoming guidelines about dosages, claims, and ingredient information coming from organizations like the FDA, further underlining the need to be forthcoming with INCIs and marketing claims.
What is Cannabis?
Cannabis is a generic term for the cannabis sativa species, an annually flowering plant that can be grown to have specific levels of different active compounds, including tetrahydrocannabinol (THC), the principal psychoactive component of the plant, and other cannabinoids, such as CBD.
How can it be used?
Many different derivatives come from the cannabis plant and have been used in skincare for many years, such as cannabis sativa seed oil, which is high in omega fatty acids and vitamin E, and hemp extract.
What is CBD?
Cannabidiol (CBD) is a cannabinoid like THC, but unlike THC, it does not have a psychoactive component and will not get the user high. CBD is derived from hemp plants that are cultivated to produce high quantities of CBD and low amounts of THC, and the legal distinction of a hemp plant in the United States is that it has below 0.3% THC.
How can it be used?
CBD is believed to be anti-inflammatory and has the potential to alleviate a spectrum of skin concerns and bodily aches and pains. CBD comes in many forms and varies based on its extraction method and composition. CBD isolate is a white, odorless powder, while full spectrum CBD is an oil that includes THC and can be used in a variety of skincare formulas.
What is Hemp?
Hemp, also known as industrial hemp, is a strain of the cannabis sativa plant species that is grown for the industrial use of its derived products, especially its fiber.
How can it be used?
Hemp is a very versatile plant. Hemp fiber is used to make rope, fabrics, paper, and many other durable materials. It can be featured as a natural exfoliant in bar soap, and hemp-derived materials, such as oil and butter, can be highly moisturizing additives to skincare products.
Hemp & Sustainability
Twincraft Skincare has developed masks and bar soap with full spectrum CBD and CBD isolate, and while CBD will continue to thrive as a popular active ingredient, we wanted to explore the sustainability angle of hemp and hemp-derived materials, free of CBD, for use in some of our recent innovative product concepts.
Growing Hemp
Hemp is a resilient and versatile plant with fast grow rates, helping it to earn its nickname weed. It's able to grow in a variety of climates and soil types, and is naturally resistant to most pests, removing the need for many pesticides, herbicides, and fungicides that are widely used in other forms of agriculture. It is able to grow very tightly spaced, which gives a high yield over a small amount of land.
Phytoremediation
Hemp has been explored as a way to actually clean up contaminated soil due to a process called phytoremediation.
phytoremediation: a collection of plant-based technologies based on certain plant's intrinsic capacity to accumulate metals into their shoots and roots, removing them from soil
This ability to extract toxins, heavy metals, and pollution from contaminated soil has made it a popular tool to clean up brownfields and industrial sites and this method helped facilitate recovery at Chernobyl after the nuclear reactor explosion of 1986.
Hemp Products
Hemp fiber is versatile and has tremendous flexibility, allowing it to be used in paper, textiles, and many other applications. Hemp is a natural substitute for cotton and wood fiber, and its processing requires fewer chemicals than wood fiber for paper manufacturing due to its low lignin content. It also has a natural brightness and light color that requires less chlorine bleach to be used in processing.
Hemp can even be used in construction projects when hemp fiber is mixed with lime to create "hempcrete" carbon-neutral building supplies, such as insulation, flooring, and walls. Hempcrete is versatile and mold resistant, as strong as concrete but far easier to work with.
Interested in exploring hemp-based opportunities in skincare and bar soap? Our Innovation Team developed a hemp seed cleanser and bar soap to demonstrate our capabilities in this area.
Hemp Seed Cleanser
This gentle green cleanser features a sustainable hemp seed oil story. The materials used in this product are derived from industrial hemp and do not contain any CBD or THC. Based on our ST Hybrid Cleanser base formula, it is 93% natural, cruelty free, vegan, and free from parabens, PEGs, sulfates, and silicones.
This cleanser's surfactant, Hempseedamidopropyl Hydroxysultaine, is derived from hemp seed oil, and is an extremely mild surfactant that provides superior skin feel.
Cannabis sativa seed oil is derived from the seeds of the hemp plant and is hydrating, calming, and anti-inflammatory.
Pine essential oil provides fragrance to the formula and is high in antioxidants and is anti-inflammatory.
To use, apply to damp skin, lather, and rinse well. This formula is appropriate for a hand or body wash, and is gentle enough to use on the face.
Hemp Soap-on-a-Rope
This soap-on-a-rope features multiple ways to tell a sustainable cannabis-inspired story with different hemp byproducts. The formula is made with our Opaque SG base, which is certified sustainable by the RSPO, and is cruelty free, natural, and free from parabens, PEGs, sulfates, and silicones.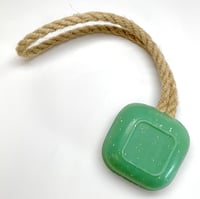 This sustainable soap base features cannabis sativa seed oil for hydration, hemp fiber for exfoliation, and a hemp seed and jojoba fragrance, all while hanging from a hemp fiber rope.
A nourishing extract blend of lemongrass, Echinacea, rosemary, juniper, yellow dock root, sage, and thyme provide this bar soap with additional botanical ingredients.
To use, massage bar on to damp skin to build a gentle lather. After use, hang with rope to dry.
Sources: https://www.forbes.com/sites/ashoka/2013/05/29/industrial-hemp-a-win-win-for-the-economy-and-the-environment/#42f65a86289b | https://www.huffpost.com/entry/hemp-sustainable-crop_n_5243351 | https://www.ncbi.nlm.nih.gov/pmc/articles/PMC4235884/