Last week, the North American personal care and beauty industry descended upon Las Vegas for the 17th Cosmoprof North America show. Here, our Director of Trend & Marketing Strategy recaps trends and notable brands & products from the annual show.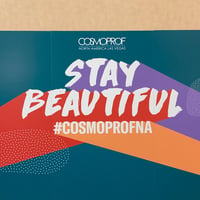 Twincraft Skincare was represented at the show by members of the Sales, Marketing, and Leadership team, joining over 40,000 other attendees at the Mandalay Bay Convention Center. This year's show attendance was up 3% from last year, and a total of 1,435 exhibitors from 43 different countries were on display to showcase their latest products and services.
Every year, our team reveals our latest batch of innovative product concepts at the show. These bar soap and liquid skincare items serve as conversation starters for new product development discussions with existing and prospective customers. These products focus on rising ingredient stories and market trends with the goal of representing our always-evolving manufacturing capabilities.
For Q3, we launched the following products:
These innovative product concepts fit in well with other trending products at the show, which were largely focused on sustainability, natural active ingredients, and, of course, CBD.
Cosmoprof Show Trends
CBD, Cannabis, and Hemp
As was the case at this year's Natural Product Expo West, CBD was everywhere at Cosmoprof. CBD is known to be anti-inflammatory, and is the perfect addition to topical treatments for conditions such as psoriasis, eczema, and acne.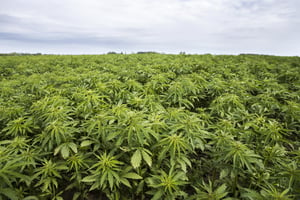 CBD also fits in with the overall sustainable and natural beauty movement, as more brands lean in to clean bases, free-from claims, and recognizable active ingredient stories. The CBD movement aligns with the overall rise of wellness-oriented products, and we can expect to see its presence continue to grow at shows and retailers.
The legal issues and grey area surrounding CBD also meant that exhibitors could explore the different ways that brands can harness the power of the cannabis plant. Industrial hemp and CBD isolate are free of THC, which removes a lot of the legal risk for a brand, but products with these additions would lack the benefits of the entourage effect.
CBD brands on display emphasized the fact that ingredient transparency is key for this expensive ingredient choice, and Physicians Grade, a prestige skincare line, provides QR codes on its product packaging so that shoppers can easily track the sourcing of its ingredients.
Twincraft Skincare is actively developing CBD products for some of our business partners, and we were joined by other companies at the show who offer similar contract manufacturing services, such as Denver-based Mile High Labs.
Water-Free Products
Water conservation is a growing concern world-wide, as more cities are facing reduced water availability and conscious customers are looking for products that use little to no water in their formulations, concentrated products, or those that require little water in usage.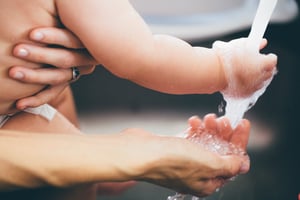 Powder-based products, such as masks and cleansers, focused on this claim, and D'Alchemy, a Polish holistic skincare brand, uses plant hydrosols instead of water in its products.
At Twincraft, we are investigating water conservation in liquid skincare as part of our internal Innovation Team's process, but we also are very familiar with one of the most obvious solid products available on the market: bar soap. Our bar soaps do have water in their formulas, but this solid cleansers are convenient and portable, and available with a wide range of sustainable packaging options. We have also already explored replacing water with plant waters in some of our past product concepts, including our Cactus Water Serum.
Sustainability & Zero-Waste
Sustainability is top of mind for today's shoppers, and they want low waste products with minimal packaging and a neutral carbon footprint. This theme was the most visible at the Cosmopack part of the show, with manufacturers showing off post-consumer waste and recyclable options.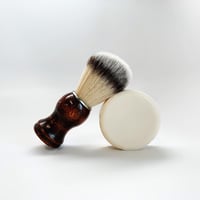 Zero-waste was a strong theme, with hyper-diligent consumers aiming to send nothing to landfills. It means that everything they use must be consumed, recycled, reused, or composted, and is focused on moving towards a circular economy where trash is eliminated from our everyday lives. This movement requires brands to reduce or eliminate packaging, offer refillable options, and offer innovative ways to repurpose a product after its use.
Shaving bars and shampoo bars are easy ways for brands to explore this movement – contact our Sales team to request samples of our shaving and shampoo bar options.
We also displayed new liquid packaging options at the show, featuring recyclable bottles and tubes made from sugarcane resin. Considered a bio-plastic, sugarcane is made into ethanol, which is processed to create plastic tubes and bottles that have the same characteristics as traditional fossil fuel polymers.
Natural Feminine Care
This year, we've seen the rise of intimate wellness products and natural body care. Brands such as Rael at the show featured natural and organic feminine care products alongside skincare that bring the claims and standards that shoppers expect in their food and personal care options to the feminine care arena.
Extending Beyond Personal Care
At the show, brands with a traditional focus on personal care product lines extended their reach to other lifestyle areas, including candles and home care.
Yope, is a great example of this trend, as their plant-based products are available for everything from cleaning the kitchen floor to gentle shampoos. Customers are looking for accessible, one-stop-shopping availability that allows them to purchase natural and safe cleaning solutions for their homes and their families.
Bar soap is a natural extension for many of these brands, as its versatility and natural claims and certifications lends itself to usages ranging from stain sticks to shampoo bars.
To learn more about these trends and how Twincraft Skincare can help your brand incorporate these themes into new product developments, please contact our Sales Team.