Excessive sun exposure can cause dehydration, redness, and inflammation – fight it with a calming skincare formulation that features CBD.
The number one rule of skincare is to apply sunscreen every day – even low levels of UV light can impact the skin, causing inflammation, damage to collagen, and skin barrier disruption, accelerating signs of aging and causing hyperpigmentation and dryness.
Even the most dedicated sun protection aficionado will experience sun exposure during the day, and after sun care is a frequently neglected skincare step.
After Sun Treatment Options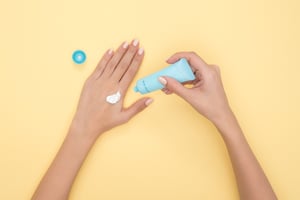 After sun exposure, it's important to calm and rehydrate the skin. Cooling formulas are ideal for helping to help with the immediate feeling of the skin, as gels, creams, and lotions with high water phases will help provide instant relief to an inflamed area. Keeping these products in the fridge will amplify that sensation, and will also help increase product longevity and potency with more volatile active ingredients.
For hydration, it's important to include humectants that will help the skin attract and retain moisture, as well as emollients that will protect the skin and seal in that moisture.
Aloe is the most common ingredient featured in after sun products, and for good reason. A natural humectant, aloe is incredibly calming and soothing, low-cost, and available with organic certifications. Drugstore aloe options are often dyed green and leave a sticky residue, and with more consumers being educated about the importance of after sun care, we see increased opportunity in the premium skincare market for products that will hydrate and calm post-beach skin.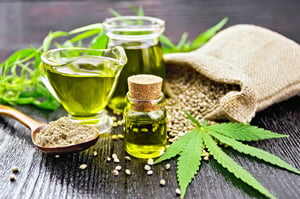 Emollients such as shea butter help to restore moisture to the skin, and since shea butter is noncomedogenic, it ensures that the formula is appropriate for use on the body and the face.
CBD is a natural solution for common skin ailments, including excessive sun exposure. Anecdotally, CBD is believed to be calming, hydrating, and anti-inflammatory, all of which are qualities that greatly benefit sun-damaged skin.
Clays, such as kaolin, illite, and French green clay, are also well-suited for soothing and calming damaged skin.
CBD After Sun Cream
The Twincraft Skincare team was inspired by the potential claims associated with CBD in skincare, and formulated a unique cream designed to be applied after excessive sun exposure to help hydrate and calm inflamed skin.
This formula is based on our Cloud Moisturizer, a lightweight moisturizing cream that spreads easily and is quickly absorbed. It is suited for use on the face and body, and features a rich blend of shea butter, safflower seed oil, and jojoba oil. Aloe and glycerine are natural humectants to help dry skin hold on to moisture, a mix of clays to calm skin, and full spectrum CBD. Additional fruit extracts round out this nutrient-rich product.
This product is 90% natural, cruelty-free, and free from parabens, PEGs, silicones, and sulfates.
To discuss innovation in skincare formulation and manufacturing with CBD, please reach out to our sales team.