The global natural and organic beauty business is expected to grow at a rate of 8.8% over the next seven years, reaching a value of $22 billion by 2024, and skincare will represent an estimated segment value of 30.9%.¹
With all of this growth comes the demand for new, highly effective products that must use natural materials to achieve their own marketing claims. To accomplish this task, brands need to focus on larger market trends and harness the power of Mother Nature, and using plant waters is an easy way to pack a powerful ingredient story into a skincare product.
Plant Water in Skincare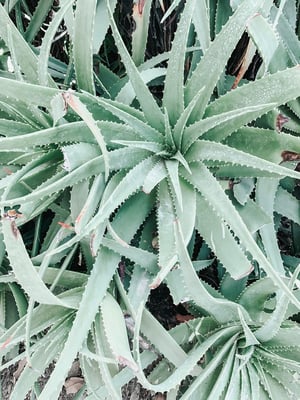 Plant water as a concept is not new to the skincare space. Aloe water has made appearances in INCIs for decades, thanks to its natural humectant properties and high concentration of antioxidants and vitamins, and is very effective in hydrating and protecting the skin. However, aloe is not compelling or interesting in today's marketplace, as it's widely available at very low price points, and brands should dig deeper into available plant stories to determine what can stand out in a crowded marketplace.
For plant waters, we encourage brands to look for ingredients that align with their own marketing story. Being in Vermont, we at Twincraft can connect with maple water or birch water. Rose water, coconut water, bamboo water, and cactus water are all trending stories with local appeal, a strong natural connection, and easy to understand skincare benefits.
Plant Water in Food Trends
Today's consumer looks to food and wellness trends to influence their skincare purchases, and in the last few years, a wide variety of plant waters have shown up on grocery store shelves, enhancing consumer awareness about available plant water stories and educating them on the many benefits that come with consuming plant water.
Walking through the aisles of a natural food store can quickly legitimize this claim, and plant-based water sales are predicted to double by 2020, reaching $5.4 billion in sales. Most of this success will be seen in North and South America, with coconut and maple water performing the best, but cactus, bamboo, artichoke, ginger, barley, banana, rose, and olive waters can all be found on the market and sales of these lesser-known waters are expected to increase, as well.²
Plant Water and Sustainability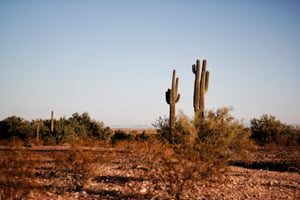 Climate change and larger trends in the sustainability movement have also helped plant waters become more appealing to today's consumer. We see increased attention towards consumer water footprints, and by 2050, water demand is expected to grow by 55%, and all non-sustenance water usage will be scrutinized. To save water, consumers look to brands to create water-free products, use plant water instead of potable water, and are easy to rinse off.³ According to Mintel, brands will be expected to proactively neutralize their impact on the global water supply, and conservation is a very effective marketing tool that is already being utilized by some water-free brands.
Cactus Water Serum
Twincraft's Innovation Team took each of these trends and incorporated them into our own natural product: our Cactus Water Serum.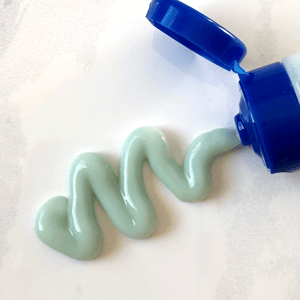 Our Cactus Water Serum uses our Pressed Serum base, which is thicker than a traditional serum, but quickly breaks and has a high water phase. This makes it ideal for applying active ingredients, and is easily absorbed into the skin, ready to be layered with a thicker moisturizer and sunscreen. It has a light green color, which plays into its own trend, as more vibrant formulas are appearing on the market, removing the need bright, eye-catching packaging and allowing the formula to attract customers on its own.
For those looking for a more natural approach, the color can easily be removed from the formulation, but with it, the formula is still 94% natural, and free from PEGs, silicones, ethoxylates, and parabens.
We selected cactus water for this plant water story because of its outstanding moisturization capabilities. The cactus plant is uniquely adapted to dry, hot climates, and the plant has developed its own system of protection to keep itself alive, nourished, and hydrated. In this formula, we harness the powers of the prickly pear cactus plant due to its high levels of vitamin E and antioxidants.
To learn more about this formula and other opportunities to use plant water in natural skincare and bar soap formulations, please contact our sales team.
¹ Market analysis from Persistence Market Research ² https://www.beveragedaily.com/Article/2017/01/26/Plant-based-water-sales-predicted-to-double-by-2020 ³ Mintel: The Future of Soap, Bath, and Shower 2017