Earlier this month, over 85,000 attendees descended upon the Anaheim Convention Center in southern California to attend this year's Natural Product Expo West. Over 3,500 companies were on display at the show, which draws representatives from a variety of industries to sample the latest products and innovations in natural food and personal care.
In the natural personal care space, we follow movement and innovation in the food and supplement space very closely. Himalayan pink salt and coconut oil are both trends that started in the food space and quickly expanded to personal care, and our Innovation Team is always looking for inspiration to expand our bar soap and liquid skincare capabilities.
This year, there were several ingredient stories that we predict will seamlessly integrate into the skincare and beauty aisles at all price points – here are some specific themes from this year's show that you can expect to see incorporated into personal care products in the years to come.
CBD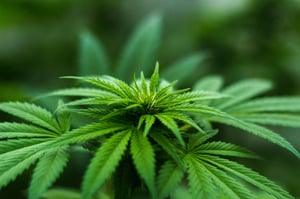 CBD – cannabidiol - was the unofficial star of this year's Expo, with 120 of the companies on display classified themselves as having CBD ingredients in their products. The buzzy material is a naturally occurring compound found in the resinous flower of cannabis. CBD has been on the fringes of the personal care and wellness space for years, but after the late 2018 passing of the Farm Bill and subsequent legalization of industrial hemp at the federal level, this ingredient has exploded with popularity in every possible format.
It has incredible potential but is largely untested with shifting regulatory requirements due to all of the grey areas surrounding its formerly taboo source. Experts believe it to be anti-inflammatory, which means that it should help treat pain, improve the appearance of acne, and aid in recovery from other physical and mental conditions.
At the show, CBD was prevalent in the food and beverage zones, finding its way into seltzer, gummies, granola, wellness shots, and other tasty treats, and it was prominently featured as the active ingredient in supplements and tinctures.
Performance-oriented brands who have traditionally targeted athletes and outdoor enthusiasts with their nutrient-dense chews and goos expanded into the CBD space, with the goal of weaving its many claims and benefits into product choices that their customers already know and love.
The rise in awareness around CBD and its unexplored benefits has also set the stage for other, low-profile herbs to shine, with ashwaganda and other new age-focused stories pairing well with CBD.
Sustainable Alternatives
In both personal care and food displays at the show, developments focused on products that are a healthier, more natural, better-for-you alternative for the options that consumers are used to adding to their carts. This is the same trend that is growing in the personal care space, and consumers who are prioritizing plant-based, organic foods are looking for the same quality options to use on their bodies.
Plant-Based Dairy
Soy and almond milk have slowly infiltrated the milk aisle over the last few years, and last year, oat milk came in strong, setting itself up for many new launches at the 2019 show. This rich, creamy, full-bodied and naturally sweet milk alternative is versatile and free from soy, dairy, gluten, and other potential allergens, making it a crowd-pleasing option in the increasingly congested marketplace.
Milk wasn't the only traditional dairy product that was being replaced at the show – plant-based yogurt, ice cream, and a wide variety of cheeses were all available for sampling and distribution. These formats have evolved to be more sophisticated and flavorful than they were in the past, pivoting from being dairy replacements lacking in flavor or texture to being delicious alternatives that will be sought after for their own positive attributes.
Better Beef
Plant-based meat alternatives were prominently featured at Expo West, with brands like Beyond Meat and Impossible Foods taking advantage of their newfound fan base, generating long lines of tasters ready to try their latest innovations. These aren't just pre-formed soy patties, though, and the new meat alternatives look, feel, and taste much like their counterparts.
For those who do want a real beef burger, those options have to be responsibly sourced, grass-fed, sustainably packaged, and optimized in every other way.
Smart Food
For 2019 and beyond, skincare users are shopping for products that they can hack to make them perform better during the day, and judging from the array of brain boosting food products at the show, food shoppers are looking to the do the same.
Enhanced beverages and snacks such as Brain Juice water and Brainiac yogurt are marketed towards customers looking to enhance their cognitive abilities and make sure that they're set up for optimal alertness and performance.
The Twincraft team is working hard to incorporate these high profile ingredients into our new product concepts and capabilities, especially CBD. Contact us to learn more about upcoming trends and opportunities in this space and to discuss possible new product launches for your brand.