The body care segment has seen steady growth in the last couple of years, and this category will continue to experience strong numbers as consumers seek body care and intimate products that bring the same level of naturalness, quality, and efficacy as their face-focused counterparts.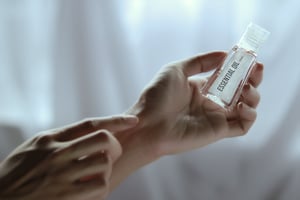 At the heart of this trend is the rise of the wellness movement, a $4.2 trillion industry today.¹ Wellness is a very broad category that encompasses a variety of areas, such as overall lifestyle, food, exercise, sleep, mindfulness, psychology, and stress. The success of the supplement industry and rise of self-care products all capitalize on this trend, which also extends very easily to natural skin and body care products.
While products sold in this category were once relegated to spa gift shops or small co-op natural grocery stores, major beauty retailers are redefining what wellness means to their customers and making body care and intimate care products more accessible and approachable for their shoppers.
Ulta is the most recent retailer to lock in on this trend, opening up wellness sections at hundreds of its stores. The focus is on natural body care products from small brands, such as Fur, Yuni Beauty, and Plant Apothecary, and includes very trendy product categories, like aluminum-free natural deodorants.
Neiman Marcus and Nordstrom are other retailers that have fully expanded wellness shops under their own umbrellas, focusing on supplements, aromatherapy, and other wellness-themed products from mostly independent brands.
Shoppers may not initially shop for wellness products in these stores, but with increased familiarization, stores expect shoppers to explore this area and expand their skincare shopping lists to include products focused on skin below the neck.
Body Care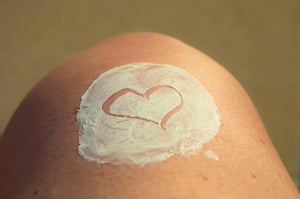 Another key trend that plays in to this space is the body-positivity movement, which is a social movement rooted in the idea that all people should have a positive body image, regardless of societal expectations regarding body mass, size, or appearance.
Brands such as Megababe and Love AnyBody create products that support the needs of all women's bodies, featuring product with anti-chafe claims and stretch mark treatments, and a focus on helping bodies of any size have hydrated and healthy skin.
While hair removal and stretch mark treatments are not new product categories, there is one body part that is getting much more attention than usual due to 2019's fashion and lifestyle trends: the butt.
Butt Wellness & Care
Lifestyle and exercise trends have ushered in a booty-positive era, assisted by the continued influence of the Kardashian clan and shrinking bikini bottom styles. Los Angeles is often the starting point for many wellness trends, and for several years, interested participants could receive a butt facial at their favorite spa, or build a stronger rear end at pilates or at Bünda, a studio that features classes that isolate the butt and legs.
Masking is one of the most expansive and successful skincare product segments, and consumers have shown interest in expanding their masking routine to target skin below the neck.
Brands like Anese and Bawdy have experienced success in the body masking space with strong social media presences, cheeky marketing language, and accessible products that allow a largely female customer base to bring body care out of a salon and into the privacy of their own homes.
Free Download: Body Mask Benchmark Analysis

Many new skincare brands have harnessed the power of data mining and search traffic analytics to help understand the needs of today's consumer and set themselves up for success on ecommerce platforms like Amazon. Looking at these metrics supports the need for more butt-focused products in today's skincare space, as searches for "butt acne cream" and "butt enlargement cream" are up more than 100%, according to Google Trends.²
Most of these products are designed for short-term enhancements, creating visual effects that plump or tighten the targeted area. Consistent treatments are key for users looking to treat specific skincare concerns, such as inflammation, congestion, hyperpigmentation, and irritation, all of which can be improved using a hydrating or detoxifying mask.
While this is certainly a trend targeted towards young, more fashion-forward shoppers, WWD reported an extreme rise in body-baring styles at this year's Coachella music festival. They went so far as to nickname this year's event "Buttchella" given the prevalence of bikini bottoms and lack of pants in the crowd.³ Given the influence that this festival and its style trends has on larger style and beauty trends, we can expect to see more being bared in the years to come.
Intimate Wellness
The global personal hygiene industry is experiencing a strong revamp, expected to grow by 7.2% to $35.3 billion by 2024.⁴ Much of this growth can be attributed to new products that are both informative about intimate wellness and sexual care and are aesthetically appealing. Intimate wellness products have long been neglected as poorly designed commodities, and brands hope to make shopping for intimate wellness products less taboo and more comfortable by designing them to feel more aligned with other trend-driven personal care products in the marketplace.
The resulting products are designed to promote intimate health for a new, unashamed generation who crave honest information about what their putting on, and in, their bodies.
The personal lubricant product category has undergone a recent overhaul. Shoppers want clean and safe ingredients in their skincare, and it makes sense that they also want the same level of ingredient transparency in a product like personal lubricant, which is classified as a medical device by the FDA. They also want packaging that won't look out of place on their bedside table, and recent product launches from brands like Sustain Natural and Maude reflect this growing demand.
Free Download: Personal Lubricant Benchmark Analysis
If your brand is exploring opportunities in the body care or intimate wellness space, please contact our Sales team to learn about how we can support new product developments in body masking, personal lubricants, treatment oils, scrubs, and other products that fall within this space.
Sources: ¹ https://www.beautyindependent.com/ulta-beauty-wellness-section-stores/ | ² https://www.thedailybeast.com/firm-soft-and-perky-the-world-of-butt-wellness | ³ WWD: Lessons Learned at Butchella, April 25, 2019 | ⁴WGSN: Beauty: 10 Key Trends for 2019