The new decade ushers in a fresh perspective on trends and movements in prestige beauty from The NPD Group.
The NPD Group surveys point-of-sale data from e-commerce and mobile platforms, receipts from brick-and-mortar and ecommerce retailers, and consumers to deliver data-based insights and forecasts for varying industries. For the start of 2020, this Group has revealed its predictions about the state of the United States prestige beauty industry for the next ten years.
In her forecast for the next decade, Larissa Jensen, Vice President, Industry Advisor, Beauty, for NPD focuses on a more sustainable future, the comeback of cosmetics, and the slowdown of the natural skincare movement.
Sustainability Will Be More Important than Ever Before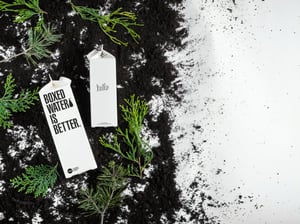 Sustainability has found its way into headlines and initiatives related to a wide variety of industries – fashion, air travel, and food magazines are all entering the 2020s with a refreshed emphasis on finding sustainable alternatives for many of the consumer goods and services that we all have a hard time doing without.
Cultural markers point towards a more focused sustainable future, too: Pantone announced Classic Blue, a deep ocean hue, as its color of the year, and dictionary.com revealed existential as its word of the year. Many Americans are ready for a new era where we all develop more awareness around the impact we have on the planet and on our bodies through the choices that we make with our wallets.
The initial cost of making more sustainable choices can be considerable. For example, those looking to avoid single use plastic by investing in a Stasher silicone bag instead of using disposable Ziploc bags will spend $11.99 for a single bag, while a box of 90 disposable seal top bags can be purchased for just $3.59. An investment today can make for a much more sustainable future if more people make a concerted effort to reduce, reuse, and recycle products that we encounter everyday.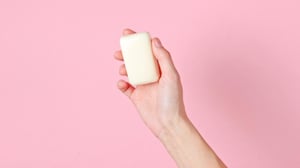 Sustainability in personal care can be approached in a variety of ways. Using a plastic-free body cleanser – also known as a bar of soap – can cut down a shower routine's plastic waste, as can swapping out conventional shampoo products for a shampoo bar. If a product must be packaged in a bottle or tube, consumers are increasingly looking for products in PCW options, such as Kevin Murphy's hair care line, which is now packaged in 100% ocean plastic.
Scientists and trend forecasters predict that water will soon be a new luxury, due to climate change and a rising global population, making reduced water stories a sustainable product angle, too. Products, such as bar soap, can either have low water in their concentrated formulations, or, a product can require less water in-use by rinsing off quickly in the shower or bath.
Color Cosmetics Will Make a Comeback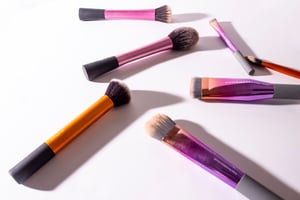 In recent years, cosmetic sales have taken a dip as consumers focused more on skincare products and educating themselves about what is required to optimize skin health and create the best canvas possible on their skin. This slowdown began in 2017, but give regular cyclical changes in the makeup market, experts believe that we will see a rebound in the category by 2021.
One of the biggest drivers for change in the cosmetic space is social media and tech trends that influence the way that many shoppers use makeup. YouTube and Instagram have built educational platforms and given rise to entire communities of experts and influencers who can help their viewers look and feel their best with makeup.
The NPD Group predicts that makeup in the 2020 will be about creating a flawless canvas that will leave others wondering if a person is even wearing makeup, or if they just have impeccable skin. Brands such as Glossier have popularized the idea of "no makeup makeup," which gives the illusion of looking freshly washed and dewy while a highly specified cocktail of products has actually been used to achieve that healthy glow.
The Natural Skincare Boom Will Slow Down
Natural skincare has experienced strong growth in recent years, focusing on clean & safe claims that help educated consumers navigate the increasingly crowded beauty and personal care spaces. Natural skincare is considered one of the largest brand types in the prestige skincare market today, and its massive footprint means that such steady growth in unsustainable and must slow down in the years to come.
Over the last three years, 2019 was the first year that we saw the natural skincare space start to decline. This slow down allows for other categories to catch up to, though, and growth in natural makeup and fragrance options is expected to build. Over the next ten years, we can expect natural claims to infiltrate all personal care categories, including deodorant and haircare.
Overall, experts expect the US prestige beauty market to take cues from many of the other macro trends impacting the health & wellness space. Shoppers want products that will help them to live happier, healthier, and longer lives, and they want to make smart purchases that are also kind to the planet.
To explore how your brand can bring more sustainable ideas to your next new product launch in bar soap or skincare, please contact our Sales Team.
Source: https://www.npd.com/wps/portal/npd/us/blog/2020/the-face-of-beauty-in-this-new-decade/