The quest for sub-zero waste in the personal care industry isn't just a trend; it's a movement.
While there is an increasingly polarizing debate in the political world around the realities of climate change and humanity's impact on our planet, scientists report on a clear idea: our production and consumption of goods are not lasting practices, and significant changes need to be made in order to sustain life as we know it.
Efforts towards waste reduction are more evident in daily life all over the world, and as awareness about this issue rises and people are more willing to change their behavior to help reduce their environmental impact, personal care brands need to focus on improving the footprint of the products that they make. A key aspect of this movement is upcycling.
What is Upcycling?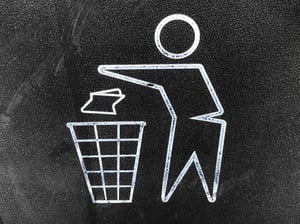 Most consumers are familiar with recycling, which is the practice of reusing waste materials to create a new product. Many companies use glass or recycled paper or cardboard to package their products, and while this helps to make a difference in the amount of waste that ends up in the landfill, it's not enough to keep up with the excess of packaging waste.
Upcycling is a subset of recycling that involves turning waste material into a higher quality product or ingredient. This practice is a key component of the circular economy, which is a broader economic system that focuses on eliminating waste and supporting the continual use of resources.
This idea is promising for product manufacturers. Its first benefit is that value chains and waste production infrastructure already exist at scale, which can be leveraged to maximize efficiencies. Secondly, this practice is a key step towards a zero impact value chain, as it is able to turn low value waste, such as glass or paper, into high value products like premium secondary packaging materials. Finally, it provides a lot of value to brand marketing, as conscious consumers, such as Gen Z shoppers, are seeking out sustainable brands to support with their wallets.
Upcycling in Today's Personal Care Market
Natural, responsible, and sustainable claims are at the forefront of today's personal care product market, and brands that are authentic and transparent about their business practices are rewarded by shoppers for their forward-thinking endeavors.
Social media and the influencer economy are driving the conversation on product safety and climate change, and consumers are looking for better options in all aspects of their personal care regimen, from their aluminum-free deodorant to plastic-free solid shampoo bars. One of the top trending tropes of 2019 – a VSCO Girl – is a socially and environmentally conscious shopper who spends her weekends going on nature hikes, sipping out of a HydroFlask, and indulges in meat-free burgers. She's doing it for Instagram likes, but also for her conscience and for her future.
In Mintel's 2019 presentation for CEW on Sub-Zero Waste, they reported that consumers expect brands to take responsibility for their waste, and future shoppers will be attracted to manufacturers, companies, and brands that own their environmental footprint and help to facilitate waste reduction processes for their patrons.
Upcycled Packaging
It's reported that the global beauty and cosmetics industry produces 120 billion units of non-recyclable packaging waste each year. Consumers are more aware of how their skincare shopping habits can impact the planet, and they're looking for products that won't negatively impact the planet, or could even have a positive benefit.
Global brands such as Garnier have partnered with the upcycling firm TerraCycle to recycle their packaging, and enlisted the assistance of eco-activist Mandy Moore to help educate their shoppers about how the process works.
Upcycled Products & Ingredients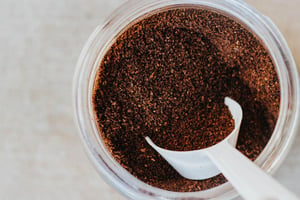 Upcycling at the product level has been an approachable method for indie personal care brands, such as UpCircle. The brand uses food waste in its skincare products, turning coffee grounds into exfoliating scrubs and making aromatic soaps from spices from chai tea mixes. Other small brands, such as BYBI and FRUU, use fruit waste byproducts from the food industry to make vitamin-packed products.
This idea feeds off of shoppers' preference for easy-to-identify natural ingredients in their skincare and body care products, too.
Raw material suppliers are actively working to create ingredients for brands and contract manufacturers like Twincraft Skincare to develop products with upcycled ingredient and packaging stories.
Is your brand interested in learning more about opportunities in product development in this space? Our Product Innovation Team is actively working on new product concepts to support this trend. Contact our sales team to learn more about what to expect in our first product concept release cycle of 2020.
Source: Upcycled Ingredients: The Next Frontier in Developing Sustainable Personal Care Products https://issuu.com/renmatix/docs/upcycled_ingredients_whitepaper_renmatix__11.05.20