For those in the Northern Hemisphere, the first day of spring has come and gone, and as temperatures warm up, skincare users start to notice that their thick winter-friendly moisturizers are no longer needed. Rich creams are too heavy for warmer weather, meaning that many shoppers are now on the hunt for a lighter moisturizing system that will transition with them to a warmer, more humid climate.
This seasonal trend happens every year, and early spring is an ideal time to market to customers who are looking for more natural products to help with this transitional period.
In 2016, the Twincraft Skincare R&D team focused on developing a series of rich natural moisturizers for our customers: thick hand cream for healing cracked skin, dense pudding moisturizer for fending off dry skin caused by colder temps and dry heat on the face, and a transitional foam-to-oil body mousse perfect for hydrating the body after a shower.
For early 2017, we decided to try a lighter approach to moisture, free of thick or waxy butters and oils, and developed our own Hydrolock Gel Moisturizer.
Hydrogel moisturizers have been in the market for years, with a growing number of options appearing at all price points at both drugstores and specialty stores. They are designed for users who prefer a light and fast-absorbing moisture system, and are especially well-suited for those with oily or acne-prone skin or individuals in hot or humid climates. They can easily be patted into the skin to create a smooth surface for makeup application, and layered for as dewy a look one wants to achieve.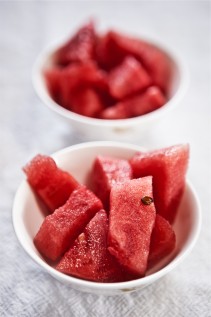 Hydrogel products are also ideal for male users who want a quick and easy hydration option, without the greasy look that some thicker cream moisturizers can leave behind.
Hydrogel moisturizers are popular due to their light feel and ability to glide on to the skin, but these key qualities are usually achieved using an ingredient that many customers try to avoid: silicone. These polymers provide that smooth skin-feel and blurring effect that can seem so desirable, but can clog pores and appear on the "Never" lists of many companies and buyers.
Our Hydrolock Gel Moisturizer achieves this slippery and light effect without the use of silicones, and also contain Acquacell, a natural material that provides prolonged moisture and is made of watermelon, lentil, and apple extract, to lock hydration in to the surface of the skin.
The moisturizer is light and easily melts into skin after cleansing and toning, creating a supple surface for makeup application. It can be reapplied throughout the day for more moisture and to create a dewy effect with or without makeup. It can be altered to function as a mask with a thicker texture, intended to be used either for a 20-30 minute hydration boost, or overnight as a sleeping mask.
If your business in interested in working on a silicone-free moisturizer that provides the slippery skin-feel that shoppers are looking for, please contact our sales team to discuss a development plan.