Adaptogens have been used in Ayurvedic and Chinese medicine for hundreds of years, and now, the ingredient is trending among skincare users who are looking for any way to help reduce the impacts of stress on their bodies.
What Are Adaptogens?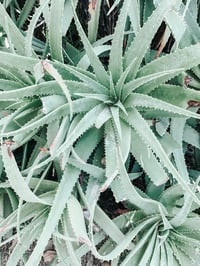 Adaptogens are a category of plants marketed with the ability to help the body resist stressors of all kinds – physical, chemical, or biological – and include herbs and roots used for centuries in Ayurvedic and Chinese healing traditions. While they aren't a new innovation or ingredient, they are now trending with consumers looking to help their bodies handle the stress of modern day life.¹
Each type of adaptogen claims to have its own benefit, but overall, adaptogens are believed to help the body 'adapt' to handle stress. They are intended to help balance the body into healthy equilibrium by normalizing the adrenal system, fine-tuning energy levels, and boosting the body during periods of low energy.²
While adaptogens have a long history of usage in alternative medicine, more research is needed to establish scientific claims that support their impact on human health. Much like the hype surrounding CBD, the recent buzz around adaptogens speaks to the concerns that many shoppers, especially Americans, have about the impact of stress on their body and their minds.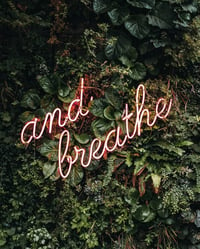 Stress has a strong effect on mental health, and the impact of stress on physical wellbeing can even be dangerous: it is estimated that 80% - 90% of all industrial accidents are related to personal problems and employees' inability to handle stress, and the Center for Disease Control estimates that at least 75% of all U.S. doctor visits are related to symptoms of stress.³
Most of the macro trends driving the wellness and personal care spaces are related to stress reduction, and people are looking to self-care rituals, nutrition, and physical activity to help them navigate an increasingly stressful world. With the world facing a looming pandemic, environmental crisis, and political turmoil, many are willing to do just about anything to help reduce stress and improve their quality of life.
Adaptogens in Skincare
Most of the research surrounding the impact of adaptogens on the body have focused on ingestibles and supplements, and limited studies have found that they have a positive effect on stress and improved attention.⁴ Skincare trends in recent years have closely followed those of the food & beverage world, though, and it makes sense that consumers are now interested in seeing these adaptogenic ingredients in skincare products such as facial moisturizers and masks.
Skincare shoppers want to learn more about this ingredient trend, and online search traffic supports the rise in searches related to intrinsic needs. In the collaborative presentation from Google and Spate at the 2020 CEW State of the Beauty Industry event earlier this month, adaptogenic ingredients were a major topic of focus.

Skincare Products with Adaptogens, Left to Right: Origins Mega-Mushroom Skin Relief, Moon Juice Beauty Shroom Plumping Jelly Serum, Herbivore Emerald 100 mg CBD + Adaptogens, Agent Nateur Holi(Youth), RMS Beauty Oil, Youth to the People Adaptoegn Deep Moisture Cream
Presenters revealed that search traffic around anxiety is on the rise, demonstrating that shoppers see the link between wellness, stress, and skin health, and are looking for products that will help them manage their anxiety and stress to help improve their skin.
CBD was the most popular topic paired with anxiety, with 64% YoY growth, and ashwaganda, a popular adaptogen, was close behind it, with 38% more search volume YoY. Holy basil and St John's Wort were other trending adaptogenic ingredients. Overall, analysts reported a 39.4% increase YoY in searches for products with adaptogens and CBD, and they predict even more growth for products specifically designed to target sleep and stress.<5>
Examples of Adaptogens for Use in Skincare
| | |
| --- | --- |
| Adaptogen | Potential Benefits |
| Ashwaganda | Contains powerful antioxidants to protect skin from free radical damage |
| Schisandra | Shown to helps to reduce inflammation |
| Triphala | Has high levels of vitamin C to promote collagen synthesis |
| Maca | Believed to help protect the skin from the sun |
| Rhodelia Rosea | Supports collagen and elastin production in the skin |
Formulating with Adaptogens
Because of their natural derivation and non-toxic claims, adaptogens can be easily incorporated into many of Twincraft Skincare's library product concepts, including serums, masks, and moisturizers. Our formulators featured adaptogens in one of our latest innovative product concepts: a Jelly Mask with a powerful blend of adaptogen and survivalist plants, including Rodiola, Maral Root, and Siberian Ginseng.
To explore product development featuring adaptogens, please contact a member of the Twincraft Sales team.
Sources: 1. Time.com, What Are Adaptogens and Why Are People Taking Them? https://time.com/5025278/adaptogens-herbs-stress-anxiety/ | 2. Cosmoprof North America Presents Cosmo Trends 2019 https://cosmoprofnorthamerica.com/resources/pdf/2019/cosmotrends-preshow-report.pdf | 3. Life Event, Stress and Illness. https://www.ncbi.nlm.nih.gov/pmc/articles/PMC3341916/ | 4. Effects of Adaptogens on the Central Nervous System and the Molecular Mechanisms Associated with Their Stress – Protective Activity https://www.ncbi.nlm.nih.gov/pmc/articles/PMC3991026/ | 5. Google X Spate: Using Search to Predict the Next Big Beauty Trends, CEW Event, Feb 6 2020.