Natural ingredient trends rule the 2020 skincare space, and new product launches can take their cues from the farmers market with a focus on food-inspired jelly textures. Mintel reports on this trending take on fun skincare treatments.
Making Masking Fun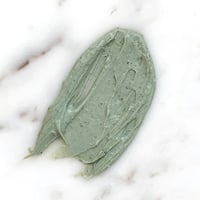 Masking continues to be a tried-and-true skincare routine for many skincare users, ranging from Gen Z teens who are just starting to establish a routine to older consumers who are concerned about preventing the many signs of skin aging. From hydration, to brightening, to detoxifying claims, users are interested in purchasing masks to suit their skincare needs, but also their mood.
39% of US skincare users agree that masks are a good way to relieve stress and pamper themselves, and 31% feel that facial masks are fun. With this in mind, brands have the opportunity to create face mask products that encourage routine use while promoting a fun sensorial experience instead of being a dreaded self-care chore.¹
Food Trends in Beauty
Food trends often influence the skincare space, and the rise of K-Beauty in the 2010s had a strong impact on bringing playful food-inspired textures, packaging, and themes to overly serious store displays.
Consumers want efficacious products, and a new focus on skincare education shows shoppers how powerful recognizable ingredients can be. Fruits that are high natural sources of Vitamin C are a great example of how natural ingredients can support desired product claims, and kiwi, oranges, and pineapple are all ingredients making an appearance in products with brightening claims.
Many conscious shoppers are also looking for clean and safe products to bring into their homes and use on their bodies, and food-based ingredients are approachable and familiar to those concerned about the impacts of these products on their health and wellbeing.
Jelly Texture Trends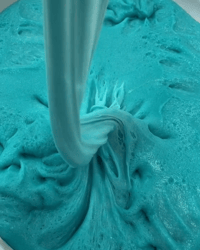 There is a lot of inspiration to be found from the food and beverage industries for personal care product development, and slimy jelly textures take moisturizers and masks to the level of fun that many shoppers are looking for.
The term slimy used to be relegated to describe snails and earthworms, but in recent years, the internet has given rise to a new tribe of slime lovers. Internet culture around slime picked up in 2017 with a focus on children at home who make their own gooey concoctions, as well as those who create videos of themselves playing with it to create unique noises and visual effects as ASMR, or Autonomous Sensory Meridian Response.² Slime appreciation peaked in 2019 with the opening of the Sloomoo Institute, an experiential slime pop-up in New York City.
Between the food influence and rise of slime culture, the time has never been better to introduce jelly textures to skincare users young and old.³
Jelly-Inspired Skincare Launches

Left to Right: Ellis Brooklyn Myth Hydraparfum, Monvely Monster Spongemom Shower Jelly, Cliique Dramatically Different Hydrating Jelly, First Aid Beauty Ginger & Turmeric Vitamin C Jelly Mask, Dior Fresh Jelly Mask
Ellis Brooklyn Myth Hydraparfum - This innovative fragrance format is alcohol-free and features pure fragrance oil droplets suspended in a moisturizing hyaluronic acid water-based gel
Monvely Monster Spongemon Soft Chewy Shower Jelly - This South Korean product is designed to be used similar to a soap bar and is marketed at children to provide a unique shower experience
Clinique Dramatically Different Hydrating Jelly - This water-jelly formula functions as a hydrating serum that absorbs quickly into the skin
First Aid Beauty Ginger & Turmeric Vitamin C Jelly Mask - Featuring foodie-favorite turmeric, this mask helps to brighten the skin
Dior Fresh Jelly Mask - A luxurious approach from Dior, this mask leaves skin plum and hydrated after use
Twincraft Innovation: Jelly Mask
Inspired by food textures and ingredient trends, this Jelly Mask features upcycled fruit byproducts in a sweet and playful format.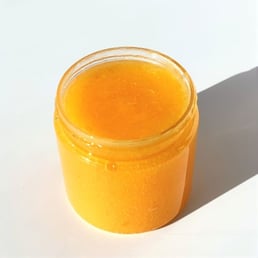 Featured Ingredients:
Clementine fruit paste is rich in naturally occurring fruit acids to lighten & brighten the skin and stimulate cellular turnover, and it has bioflavonoids, Vitamin C, and other antioxidants to protect and heal skin
Fruitliquid Cloudberry moisturizes, protects, and revitalizes the skin, as cloudberries are well adapted to shield themselves from environmental attacks
Resurgent Power BCR is a blend of adaptogen and survivalist plants that boost skin cell turnover by fighting external stressors
DermaSpring IQ combines probiotics with cherry blossom, akebia stem, and yumberries, which are prebiotic superfoods, to reduce visible signs of skin exposure to internal and external stressors
A vibrant Papaya & Desert Agave Fragrance
To use, apply to clean skin. Leave on for 15 – 20 minutes and rinse off to remove.
Feeling inspired by these unique textures? To learn more about our natural approach to formulating jelly-inspired skincare, please contact our Sales Team.
Sources:
In-Shower Body Masks Should Add a Splash of Fun, November 2018 Insight, Mintel
The Rise of the Slime Economy, NPR, https://www.npr.org/2017/10/01/552422040/the-rise-of-the-slime-economy
The Rise of Jelly Textures in Beauty, Mintel https://www.mintel.com/blog/beauty-market-news/the-rise-of-jelly-textures-in-beauty