As shoppers complete more of their shopping journey online, brands and retailers must analyze their online behavior to help them understand what is trending in personal care. Here, we look at the year's trends in search from Google & Pinterest to help us understand what's next in this industry.
The Online Personal Care Landscape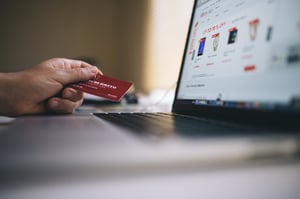 The modern evolution of ecommerce has dramatically changed the personal care retail landscape. Technology makes it easier than ever before for shoppers to participate in each step of their purchasing journey from the comfort of their home. The convenience that e-commerce brings to the shopper enables them to do more product research, compare pricing and discounts for the best deal, and survey reviews to make sure that they're making the best buying decision.
Additionally, the rise of ecommerce has allowed for the evolution of new brand landscapes. New product lines from YouTube vloggers, direct-to-consumer brands, and subscription services have forced all retailers and cosmetic giants to rethink their strategies to stay competitive in this multi-billion dollar space.
In the past, shoppers may have asked a skincare-savvy friend or retail associate for recommendations or guidance about their beauty or skincare needs, but now shoppers increasingly trust the digital world for this type of specialized support.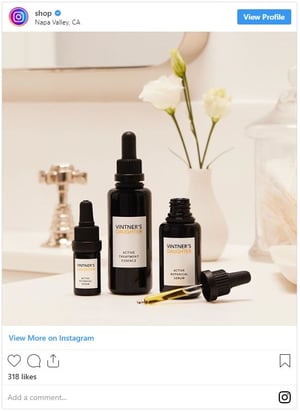 As more of shoppers' research moves online, social networks facilitate different methods of new product and brand discovery. According to Nielsen, this is especially true in the cosmetics space, where social media garners more influence on the path-to-purchase than any other non-edible packaged good, besides shaving.¹
Popular networks such as Pinterest and Instagram have proven their value to sellers and shoppers alike by developing tools to help streamline this journey, enabling a better user experience for connected consumers while data mining to help brands and retailers maximize their marketing efforts.
To properly merchandise personal care, brands need to take inspiration from search strategists and look at the data from social media and ecommerce sites to understand what their customers want.
2019 has been a breakthrough year for this evolving strategy, as more brands are trying to tap into the Amazon shopping network and stand out in an increasingly crowded space at retailers like Ulta and Sephora. Amazon even dropped its own line of skincare this year called Belei based on the platform's popular search trends for ingredients and claims, featuring a detoxifying charcoal mask and brightening vitamin C moisturizer.
New tech trends, such as artificial intelligence and voice-based search, are already influencing the personal care space. It is critical for brands of all sizes to be aware of the evolving tech space and consider how to use a connected strategy to provide useful services to customers both on- and off-line. For small brands, this can be a lot to manage, which is why insights from Google and Pinterest can help them find a manageable place to start this journey.
Google Search Trends for Personal Care in 2019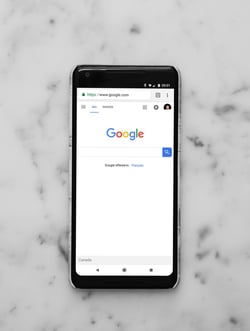 Every year, Google creates lists of top trends based on search terms that had the highest spikes in popularity as compared to the previous year.
For example, the search giant has revealed that this year in the UK, top beauty-related searches were focused on instructions for applying popular products:²
How to apply Color Street nails
How to apply fake lashes
How to apply blush
How to apply toner
How to apply liquid foundation
How to apply individual lashes
Hot to apply coconut oil to hair
How to apply self-tanner
How to apply mascara
How to apply primer
Explore Google Trend's Year in Search 2019
Top Emerging Trends from Pinterest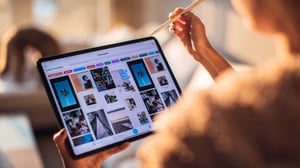 Over 320 million people use Pinterest every month to plan, dream, and shop, and this level of engagement gives the platform unique insight into what people want to try next. At the end of 2019, Pinterest partnered with WGSN to put together a list of 100 emerging micro trends under broader macro trends (listed below) that can be found across many industries.
They define an idea as a trend if it shows significant search volume and an upward trajectory for at least six months.
90s Redux
People are searching for nostalgic topics that let them party like it's 1999, whether or not they were alive for the real thing. Searches for classic 90s cartoons, grunge-inspired fashion, boy bands, and music videos from the heyday of MTV are on the rise.
The 90s were a major decade for beauty trends, and many of the decade's popular trends are coming back, but this time, products have an innovative twist from two additional decades of product development. This includes lip gloss, braided hairstyles, hair clips and scrunchies.
Moving Beyond Binary
Products and services are moving beyond conventional gender labels, and Pinterest is seeing more interest in flexible pronouns, gender-neutral nursery themes and baby names, and stylish haircuts for every length of hair.
Gender neutral beauty is increasingly popular in all categories, from color cosmetics to shaving. Shoppers increasingly demand products that work, and don't want to feel like packaging or marketing should limit what they're able to use in the personal care space.
Conscious Consumerism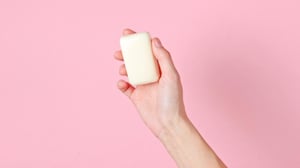 In a Nielsen study, 81% of people strongly agree that companies should help improve the environment. While government regulation isn't moving fast enough for action-oriented Gen Z and Millennial shoppers, they want to put their wallets where their mouths are.
Low-waste living is trending, and reduced-plastic products such as bar soap and shampoo bars are easy product swaps for people to make for the greater good.
Pinterest is a popular wedding planning platform, and searches related to low-waste weddings have increased 235% YoY, and queries related to thrifted wedding dresses are also on the rise.
Bringing Everything Home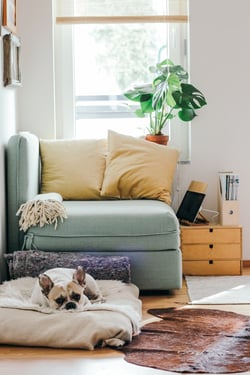 People are finding more reasons to stay at home, for work, for exercise, and for self-care. Flexible office policies and new tech make it easy to never leave the house, and searches for at-home hobbies are on the rise.
Indoor gardening, micro-brewing, high-tech cooking, and home theater set-ups are all highly researched topics, which opens the door for brands to bring new innovation to shoppers who are ready to invest in all of the creature comforts that they can fit in their abodes.
Pampered Pets
Millennials are delaying many traditional milestones and focusing their love and attention on their pets instead of a partner or children. Pet pampering is an all-time high, which more than 50% of pet parents in the UK aged 19-38 saying that they'd rather cut back on expenses for themselves than cut back for their pets. This opens the door to growing product categories, such as skincare for your pet and premium wardrobes and accessories for four-legged creatures.
Finding Balance
Wellness-focused habits are on the rise, bringing self-care to every part of a person's routine. Searches for a social media detox are up 314% YoY, and DIY-ers are looking for natural ingredients such as ylang ylang to help them relax through aromatherapy.
Explore the Pinterest 100 for 2020 Report
---
To learn more about applying these trends to your brand's future product development projects, please contact our Sales Team.
Sources: ¹Nielsen, The Future of Beauty Report: https://www.nielsen.com/wp-content/uploads/sites/3/2019/04/the-future-of-beauty-report.pdf | ²https://www.allure.com/story/google-top-beauty-search-trends-2019