Mosquitoes are an expected part of most warm weather outdoor excursions, but consumers shouldn't have to use toxic sprays and treatments to stay bite free during a picnic or hike. Today's shoppers want protection from pests and the diseases that they spread with more natural and convenient options from trusted brands.
The need for shoppers to protect themselves and their families from pests has never been stronger, but consumers also want to distance themselves from the most common insect deterrent on the market: DEET. Instead, consumers want to try effective, natural bug deterrent alternatives that are safe for use around children and pets.
DEET is the common name for N,N-Diethyl-m-toluamide and it is widely used to deter biting pests such as mosquitoes and ticks. Each year, 1/3 of the US population uses DEET to protect themselves from these insects and the illnesses that they spread, including West Nile Virus, Zika, malaria, Lyme disease, and Rocky Mountain spotted fever.¹
DEET works by masking human odor and making it hard for certain bugs to smell and find people to bite. The EPA claims that DEET does not present a health concern, but with the rise of ingredient awareness, fear of chemicals, and natural product preferences, today's consumers actively seek safer, more natural options.²
The Rise of the Great Outdoors
Even with increased urbanization and growing populations, more people are spending time outside, increasing their bite risk. Millennials and Gen Z consumers (ages 18 – 34) are more at risk than their older counterparts, with this group being significantly more likely than average to take an outdoor-focused vacation. 19% of consumers have changed their travel plans in the last year due to fears of insect-borne illnesses, which rises to 34% with Millennials.³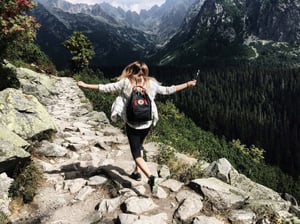 Millennials and Gen Z are also the demographics most interested in improving personal wellness by seeking out natural products and more active hobbies. 37% of this group has hiked on vacation, compared to just 25% of the overall population, and 27% of this group has camped on vacation compared to 16% overall.⁴
These activities are associated with growing trends in the overall wellness space: disconnecting from technology and social media, the demand for athleisure products, and the need to escape from the stress of daily urban life. These themes heavily influence personal care and lifestyle trends for Millennials and Gen Z with no end in sight.
New Urban Needs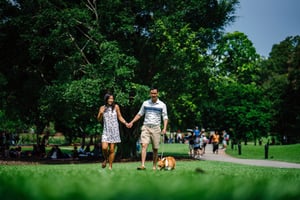 In the past, mosquitoes and other pests were considered more of a rural problem. Los Angeles or New York City residents didn't necessarily need screens on their apartment windows and would have been shocked to see a mosquito buzzing around their kitchen. Today, that's no longer the case.⁶
As the United States urbanizes, there is a continued need for more parks and other green spaces for city dwellers to participate in these sought after activities. Cities are being reimagined to be greener, more self-sufficient, and healthier with improved air quality. These new areas greatly improve quality of life for urban residents, but as with all green space, they bring the side effect of more tick and mosquito exposure. This gives new opportunity to brands targeting younger, wellness-minded urban consumers with insect deterrent products that are more suited for their lifestyles and personal preferences.⁵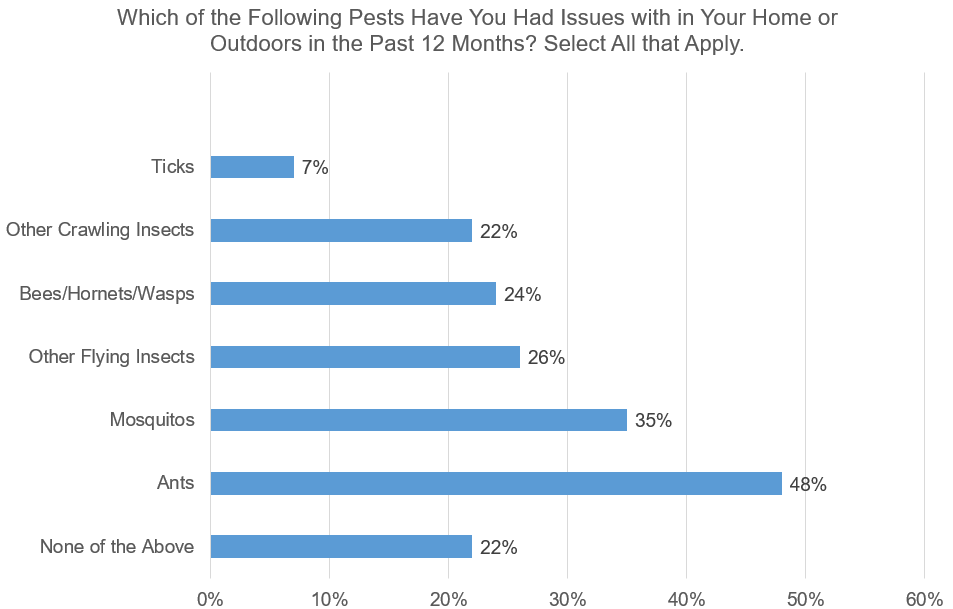 Base: 2,000 internet users aged 18+ Source: Lightspeed/Mintel
Convenience is Key
Convenience is a very important consideration for future personal care product developments, and this factor is at top of mind when users are shopping for pest deterrents. Consumers are interested in effective on-the-go products, and this interest grows significantly with households with children. Mintel reports that keeping children appropriately dosed with bug deterrent away from home can be tricky, and advises brands to focus on developing single-use wipes for bug deterrent application. However, we think a more sustainable option would be a bottle with a roller ball applicator – it's easy to apply, portable, and available for many uses.⁷
The Need for Natural
The demand for clean and safe products is at an all-time high, and this demand grows for parents purchasing products for households with young children. 68% of consumers are concerned about using pest control products around their children and pets.⁸ These customers are looking for products that are effective but not dangerous, and ideal solutions will find a balanced approach that eliminates pests without the use of harsh chemicals.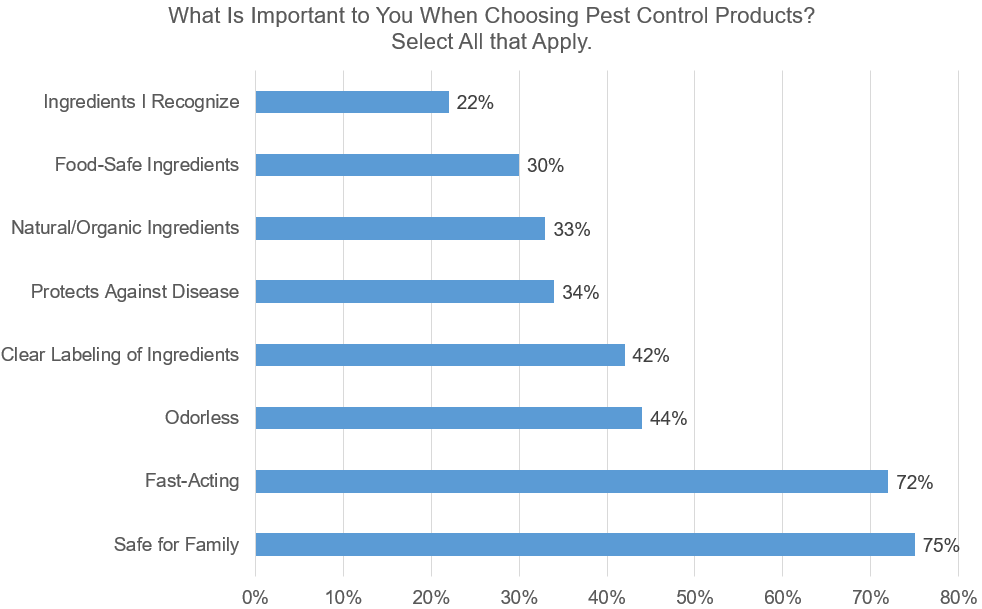 Base: 2,000 internet users aged 18+ Source: Lightspeed/Mintel
This trend information guided our Innovation Team to develop a DEET-alternative product that aligns with our developmental kit and fits within the formulation requirements of most of our customers.
Natural Roll-On Bug Deterrent
Our Natural Roll-On Bug Deterrent provides users with a gentle, convenient, and effective solution for avoiding mosquito bites for up to 35 minutes.
Natural bug deterrents rely on odors that are unpleasant for mosquitoes and deter them from coming close to the source of the smell, which in this case, is a pleasant botanical blend of lemongrass (6.4%), citronella (6.4%), and cedarwood oils (4%).
A blend of sunflower, apricot, and jojoba oil deliver the fragrance to the skin and are easily absorbed.
To use, apply generously to points across the body. Feet, wrists, neck, and chest are all good places for application. Reapplication is required, as non-DEET products rarely exceed 40 minutes of protection time.
Interested in learning more about this convenient, vegan, safe, and clean bug deterrent?
Sources: ¹,²https://www.epa.gov/insect-repellents/deet | ³,⁴,⁵,⁷Mintel Pest Control and Repellents – US – September 2018 | ⁶https://www.latimes.com/science/sciencenow/la-sci-sn-aedes-mosquitoes-california-20180901-story.html
---
Update: This product concept is no longer an active part of the Twincraft Skincare Product Concept Library. While we do not currently stock samples or have sell sheets available for it, it can still serve as a starting point for your brand's future product development with us. Please contact our Sales Team to learn more about our current capabilities and featured product innovations.