Consumers are more interested in self-care and wellness than ever before, and this behavior pairs well with 2019 home design trends that show that people of all ages want to take baths again.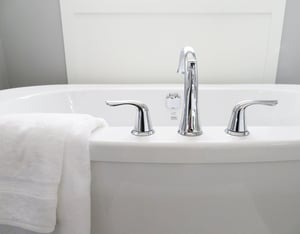 In the 1990s and early aughts, bathrooms were renovated to prioritize showers, but in 2019, people want bathtubs back in their homes, bigger, better, and more spa-like than before. According to Houzz's 2018 Bathroom Trends Study, 80% of home remodelers were planning to upgrade their bathtubs. A soaking tub was the most popular option, which is a free-standing piece that generally functions as the pièce de résistance of any bathroom that it's in.¹
With so much space and money invested in an upgraded bathtub, shoppers are also looking for more premium ancillary bath product options that align with their overall attitudes on naturalness, wellness, and sustainability.
Featured in Twincraft Skincare's liquid library of product innovations is our Calming Bath Elixir. This gentle blend of surfactants and oils provides users with a customizable aromatherapy experience. However, for more traditional bathers, bubble bath has and will always be a bath time staple.
Baby Bathers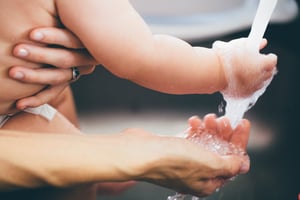 The majority of Twincraft Skincare's new product concepts are appropriate for users of all ages, but a gentle and natural bubble bath is effectively well suited for our tiniest product users.
The global market for baby toiletries is set to reach $18.6 billion by 2022, which is attributed to a newfound focus on infant health, a decline in infant mortality in developing countries, and a new willingness among parents to pay a premium for safer products.²
Parents are looking for natural and organic skincare products with biodegradable, ecofriendly, sustainably harvested, hypoallergenic, and chemical-free claims. Parents are especially concerned about the effects of chemicals on infant skin, brain development, and the immune system. These shoppers are looking for gentle products that are transparent in their ingredient choices.³
In the US, declining birth rates could impact baby product sales, but the opportunities for natural and organic product lines are stronger than ever. 19% of parents who purchase natural and organic brands say that they buy more of these products than they did one year ago, and mainstream brands will continue to struggle as natural brands become more prevalent.⁴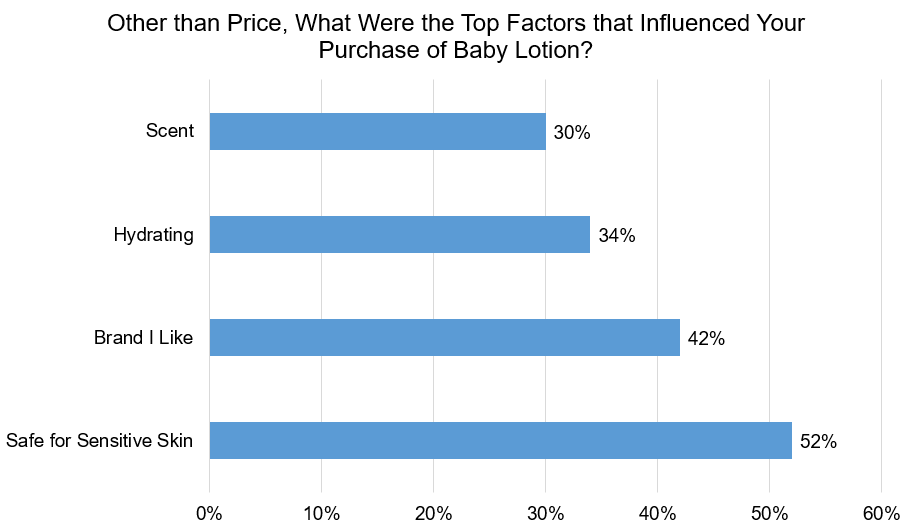 Source: Mintel: Disposable Baby Products, US, March 2017
The greatest opportunity marketing to this group is in cross-promotional products from natural brands. 16% of parents aged 3 and under who have purchased natural or organic baby products already use products with those standards themselves.⁵
Mild Bubble Bath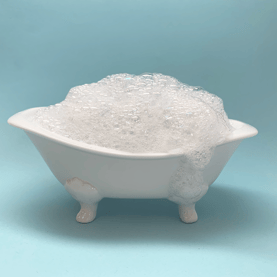 Twincraft's Mild Bubble Bath is a versatile product that is ideal for use by the aforementioned infant demographic, but also anyone who is interested in a gentle product that promotes relaxation in the bath.
This flexible formula creates long lasting, moisturizing bubbles. Our library formula includes aloe vera for hydration and chamomile extract for its anti-inflammatory and skin soothing benefits. It is vegan, 98% natural, and free from parabens, PEGs, sulfates, and silicones.
To use, dispense 1-2 capfuls of bubble bath under warm running water.
Interested in learning more about this and our other ancillary bath products?
Sources: ¹https://st.hzcdn.com/static/econ/HouzzBathroomTrendStudyFinal18.pdf | ²,³WGSN | The Future of Skincare: Beyond 2017 |⁴,⁵Mintel: Disposable Baby Products, US, March 2017