Are you seeking inspiration for your brand's next hero ingredient? Your search can stop in the produce aisle, as Mintel reports that 78% of US facial skincare users are interested in trying products made with fruity ingredients.¹
Fruit is sought after for its nutritional benefits, high water content, and bounty of vitamins, all of which are properties that can help our bodies look and feel their best. Ingredient trends in personal care often mirror those of the natural food space, and that pattern continues into 2020 and beyond with certain powerhouse fruits finding their way into new hair care, bar soap, and skincare products.
For the start of the new year, Mintel reports on trending fruity ingredients in personal care products, with a focus on popularity based on Global New Products Database findings.
Trending Fruity Ingredients for Skincare & Bar Soap
Pineapple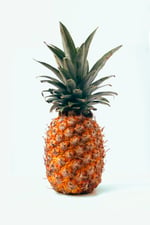 Pineapple is a tropical fruit known to pack a punch due to its high content of alpha hydroxyl acids (AHAs) and bromelain enzymes that help to gently exfoliate and brighten the skin. According to the Global New Products Database (GNPD), its appearance in new global facial skincare launches doubled in the last three years.²
In addition to its ability to gently exfoliate the skin, pineapple is packed with Vitamin C, which is sought after by users looking to reduce dark spots and fight hyperpigmentation caused by acne and other types of inflammation.
Pineapple extract - Ananas Sativus – can be used in bar soap, moisturizers, serums, masks, body washes, and other rinse-off or leave-off formulations that are targeted towards brightening and smoothing the skin.
Kalamansi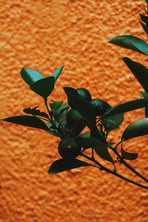 Kalamansi is a mandarin/kumquat hybrid native to South East Asia, and while it is not a popular citrus in US-based supermarkets, it is sought after by those in-the-know for its many beneficial properties. It is considered to be antibacterial and detoxifying, and, most importantly for skincare, brightening due to its natural skin lightening abilities and high levels of Vitamin C.
Kalamansi is a featured ingredient in brightening creams marketed towards residents in regions with an emphasis on skin lightening, such as South Korea, the Philippines, and Nigeria. Nearly 9% of new skincare launches in the last three years have focused on brightening claims, making this a natural alternative to many harsher ingredients on the market in these nations.³
Strawberry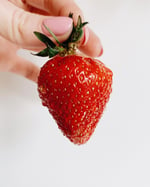 Citrus fruit get all of the glory for their high Vitamin C content, but strawberries actually have more of this powerhouse vitamin than oranges do. Strawberries are also rich in Vitamin E, antioxidants, and quercetin, which help protect the skin from pollution, reduce inflammation, and promote collagen production.⁴
Strawberry fruit extract and strawberry seed oil can both be featured in skincare and bar soap products, and by using all parts of this popular plant, brands can focus on waste reduction and upcycling story for their product. These ingredients are also rich in omega fatty oils, helping to keep skin hydrated and supple.⁵
Mangosteen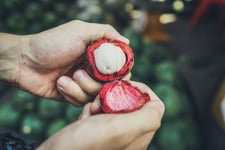 Pollution is a major concern for those living in urban areas, and many new skincare product launches should address problem area by protecting the skin and working to reverse damage caused by grime, smog, and other contaminants. Antioxidants are key ingredients to protect skin from pollution, and new antioxidant-rich ingredients such as mangosteen have the opportunity to resonate with concerned shoppers.
Mangosteen is the national fruit of Thailand and has earned itself the title, "Queen of Fruits."⁶ It has a unique antioxidant profile and is rich in xanthones with anti-aging and anti-inflammatory properties. In skincare formulations, mangosteen claims to help protect the skin from environmental stressors, and outdoor and indoor pollution, and promote a brighter complexion.⁷
Watermelon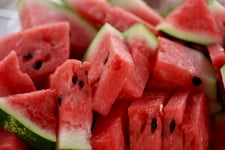 Flesh of the watermelon contains 92% water, making it the perfect addition to hydrating skincare products.⁸ The other 8% of the plant is very nourishing, as well, with exfoliating citrulline and anti-inflammatory lycopene. Watermelon is easily recognizable and lends itself to fun personal care products due to its bright color and associated fragrances, which is why use of the green and pink fruit has doubled in global skincare launches over the last 5 years.⁹
Because of its moisturizing properties and vibrant hue, watermelon lends itself well to bar soap stories and hydrating hydrogel masks.
Persimmon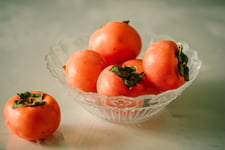 Persimmon is wildly popular in the Asia Pacific beauty and personal care market, with 88% of new products launched in that region in the last 5 years including it. It's especially popular in Japan, where its tannins are often featured in shampoos and body washes because of their ability to neutralize unpleasant odors.¹⁰
The orange fruit is known for its sweet, honey-like flavor, and is an excellent source of Vitamin A. Persimmon is expected to be featured in many future hair care products, making it a good ingredient to add to a shampoo bar.
---
To learn more about how we can feature your preferred natural ingredient story in your next bar soap or skincare project, please contact our sales team.
Sources: ¹,²,⁴,⁵,⁹https://www.mintel.com/blog/beauty-market-news/fruity-beauty-3-fruits-trending-in-beauty-part-1 | ³,⁷,¹⁰https://www.mintel.com/blog/beauty-market-news/fruity-beauty-3-fruits-inspiring-the-beauty-industry-in-2020-part-2 | ⁶https://www.ulprospector.com/en/na/PersonalCare/Detail/31056/396139/Mangosteen | ⁸https://www.agmrc.org/commodities-products/vegetables/watermelon