At the 2020 CEW State of the Beauty Industry Event, Google and Spate collaborated to outline how brands can use search to predict the next big beauty trends.
The early February event was held before the COVID-19 pandemic swept the globe with unforeseen consequences. Our Director of Trend & Marketing Strategy's previous summaries from the event, Global Personal Care Trends 2030: The Panorama of Humanity and Identity Traders, outlined how we can predict macro trends to evolve in the next three, five, and ten years. However, this virus-driven, unprecedented shift in our global reality will probably alter these predictions. For now, we can closely monitor changes in retail and consumer behavior, and adapt accordingly.
A Shifting Search Landscape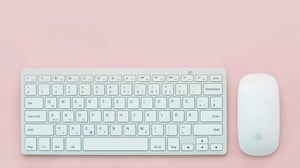 In the last 5 years, category spaces as they relate to digital searches in the personal care space have evolved dramatically.
In 2014, hair care had the largest piece of the search pie, with makeup/cosmetics coming in second. Skincare and hair color had equal footing in third place, while ethnic hair, mens and perfume categories occupying the smallest space in search traffic.
By 2019, search trends better reflect a new wave of innovation, trends, and information sharing through services such as YouTube and Instagram. Hair styling has much higher search traffic than hair care or hair coloring, and makeup shares its space with more specific searches such as nail art. Skincare is broken down into more specific categories that are shaped by consumer education and product offerings, with skin conditions, body care, and sun care all occupying their own space in the bigger picture.
These new search patterns indicate larger shifts in consumer behavior in the beauty and personal care market. A crop of new brands, a focus on intrinsic needs, and an awareness of spa-worthy treatments are all shaping the future of the industry.
New Beauty Search Behaviors for 2020
Branded Search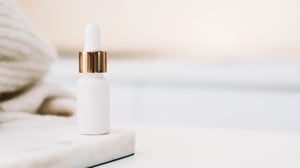 Increasingly, shoppers are searching for specific brands in their queries, instead of looking for different options in specific product categories. According to the Google & Spate presentation, 22% of beauty searches are now branded, with 20% growth in branded searches YoY.
Classic brands, such as Clinique, Nars, and Maybelline are still strong performers in search, but alternative brands are catching up to them. Searches for digital-first brands such as Kylie Cosmetics and Glossier are on the rise, largely driven by Instagram and influencer campaigns.
This rising alternative brand category includes "niche-stige" brands, which describes brands that are hyper-focused in their product offerings and give users exactly what they're looking for. Brow grooming brands such as Tat Brow is a good example of this category.
This new wave of industry disruption is also driven by the rise of vlogger native brands, such as Morphe. The cosmetic brand taps into lucrative vlogger partnerships with influencers such as Jaclyn Hill and James Charles to drive business with consumers who are already doing most of their research and product exploration online. There is substantially more traffic for these products than traditional brands, and this shift has dramatically impacted brand partnerships across the category.
Focus on Intrinsic Needs
At the point of this presentation in February, Google and Spate reported that consumers were shifting their search behavior to focus on their overall wellbeing and mental health, and given the new isolated realities that COVID-19 has presented, we can expect this trend to escalate in its growth.
Year over year, search volume has gone down for physical concerns such as weight loss and acne, replaced with queries around anxiety and pain, as well as wellness-oriented solutions for these increasingly common concerns.
Top Concerns Searched Alongside Ingredients (as of February 2020)
| | | |
| --- | --- | --- |
| Concern | Volume (Monthly) | Change (YoY) |
| Weight Loss | 210,000 | -44.8% |
| Acne | 119,000 | -13.2% |
| Anxiety | 64,000 | +13.6% |
| Pain | 62,000 | +15.3% |
Anxiety is a growing concern for many Americans, especially Millennials and Gen Z. Searches for ingredients that claim to help reduce or manage anxiety are on the rise, with a focus on natural remedies that avoid conventional pharmaceutical fixes.
Top Growth Ingredients Searched Alongside Anxiety (as of February 2020)
| | | |
| --- | --- | --- |
| Concern | Volume (Monthly) | Change (YoY) |
| CBD | 23,500 | +64% |
| Ashwaganda | 4,300 | +38% |
| Melatonin | 2,900 | +21% |
| St John's Wort | 3,700 | +10% |
Search results are especially strong for trending ingredients that have been popularized due to their association with reducing stress and anxiety. CBD and adaptogens are popular ingredient stories to tell on their own, and searches for guidance around pairing adaptogens with CBD has increased 39.4%.
Wellness categories have been trending for years, with conscious consumers trying to improve all facets of their overall health, including improved sleep quality and stress reduction. Products with melatonin and essential oils can help users fall asleep faster, and bath products continue to see strong sales with more users trying to reduce stress with elevated self-care rituals.
More targeted categories are also seeing new interest, and queries around menopause and libido are increasing. Younger demographics have been overserved in the beauty space, and innovative brands have the opportunity to offer solutions to older women who desire efficacious products to support their needs as they enter more advanced stages of life.
Trending Spa Treatments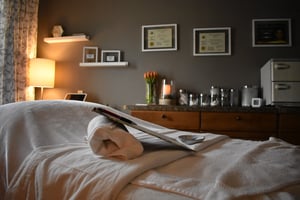 Due to increased education around spa offerings and noninvasive in-office treatments, shoppers are more interested in recreating their own high-quality treatments at home. Device searches are finally on the rise, with gua sha stones, dermaplaning, microneedling, microcurrent machines, and red light therapy seeing consistent and strong search trends over time. Interest in Botox, dermal fillers, and body sculpting are all increasing, too.
This trend had strong traction in February, and while most close contact service providers are closed during the COVID-19 pandemic, we can expect interest to be even stronger. Some of these services are attainable at home, such as DIY manicures or careful microneedling, but given the dangerous nature of many services, users can try to achieve a similar, but not exact, effect to their favorite spa offerings. For example, smoothing serums can promise similar results to Botox when you aren't able to visit your practitioner for a refresh, and products such as Latisse help those who are missing out on their regular lash appointments.
As the coronavirus pandemic unfolds, it is difficult to fully predict the trends that will emerge for retailers, brands, and customers. For now, we can continue to adapt, monitor the shifting landscape, and plan for the things that we can control. If your brand is exploring new essential product developments, such as bar soap or hand lotion, please reach out to our Sales team to learn more about our capabilities & services.
Source: Google x Spate, Using Search Trends to Find the Next Big Trends in Beauty. The State of Beauty, CEW, February 7, 2020, NYC