As many sectors reel from the economic effects of the COVID-19 pandemic, Mintel predicts that this movement will actually increase consumer demand for clean & safe personal care products.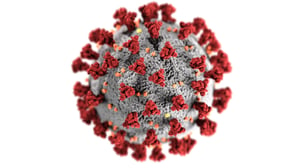 In a report published on March 25th, Clare Hennigan, Senior Beauty Analyst at Mintel, discusses how the natural personal care movement is expected to continue to rise as more shoppers, especially women, seek out products considered safe during these perilous times.
Without a doubt, COVID-19 is impacting the way that consumers shop the personal care market, and along with safe ingredients, shoppers are looking for products with clean claims and long shelf life.
Driving Clean Claims
We've seen the evolution of the clean beauty space as it rose out of the organic and natural market, adapting to consumer expectations and new raw material technologies. Many consumers once looked for easy to identify, recognizable natural ingredients in INCIs, but the movement has since brought about the desire to see supply chain transparency, sustainable sourcing and manufacturing practices, and products made with ingredients deemed safe by reputable third parties.
Nearly half of women who use beauty products in the US agree that it's important to understand the ingredients in their products.¹
Before the COVID-19 pandemic, natural consumers avoided products with certain preservatives and other synthetic ingredients due to their perceived dangers and health risks. As safety concerns have shifted to hygiene and sanitization, consumers have changed their stance. More reliable and tested preservative systems such as phenoxyethanol can improve the shelf life of many personal care products, allowing quarantined shoppers to have better peace of mind when it comes to their product selections.
How Will COVID-19 Change Product
Development
?
Many homemakers have eschewed their DIY essential oil cleaning blends in favor of tested sanitization products that are proven to kill viruses such as COVID-19, and a similar mindset will be brought into how they think about their personal care products.
Natural doesn't always mean better, and this is especially true when hygiene can become a matter of life or death.
Mintel research shows that a third of US consumers have increased their use of disinfectants or other household cleaning products.²
Mintel reports on similar patterns in the food and drink space, as more shoppers are avoiding fresh and artisinal food in favor of preserved, shelf-stable options.²
Consumers who were once obsessed with data around ingredient safety will pivot to focusing on possible product contamination and expiration. Formulators and brands can expect to focus more on synthetic ingredients that prevent unwanted microbes from growing in their skincare.
More than 1 in 10 US adults agree that clean products expire too quickly.³
For many brands, this could be a tricky area to navigate. To avoid distrust, brands need to educate consumers about the stability of the chosen synthetic ingredients and provide third party certifications to help show why these ingredients are the right choice. Many brands have relied on fear tactics and green washing to help build a relationship with their customer base, and it can be a difficult transition for many to adapt to this new reality.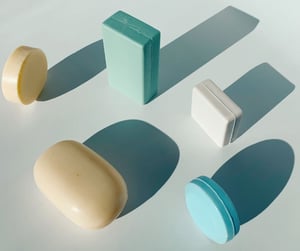 Another way for brands to adapt to this new trend is to work products with a long shelf life into their products is to offer low water or water-free options. By offering products such as powder cleansers or bar soaps into their lineup, brands can provide customers with long lasting products that can support sustainability and low waste claims, too.
Experts predict that consumers' new awareness around hygiene and sanitization will also impact the packaging space. One of the first rules of COVID-19 infection prevention is to avoid touching the face, so personal care products that can be applied touch-free will be needed. Hydrating mists and sprays fit the bill, as do stick formats.
Cleanliness is king, and consumers need products that will help keep their makeup brushes and other skincare tools clean and germ-free. Soap-based brush and device cleansers are efficient and affordable solutions for removing product and unwanted microbes, and brands can provide important tips on how to use these products to help keep their customers clean and safe.
---
To discuss these evolving trends and the way that Twincraft Skincare's manufacturing capabilities can help your brand adapt to this new reality, please contact our Sales team.
Sources:
COVID-19 Increases Demand for Safe and Reliable Beauty and Personal Care Products | https://www.mintel.com/blog/beauty-market-news/covid-19-increases-demand-for-safe-and-reliable-bpc-products
Mintel, Ingredient Trends in Beauty, US, October 2018

2

Mintel, COVID-19 Pandemic Here and Now: How Consumers and Industries are Reacting in the US

https://www.mintel.com/blog/consumer-market-news/covid-19-pandemic-here-and-now-how-consumers-and-industries-are-reacting-in-the-us?utm_campaign=11436297_ReMail%20%7C%20Store%20Blast%20-%20BPC%20-%20US%20%26%20Canada%20-%20March%202020&utm_medium=email&utm_source=dotm&dm_i=2174,6T4AX,QVC6P1,R9C7E,1

3.

Mintel, US Clean Beauty Market Report, December 2019