Mintel provides guidance and insight to brands on how to stand out with innovations in bar soap, bath additives, and other bath & shower products.
In a January 2020 report, Rosalia Di Gesu, Global Beauty & Personal Care Analyst at Mintel, shared her insights on how brands should focus on getting serious about climate change, creativity around spinning product benefits, and bringing wellness themes into new product launches.
While this report was prepared before the COVID-19 pandemic changed global shopping behavior, these trend forecasts are expected to still be valuable for creating products that will resonate with today's increasingly conscious consumer.
Global Opportunities
for Soap, Bath & Shower Products
While shopping behavior and consumer expectation varies region to region, there are macro themes that will resonate with consumers across the board.
Pay Attention to Climate Change Concerns
Sustainability is top-of-mind with consumers, and the discussion about climate change is louder than it's ever been before thanks to activists like Greta Thunberg and climate-linked disasters, such as the massive Australian brush fries.
Conscious consumers are looking to make changes to the products that they buy to help even at a small level. Prioritize innovation with waterless or low-water products, such as bar soap, and upcycled ingredient stories. Packaging is also a key place to prioritize sustainability, with new options emerging in the plastic-free space and refillable concepts.
Be More Creative with Product Benefits
Consumers are overwhelmed with the products available to help them with their basic personal care needs: cleansing, hydration, and fragrance. To provide innovation and newness to a crowded space, brands need to find inspiration in other areas, such as lifestyle trends.
For example, tattooed skin requires a special level of care, and body care is increasingly taking cues from highly effective active ingredients that used to be reserved for facial care. Managing body hair and caring for intimate skin are all larger trends that open the door for additional product offerings, too.
Wellness Themes Are Here to Stay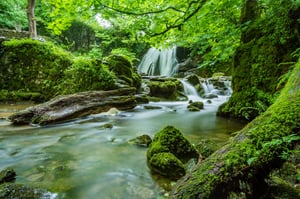 Anything wellness-related has been a big trend in the personal care space for years, and this theme is here to stay. Take ingredient inspiration from different trending concepts from the alternative wellness space. For example, 'forest bathing' is a trending form of meditation that can help to relieve stress, and consumers are increasingly looking for products with a medicinal element that can help address their overall mental health concerns.
f

orest bathing

- a Japanese practice that encouranges an individual to simply exist in nature, connecting with the forest through the five senses
Additional Mintel Trends t
hat Still
Guide New Product Development
Some trends from the past don't quite live up to our predictions, but others, mentioned below, prove to be worth the initial hype.
Active Beauty
(Mintel 2017)
The athleisure trend in fashion, lifestyle, and personal care is still going strong, and will certainly be supported by the COVID-19 pandemic. New product launches that target those who live active lifestyles and demand versatile, gym bag-friendly products continue to come out.
Sub-Zero Waste
(Mintel 2019)
Indie brands had an easy edge by introducing products manufactured on a small scale that fulfill the needs of the waste-conscious consumer, but now, bigger brands are taking over. The Proctor & Gamble-owned brand EC30 offers shoppers in the home and body care space with unique solid, single-dose solid products that are both liquid- and plastic-free.
Soap, Bath, and Shower Opportunities in the Americas
They're Taking a Lot of Baths
The bath additives category is most active in North America, compared to other areas across the globe. It's also the fastest growing soap, bath, and shower product in the region, rising by 12% from 2015 to 2019.
Why is the bath additives category doing so well? This category benefits from the growing demand for therapeutic and wellbeing-focused products that help users unwind and relieve stress. In the US, of those who reported increasing their use of bath products YoY, 72% said they did so to relax and 51% did so for the health benefits.
To innovate in the bath additive space, consider taking a more medicinal approach to product usage. Recent launches in the space offer general pain relief and soothing benefits, harnessing the purported power of epsom salt, arnica, and ginger. These claims are especially valuable to the active consumer who is looking to reduce post-exercise soreness, or those who aren't feeling well.
Take Sustainability Seriously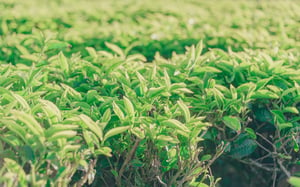 While only 18% of US soap, bath, and shower product users mostly buy eco-themed products, there is plenty of opportunity for brands to target those who are interested in taking small steps towards increased sustainability wherever they can.
Standout innovations in this space work to address plastic pollution and water scarcity concerns, and bar soap is an easy line extension for brands looking to enter either of these spaces.
Charitable elements are also a big differentiator for brands looking to tap into the conscious consumer, and partnership with organizations such as Clean the World help to reduce landfill waste while also saving lives and promoting hygiene.
Consumers continue to be interested in other claims that are closely associated with sustainability, and including 'clean' and vegan. Since clean is an unregulated term, much like 'natural,' brands have the opportunity to clearly communicate through marketing what differentiates their products and makes it safe. Vegan claims are best supported by valid accreditations, as shoppers are wary of being misled about such a sensitive topic.
Key Takeaways
Consumers continue to prioritize sustainability, wellness themes, and products that address all of their personal care concerns, from their heads to their toes. Amidst the new coronavirus crises, these themes are still expected to ring true, with stress, health, and safety being top-of-mind.
If your brand wants to discuss these themes with a member of our sales team and explore ideas about bringing them to life with a new product development in bar soap or other personal care items, please contact us.
Source: Mintel, January 2020 Report: A Year of Innovation in Soap, Bath & Shower - 2020