Clean the World: Donating Soap to Save Lives
Bar soap is a low-waste product that requires minimal packaging, and it is formulated with safe, natural ingredients. These characteristics continue to fuel the bar soap category's growth and have helped it to survive being replaced by cost-conscious body washes in recent years.
With everything that bar soap has going for it, there are still opportunities to help make it a greener product category and the right choice for conscious consumers who want to minimize their impact on the planet.
In December of 2018, Twincraft Skincare launched a partnership with Clean the World, and we now donate our excess soap waste to this organization. This means that almost all of the soap scraps from the products that we manufacture at our Winooski, Vermont factory don't end up in a landfill and instead, it all goes towards supporting this amazing group.*
*Please note, we are unable to donate OTC soap products to this organization, as ingredients considered a drug by the FDA cannot be repurposed.
What is Clean the World?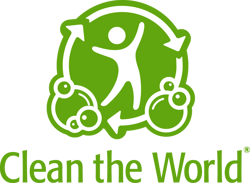 Clean the World is a global social enterprise dedicated to WASH (water, sanitization, hygiene) and sustainability. Clean the World operates soap recycling centers and administrative offices in Orlando, Montreal, Las Vegas, Hong Kong, the Netherlands, Washington, DC, and Punta Cana. It leads a "Global Hygiene Revolution" to distribute recycled soap and hygiene products from more than 8,000 resort, air, and cruise partners, as well as manufacturers like Twincraft.
Clean the World provides WASH programming to benefit global communities with high pre-adolescent death rates due to diarrheal diseases (such as cholera) and acute respiratory infections (including pneumonia). These are two of the top killers of children under the age of 5. Since 2009, Clean the World has helped over 10 million individuals, distributed 53 million bars, and provided 5 million hygiene kits in 127 countries.
Clean the World Programs:
Hygiene Kits - These kits contain recycled hygiene products, such as bar soap made from our soap scraps, that are diverted from landfills and repurposed to benefit those in need, such as local homeless shelters or aid groups
Mobile Hygiene Unit - The Mobile Hygiene Unit serves homess and low-income populations by providing a shower and hygiene supplies, as well as connecting individuals with service providers who can help them find housing, job placement, and other life-changing services
WASH Education - This program uses a "train-the-trainer" approach to support domestic and international efforts and provide hygiene supplies and interactive curriculum to community clinics, schools, and maternal health centers
Visit the Clean the World Website to Learn More
Since it launched, Clean the World has driven tremendous impact due to parternships such as ours, and together, we can help reach new sustainability goals and make an even larger social impact.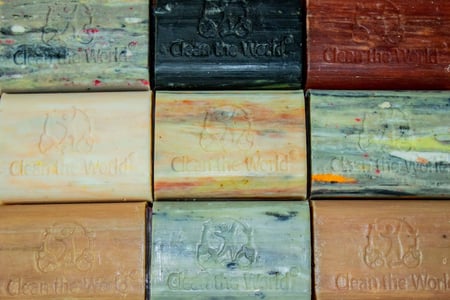 Twincraft Skincare's Support of Clean the World
Recycled soap from Twincraft's Winooski facility is grinded, sterilized, and made into a brand new, 3 oz bar of soap. This brand new bar is then distributed through Clean the World's programs, where 1 bar of soap is equal to 180 hand washes.
In 2019, Twincraft Skincare donated a total of 436,515 pounds of soap, which were reconfigured into 1,760,141 total soap bars for global distribution and 243,456 soap bars for domestic hygiene kits.
Twincraft's partnership with Clean the World enables our customers to have the opportunity to partner with this incredible organization, too. If your bar soap company is interested in exploring shared cause marketing with Clean the World, please reach out directly out your dedicated Director of Sales.