Collagen has been pegged as the next great hero ingredient, but the value of this inside-out beauty trend is largely misunderstood.
Mintel calls collagen a 'hero ingredient of the moment'
Collagen and its impact on the beauty industry was the focus of a recent article from Cosmetics Design Europe (CDE), highlighting data from Mintel that shows how this ingredient is still growing in popularity with health-conscious consumers.
The global collagen market is expected to reach $897.5 million by 2023, widely used in both topical and ingestible beauty products. Collagen and its derivatives are heralded as an important ingredient for skin repair and elasticity, but its value and capabilities as it relates to skincare are still not fully understood (CDE).
What is collagen?
Collagen is protein that naturally occurs in the body and maintains the skin's structure, retains water, and supports smooth, supply, and strong skin. External and internal factors drive the physical process of skin aging associated with a decline in collagen product over time. These factors include environmental pollution, sun damage, smoking, and nutritional deficiencies, and the loss of collagen results in thinner, dryer skin that lacks elasticity.
Collagen has been present in the beauty industry for years as a featured ingredient in supplements, beverages, and topical skincare products. With the rise of holistic health and wellness trends, as well as the health-focus of the current global pandemic, the idea of inside-out beauty is trending and consumers understand that what they put into their bodies really impacts how they look.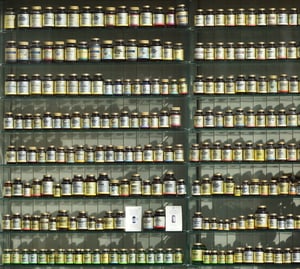 According to Andrew McDougall, Associate Director for Global Beauty and Personal Care at Mintel:
54% of UK women aged 16+ agree that diet has an impact on skin

Almost 1/3 of consumers in China purchase health supplements for beauty purposes

22% of US consumers have taken a beauty supplement for hair, skin, or nails
Even with all of this consumer interest, it's important for brands to back up any claims that they make, especially in this current climate.
McDougall says that collagen sits in a unique place with educated beauty consumers. It resides in a position where we have some evidence about its value in certain applications, such as its impact on joint health. Not all collagen is equal, though, and different applications impact the body in different ways.
It's suggested that brands focus on the protein content and availability of collagen peptides in their product education. This applies to the supplement space, where collagen peptides have a strong association with fitness and mobility. This does connect to the beauty and skincare worlds, but not in the way that many users may think.
Collagen & Skincare
While the loss of collagen negatively impacts the skin, simply taking collagen supplements will not guarantee that the body will make up for this loss by creating more on its own. Studies show that age-dependent reduction in collagen synthesis can be reversed by oral administration of specific bioactive collagen peptides. In one study, the collagen supplement improved skin hydration, elasticity, and density, but for real results, most users need to focus on other active ingredients or procedures to stimulate collagen formation (Nutrients, MDPI).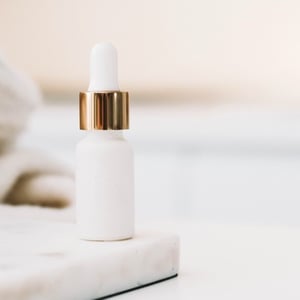 Additionally, applying collagen topically to the skin will not promote collagen development, as collagen molecules are too large to penetrate the skin. Instead, topical stimulants such as retinol and chemical exfoliants are a skincare user's best bet in restoring collagen and elasticity to the skin. These types of ingredients trigger a healing reaction within the skin, promoting new growth and revitalizing the treated area.
Prevention is also important, and since UV light breaks down collagen, it's imperative to wear sunscreen daily to protect your skin. Antioxidants and peptides can reverse inflammation and help the body repair its collagen stores. In-office procedures, such as laser treatments or thread lifts, can also help dramatically impact collagen production in the skin.
At Twincraft Skincare, we partner with the world's leading ingredient suppliers to access the best active ingredients for our customers' next product launches. To learn more about active ingredients that support collagen development for aging skincare users, please contact our Sales Team.