Retinol is one of the most effective ingredients in skincare, but the powerful active isn't appropriate for everyone. Now, plant-based ingredients have come on to the scene as a suitable alternatives to retinol for those looking for gentle, natural, and safe skincare solutions.
Retinol in Skincare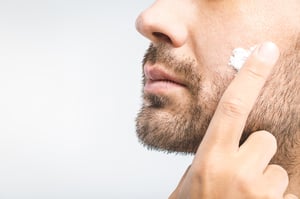 Why is retinol such an effective ingredient in skincare products? UL Prospector describes retinol as one of the most trusted skincare cosmetic ingredients in a wide range of applications and formats, from topical acne treatments to wrinkle reducers. Retinol is commonly known as Vitamin A, and is a powerful antioxidant that promotes faster skin cell turnover, which is its key to fighting both signs of acne and signs of aging.
When used to treat acne, retinol unclogs the pores, allowing for other topical treatments to be more effective, as well as removing dead cells from clogged pores and reducing congestion and blemishes.
Over time, the skin loses elasticity, as well as develops wrinkles and pigmentation, all of which are typical signs of aging. By increasing skin cell turnover, retinol helps to improve the appearance and condition of the skin.
However, while retinol provides significant benefits when used in skincare formulations, it isn't suitable for everyone. Retinol is a potential irritant and can cause redness, dryness, and inflammation in users, and questions have been raised about it being suitable for safe use by pregnant or breastfeeding women.
The Environmental Working Group (EWG) gives retinol a score of 9 on its hazard scale, which means that it has a relatively high risk of overall hazard with a fair amount of data available.
Viable Alternatives to Retinol
Consumers are looking for natural ingredients with strong efficacy claims to replace synthetic ingredients that are considered high risk or hazardous. While retinol has a long list of benefits associated with it, today's clean- and safety-conscious shoppers want a suitable replacement for it in their anti-acne and anti-aging skincare regimens.
Retinol Alternative: Rambutan Extract
Rambutan extract, derived from the leaves of the plant, acts as a natural alternative to retinol. It supports natural collagen synthesis and elastic fiber networks. It assists with lowering a master negative regulator of collagen homeostasis, thus contributing to skin elasticity and reducing the appearance of wrinkles.
This ingredient story is featured in our Rambutan Retinol Alternative Serum product concept, released in June of 2020, through the active ingredient NEPHORIA™.
Retinol Alternative: Bakuchiol
Bakuchiol, an antioxidant found in the seeds and leaves of the psoralea corylifolia (Babchi) plant, is another viable retinol alternative. Multiple studies have shown it to be a natural replacement for retinol, and is clinically proven to reduce dryness, fine lines and wrinkles, as well as improve skin tone, elasticity, firmness, and brightness.
Bakuchiol – pronounced buh-koo-chee-awl – is photochemically stable, which means that it can be worn during the day. It also has anti-inflammatory and antibacterial properties, which makes it especially well-suited for acne-prone skin.
EWG gives this plant-derived ingredient its lowest score of 1, which means that it's very low on their hazard scale, even with limited information available.
Bakuchiol has established itself as an affordable retinol alternative in the mass and prestige space, and is widely available in serums and other treatments at a variety of price points.

Skincare Products Featuring Bakuchiol, Left to Right: Omorovicza Miracle Facial Oil, BYBI Bakuchiol Booster, Avalea Phyto Radiance Concentrate, Biossance Squalane + Phyto-Retinol Serum, Paula's Choice 0.3% Retinol + 2% Bakuchiol Treatment, Acure Radically Rejuvenating Dual Phase Bakuchiol Serum
To learn more about how to effectively feature natural active ingredients in your next skincare serum, oil, or lotion product, please contact our Sales Team.