Gone are the days when a Hallmark card and overpriced floral bouquet were expected to celebrate one of America's most commercialized events: Valentine's Day. Today's shoppers focus on experiences and lifestyle products to treat themselves and their loved ones, creating tremendous opportunity around the holiday for skincare and bath care products.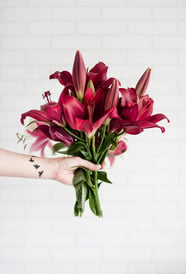 US consumers spent $19.6 billion on Valentine's Day gifts in 2018. $12.1 billion was spent on gifts for significant others and spouses, which means that the other $7.5 billion were spread between gifts for friends, coworkers, teachers, classmates, and of course, self-gifting.¹
42% of consumers give "gifts of experience," which are a product or service that they can interact and engage with. Bath soaks, natural body lotions, fragranced bar soaps and other prestige personal care items fall into this experiential category.²
In 2018, beauty brands tapped into the holiday with love-themed gifts and cosmetic launches, focusing on exclusive collectibles and limited edition products that make sure that individuals don't feel like they're missing out on anything by not having a partner to exchange gifts with.³
We look ahead at the opportunity in self-gifting for the holiday, as well as product and packaging trends for 2019 and 2020.
Treat Yourself: The Rise of the Single Adult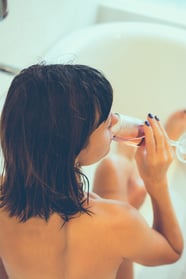 The number of single adults in the US is growing, and Mintel advises brands to keep this in mind when developing new products. This category includes single young professionals who can afford a solo lifestyle, as well as middle-aged divorcees, and the elderly, all of whom are more empowered than ever before with increased connectivity and resources to live the life that they choose without compromises. According to the Organization for Economic Co-operation and Development, single households will become the norm, not the exception, by 2030, in many developed countries.⁴
In the US, 51% of single consumers are more likely to try something new, and 43% are more prone to impromptu buying than their coupled up counterparts. In China, 52% of single consumers aged 20-24 agree that premium products give them a confidence boost. This is a growing demographic who have the interest and disposable income to focus on themselves, and spend their hard earned cash on experiential prestige products.⁵
Product & Packaging Trends: 2019

Tropical Romance
This year, don't expect to see red roses or pink carnations on new product launches. Exotic flora and leafy foliage from the jungle bring a sensual, energetic mood to the holiday. Giant floral elements interact with fonts on pack, and nail wraps get botanical inspiration. Bright floral hues saturate the cosmetic space in an unexpected way.
Spiritual Love
The spiritual world has crossed wires with the beauty space for a while now, and this themed holiday is the perfect time to embrace a more free-spirited approach to love. The theme is inspired by mindfulness and a bohemian lifestyle, taking cues from meditation, crystals, incense, and ritualistic beauty.
First Love
For a playful, more typical spin on the holiday, first love focuses on a sweet color palette inspired by sugary treats. Packaging is fun and food inspired, perfect for sharing the experience on social media.⁶
Product & Packaging Trends: 2020
Romantic Escape
Rustic colorways and natural themes resonate throughout the beauty and fashion spaces over the next two years, and a romantic interlude at an idyllic estate is the inspiration for this Valentine's Day 2020 theme. Botanical ingredient stories, scented soaps, neutral color palettes, and organic indicators transport shoppers to a more relaxed space.
All the Senses
Sensual experiences go beyond Victoria's Secret lace with mood-enhancing colors and tactile textures. Romance and intimacy are important themes here, with a focus on wellness, relaxation, and a little bit of fun.
Love is Love
Love-themed protests are big in the news around the world, a this theme features products that are designed to shock and surprise, but with personality. Fonts are big, colors are bright, and simplicity lets the real message shine.⁷
Want to learn more about incorporating these trends into new product launches for the next big consumer holiday? Contact our Sales Team.
¹https://www.wgsn.com/blogs/valentines-day-compete-experience-driven-economy/ ²,³WGSN: Beauty Gifting – Valentine's Day 2018 ⁴,⁵CEW Event: 2/5/19, State of the Beauty Industry Report 2018/2019 ⁶WGSN: Valentine's Day 2019: Product & Packaging Update ⁷WGSN: Valentine's Day 2020: Product & Packaging Update