It's the holiday season and we like to spread holiday cheer whenever we can, from decorating our reception area to celebrating our employees during our annual Christmas party to the occasional Ugly Sweater party or two. But, one of our favorite ways to celebrate the upcoming holiday and give back to our Twincraft families is with our annual "Sunday with Mrs. Claus" event.
The North Pole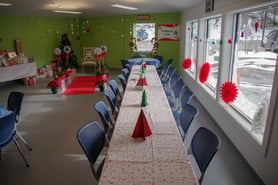 Thanks to a group of hardworking volunteer elves at Twincraft, our Winooski, Vermont facilities magically transformed into the North Pole for Mrs. Claus' arrival. Our newly renovated break room was a holiday sight to be seen, adorned with snowflakes, lights, candy canes and other festive decorations galore. To welcome Mrs. Claus in style, our elves constructed colorful rows of over sized lollipops leading up to large, comfortable chair and a table piled high with gifts for each child. The kitchen counter tops overflowed with delicious snacks and treats, and our popular "reindeer stop" area was prepped for visitors to fill goody bags with snowflake soap and magic reindeer food.
Festive Food & Fun
As families arrived for the event, our volunteers greeted them with waves and smiles and welcomed to the North Pole. While waiting for Mrs. Claus, guests indulged in an array of snacks in Mrs. Claus' Kitchen, from sandwiches and fruits and vegetables to cookies and other sweets. In our Elf Breakroom, families decorated wooden ornaments to hang on their own Christmas tree and colored one of our many Christmas and winter themed coloring pages. At our North Pole Post Office, children carefully wrote letters to Santa with their last-minute gift wishes and placed them in our special mailbox for expedited delivery to Santa's workshop. Adults and children alike were delighted to visit our Toymaker Workshop and have their faces painted with reindeer, penguins, snowmen, and other holiday designs.

Mrs. Claus Meet-and-Greet
The highlight of the event, however, was the Mrs. Claus Meet-and-Greet. Portrayed by a member of our administrative team, VP of Leadership and Organizational Development Michele Asch, Mrs. Claus arrived and greeted all of the guests as children lined up to anxiously wait for their turn. One by one, each child sat with Mrs. Claus and spoke with her about their Christmas wishes, reassuring her they had been well-behaved during the year. Thanks to our group of elves who diligently shopped for toys prior to the event, each child received a hand-selected gift to take home after meeting with Mrs. Claus.
We're proud to be a thriving, custom contract manufacturer in Vermont but we're equally as proud to support our local communities, both inside and outside the Twincraft walls, from our CARES donations and Thrives initiatives to our volunteer community days. This annual event is truly special to us and just another special way of saying "thank-you" to our employees and their families for their hard work and dedication all year long.
Thanks to everyone who attended and to all of our "elves" who go above and beyond to shop for toys, brainstorm fun activities, and decorate our facilities to provide a magical experience for all who attend. We couldn't do it without you, and we look forward to hosting the event again next year!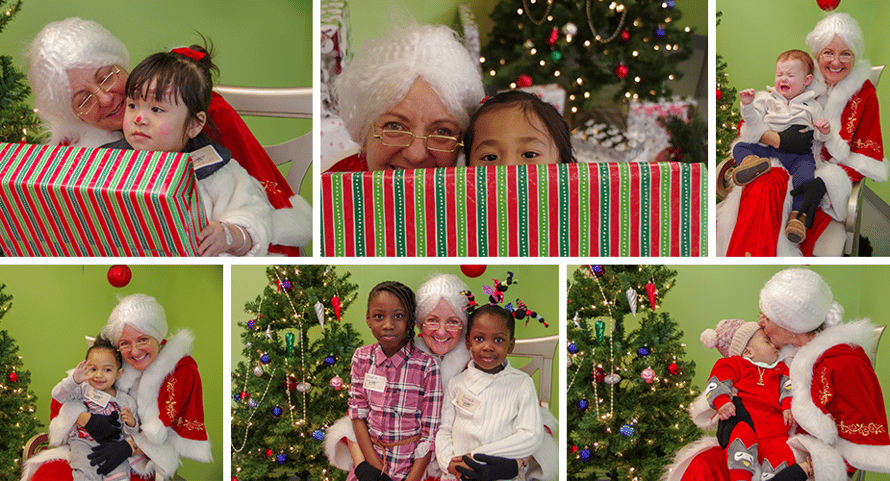 View more photos from the event here.
Photo credit: Stephen Mease Photography