Fall ushers in colder temperatures, shorter days, chapped skin, dry air, and the start of flu season. It is easy for consumers to focus on the negative experiences that come with a seasonal shift, but as marketers and product developers, we believe this time creates an opportunity to combat the more depressing aspects of our transition into the winter months.
Brands can target this time and work with our sales team to develop products that capture seasonal trends, including a whole lot of self-care, a cozy and relaxing home, and holiday-inspired ingredient inspiration.
Self-Care
Looking forward to 2019, the trend of self-care will be stronger than ever. As a theme, it can be interpreted in many different ways (trend abusers are taking advantage of the movement by turning every "Treat Yo Self" moment into a self-care one, disregarding practical necessities such as budgets or credit scores), but at its heart, self-care means establishing intention to help reduce stress and focus on health and positivity. This can be done by eating a nutritious salad instead of a fast food sandwich, drawing a bath and filling it with a calming bath soak, or unplugging from social media for the evening.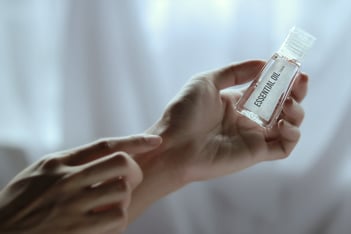 A significant portion of these seasonal downsides can be solved with a little extra, skincare-specific self-care. Long nights spent indoors can be made better with a hydrating or warming face mask. Trade lighter moisturizers for heavier formulas that are better suited to protect delicate skin from cold winds and dry heat. Utilize the relaxing effects of essential oils and aromatherpay. Hand cream to combat cracked fingers starts to show up on desks in every office, so create a nourishing hand cream, free of PEGs, parabens, and ethoxylates. The opportunities for embracing self-care and fighting the elements are endless.
A Cozy & Relaxing Home
More Americans are staying in than ever before, with Millennials leading the charge, staying at home on the weekends, entertaining without leaving the house, and eschewing traditional social scenes to focus on the aforementioned self-care, relationships, and sleep.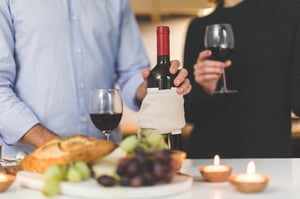 According to Mintel, 28% of Younger Millennials (aged 24 – 31) drink at home because they believe it takes too much effort to go out (only 15% of Baby Boomers share this sentiment). Drinking a bottle of wine with your roommate in the comfort of your own home allows you to save money as well as multi-task and multi-mask, and Millennials are looking for products and activities that support this trend.
Additionally, two home-related trends have come out of Scandinavia in recent years: hygge and lagom. Scandinavians have to handle extreme winters with just a few hours of daylight a day and temperature lows that would give even Twincraft employees pause (we're Vermonters, so we're used to chilly weather), so they're considered experts in developing products and experiences to combat the cold.
Hygge is the idea of creating a warm atmosphere and enjoying the good things in life with good people. It embodies the way that Danes have decorated their homes, dined, and relaxed and socialized for generations. The term has trended worldwide for the last couple of years, encouraging a new group of people to find warmth and comfort in upscale candles and premium bath products.
Lagom is hygge's Swedish counterpart, and in the last year, we've seen marketers move away from hygge and look for an alternative that feels fresh while still embodying that Scandinavian warmth and spirit. Lagom is a Swedish word that means "just the right amount," and fits perfectly with the macro trend of self-care, implying moderation and balance. Balance is a crucial component of any skincare regimen, and this language can be lent to a variety of oil-reducing and hydrating products, such as facial oils, clay cleansers, and creamy masks.
Seasonal Ingredients
For many people, the highlights of cold months are holiday celebrations and all of the gustatory delights that they bring. A piece of oven-fresh pie or mug of spiced cider warms you from the inside out, but overindulging in seasonal treats isn't always good for the skin or waistline. To enjoy the bounty of seasonal ingredients without ingesting too many calories, incorporate some of fall and winter's hero ingredients into product marketing stories:

Pumpkin: Pumpkin has reached peak saturation in the last few years, appearing alongside the word "spice" in every conceivable way. This highly effective natural ingredient should not be relegated alone to café items, though, as it's a great exfoliant that leaves users with glowing skin. Pumpkin is a natural source of alpha hydroxyl acids (AHAs), which help to remove dead skin cells, increase cell turnover, brighten the skin, and minimize pigmentation. It is also a powerful source of vitamin C, which helps fight sun damage and free radicals, and beta-carotene, a vitamin A derivative that helps fight many signs of aging.
Apple: Apples can be incorporated into skincare in many different formats, as they're nutrient powerhouses featuring vitamin C, copper, and vitamin A. Skincare trends have taken inspiration from food and wellness trends and focused on the power of apple cider vinegar (ACV), which is made by fermented extracted apple juice. ACV is an effective cleanser and exfoliant with anti-inflammatory properties that help calm redness and fight acne.
Cranberry: Cranberry may be a divisive addition to the holiday table (from the jar or made from scratch?), but it's a rich source of tocotrienols and polyphenols, making it highly effective in anti-aging products and products that fight environmental aggressors, like pollution.
Carrot: Carrots are often neglected in a seasonal spread, but they should be featured in skincare more often. Carrot seed oil is used in skincare to calm and nourish the skin, improve skin tone and elasticity, and support overall skin health.made or canned - which side are you on?), but it's a rich source of tocotrienols and polyphenols, making it highly effective in anti-aging products and products that fight environmental aggressors, like pollution.
Want to learn more about how to incorporate seasonal trends into a future product for your brand?
Sources: http://www.mintel.com/press-centre/food-and-drink/the-stay-at-home-generation-28-of-younger-millennials-drink-at-home-because-it-takes-too-much-effort-to-go-out | https://www.visitdenmark.co.uk/en-gb/denmark-hygge