Clay masks aren't new to the skincare market - they've been around for centuries as a natural remedy for all sorts of skin ailments. In recent years, the industry has seen a boom in the variety of these products at a range of price points. While this new diversity and availability means that more customers are able to care for their skin with a clay mask treatment than ever before, it can be confusing to understand which clay is best for each skin type, and how it should be used. It's important that buyers know exactly which kinds of masks suit their current skincare needs.
Clay is a natural detoxifier, sourced straight from the earth. Each clay type has different properties that relate to its mineral composition and where it's from, and a solid understanding of different types of clay helps users maximize a product's benefits. Read on for an overview of some of Twincraft's favorite clay types.
Types of Clay for Masking
Bentonite clay, which is the primary clay in Twincraft's innovative cleansing clay mask bar, is often used in treatments that target acne and eczema. It easily absorbs sebum that can cause congestion and clarity issues, and it has electric properties, so when it is mixed with water, it acts as a magnet to suck toxins out of pores. It helps to reduce swelling from excessive sodium in the face, and tightens the skin for an immediate smoothing effect.
French green clay is, as the name suggests, found in France, and its green hue comes from its composition of decomposed plant material and iron oxide. Known for its exfoliating and pore-tightening abilities, French green clay is highly absorbent, so it soaks up excess oil and draws blood towards the surface of your skin to boost circulation.
Kaolin clay has traditionally been used in caring and nourishing a variety of skin types, and comes in its own array of colors - red, white, yellow and pink are the most popular. Red kaolin clay has the highest absorbing capability, and works well on oily skin. White kaolin clay is very gentle, and is well suited for dry, sensitive skin. Yellow clay is gentle like white, but is slightly more absorbent and exfoliating. It can enhance circulation in the face, so it is often found in brightening masks. Finally, pink kaolin clay is actually a mixture of red and white, striking the right mix of detoxification and exfoliation without stressing out sensitive skin.
Rhassoul clay is a Moroccan clay and because of its strong mineral makeup, it is highly beneficial for both skin and hair. Most toxins in the skin are positively charged, and the negative charge of rhassoul clay make it ideal for whisking sebum and dirt away. It promotes elasticity and texture improvement, doesn't over-dry skin, and is gentle enough for everyday use.
Slathering on a clay mask and letting it dry completely can actually do more harm than good. When a clay mask is damp, the skin absorbs all that it has to offer. When the drying phase begins, blood flow is stimulated as the mask cools and tightens. When it becomes completely dry, though, is when the clay starts to draw precious moisture away from the skin. This can cause unintended irritation and dehydration. So, stay close to a sink during your next masking session. When the mask starts to transition from slightly sticky to dry is the perfect time to rinse if off and reap the most benefits from your clay mask.
Twincraft Innovation: Creamy Clay Mask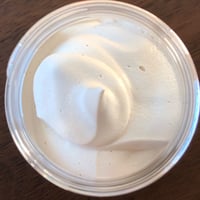 While clay masks are a classic skincare product, we felt that there was room for innovation given its accessibility, high level of efficacy, and the classic painpoints mentioned above. For our Creamy Clay Mask, we harnessed the cleansing and detoxifying capabilities of clay, but formulated the product as a hydrating emulsion that won't dry down.
By creating a mask that stays hydrated during the masking process, it means that the user avoids any drying effects that can come with leaving on a traditional clay mask for too long.
Want to learn more about clay and its benefits in bars, masks, and skincare treatments? Contact us here at Twincraft Skincare. We work with these materials on a daily basis, and are always developing new innovations to incorporate these and other natural skin treatments into new formats for our business partners.