Hair grooming and removal routines vary greatly within and across different consumer demographics, and the COVID-19 pandemic has contributed to an already sluggish market's slow sales. With fewer individuals reaching for a razor on a regular basis, brands have the opportunity to explore new ingredient technology that can help users stay hair-free with less maintenance.

As we reported in our 2019 Trends in Grooming, Shaving and Hair Removal blog, the hair removal market is expected to remain flat through 2023, and many of the lifestyle impacts of the COVID-19 pandemic are most likely going to hurt an already suffering category.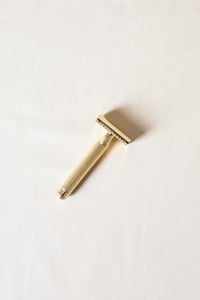 Mintel surmises that with so many Americans practicing social distancing, working from home, avoiding public places, and canceling vacations, consumers are taking an even more relaxed than usual approach to their grooming routines. It's predicted that the market will take a short-term hit this year, and typical hair removal behaviors will shift back into place once our routines normalize.

We know that self care has been a major trend throughout the COVID-19 pandemic, with many Americans embracing at-home wellness and recreating spa-like procedures and experiences. Treatment-oriented hair grooming solutions may be more approachable and have a sense of novelty for those who aren't inclined to get back to a regular shaving regimen, and the availability of ancillary hair control products is growing.

In the past, body hair maintenance has largely been limited to different methods of hair removal. At-home products such as Nair and waxing strips were an option for those who wanted to avoid razors, and only IPL (Intense Pulsed Light) lasers went so far as to address the real root of the problem that hair removal solves: hair follicles.

Today, new ingredients are available to our formulators allow us to develop products that can actually slow down hair growth, reduce the need for shaving or waxing, and minimize the irritation, ingrown hairs, and other negative side effects that come along with frequent hair removal on the body or face.
Active Ingredients to Slow the Growth of Hair:
Capislow™
INCI: Aqua (and) Butylene Glycol (and) Glycerin (and) Larrea Divaricata Extract (and) Lecithin
Capislow™, a liposome entrapping extract of Larrea divaricata, moderates regrowth of unwanted body hair by slowing down cell growth rate. It also has an anti-inflammatory effect that can help reduce the appearance of razor bumps or ingrown hairs. It can be used in depilatory products, deodorants, shaving products and other treatment for excessive pilosity.

IBR-Hairdorm™
INCI: Narcissus Tazetta Bulb Extract
IBR-Hairdorm™ is a natural solution to keep your body hair-free for a longer time by slowing down hair growth. It provides a pain-free complementary solution to your hair removal routine, such as shaving. It also helps reduce hair density & delays leg hair regrowth, and it can also be used to slow down beard growth.

The product development opportunities for these active ingredient stories are extensive, and they can be used in products targeting both men's and women's hair removal on the face and body.

Twincraft Skincare's Product Innovation Team featured Capislow™ in our Slow Grow Moisturizer, a body treatment that helps to prolong time needed between shaving or spa treatments.
Slow Grow Moisturizer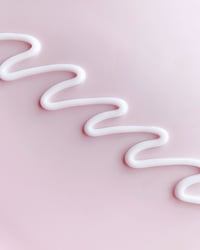 Keep skin soft and smooth while extending time between hair removal sessions with this Slow Grow Moisturizer
Featured Ingredients:
Capislow™ PH moderates regrowth of unwanted body hair, slows down cell growth rate and has an anti-inflammatory effect
Chamomile and green tea extract calm and soothe skin after shaving
Natural vanilla patchouli fragrance
This product is 96% naturally derived, vegan and free from parabens, PEGs, sulfates, and silicones. To use, apply to clean, dry skin to extend time between shaving. With frequent (twice a day) and consistent use, hair growth will slow in areas where applied.
To discuss using one of these active ingredients in a future product development project, please contact the Twincraft Sales team.