Does your brand's skincare spark joy? If not, shoppers may want to let it go. Minimalism and conscious consumerism are trending, which means that many shoppers want to use fewer, more effective products.
The Minimalist Movement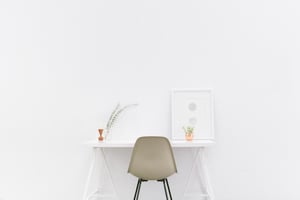 When thinking about minimalism as a movement, themes in architecture or art may be more prevalent than those in personal care. A minimalist, zen-like approach to design focuses on the intersection of simplicity, elegance, and utility, staying away from ostentation and anything that is unnecessary or frivolous.¹
In practice, minimalism is a philosophy that focuses on one idea: do more with less. This message resonates with today's conscious consumer who is increasingly more aware of the impact that their shopping choices have on their health and the planet.
The Marie Kondo Effect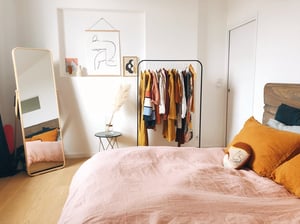 No one in modern popular culture has done what Marie Kondo has for the minimalist movement. Kondo, an expert organizer hailing from Japan, founded the "KonMari" method, which only allows those who practice her method to keep items that "spark joy."
From her website, she explains that her team's goal is to "help more people live a life that sparks joy, and [they] are committed to offering the simplest, most effective tools and services to help get you there."²
Kondo's movement started to generate buzz in the United States when her books were translated into English, allowing readers to take an illustrated crash course in the art of tidying up. The Life-Changing Magic of Tidying Up is a #1 New York Times bestseller, and her Netflix series Tidying Up with Marie Kondo helped her to reach an even broader audience. When the show was released on the popular streaming platform, donation facilities such as Goodwill noticed an immediate uptick in people donating items after being inspired by Kondo to purge years' worth of goods from their closets and garages.³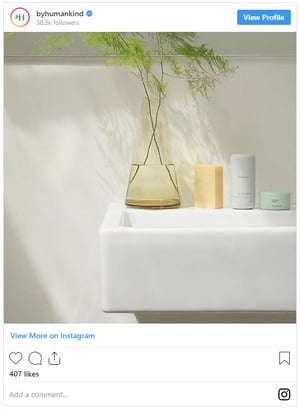 Her method focuses on sorting through specific categories of objects – clothes, books, papers, komono (miscellaneous items), and sentimental items. While skincare isn't listed on her focused list, it is easy for many shoppers to apply her philosophy to a crowded shelf of serums and moisturizers products, and many product junkies have since shared their reduced, or at the very least, organized stashes on Instagram.
Mintel projects that KonMari and other organizational movements will have implications on how consumers shop and engage with brands, as shoppers move to make smarter choices and invest in higher quality investment pieces.⁴
We already see the effects of this minimalistic movement in the cosmetic and skincare space, as cosmetic sales declined in 2019 and more women are spending their money on multi-functional skincare items with strong efficacy claims. Setting sprays, lip balm, and tinted moisturisers are the only type of cosmetics with growing sales numbers in the last year. If shoppers want to focus on products that spark joy, they will choose skincare options with more than one purpose, visible results and aesthetically pleasing packaging.⁶
Shop Your Stash Challenge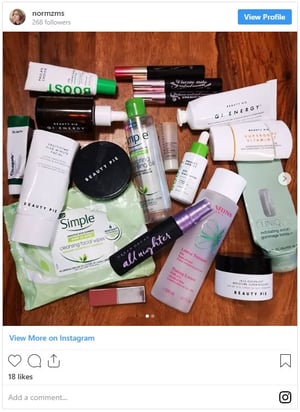 If the KonMarie movement is all about reducing the items in your home to focus solely on the ones that bring you joy, then the Shop Your Stash movement is about making the most out of the purchases that you've already made, and planning to be more conscious about future shopping decisions.
The Shop Your Stash challenge gained traction on social media through the /r/MakeupRehab subreddit and was pushed to a larger audience by the Estée Laundry beauty industry watchdog Instagram account. Concerned beauty influencers are increasingly calling out wasteful practices in the industry, encouraging brands to reduce excessive packaging in PR packages and ecommerce deliveries. They're also trying to put a stop to a culture of "must have" product launches, as well as promotional language that focuses on scarcity and the fear of not purchasing a trending item before it sells out.⁵
Shoppers are encouraged to share their "empties" on social media to be a part of this movement. While this practice encourages users to minimize waste, it also gives viability to claims and helps build the reputation of a skincare product. With so many skincare products on the market today, the fact that a person would finish a moisturizer or a serum down to the last drop is a testament to its ability to satisfy the consumers' needs and live up to its efficacy claims.
Consumers are also more educated today than ever before about the lifespan of their favorite skincare products. By shopping their own existing stores of skincare items, they can use a product up before it expires or when volatile ingredients, such as vitamin C, become less effective.
The overarching theme of this movement is that many shoppers are focused on using up the skincare products that they've already purchased, are less swayed by product releases and the promise of newness, and are avoiding brands that promote mindless consumption purely for the thrill of it.
K-Beauty Returns to Basics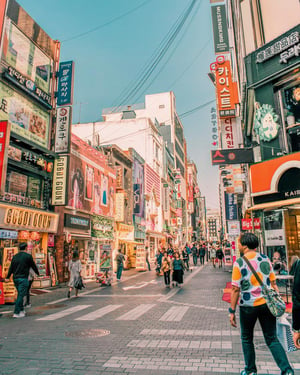 Over the last five years, K-Beauty has heavily influenced western skincare trends with its focus on elaborate skincare regimens with many different steps. However, K-Beauty is now trending in the opposite direction, and more South Korean shoppers are embracing minimalism and rejecting the expectation that they need to have a 7-step or 10-step product regimen.
Mintel reports that shopping trends among younger shoppers in South Korea show them buying small, portable, easy-to-use products at reasonable prices, rather than purchasing many, higher end items at once.
One of the reasons for this trend is the rise of the Honjok tribe. A Honjok is someone who prefers a solo lifestyle, opting to eat, work, shop, travel, and enjoy leisure activities alone. While the number of single adult households is rising worldwide, the Honjok lifestyle is more complex than just opting to live without a roommate; it signifies a mindset shift where many South Koreans find that it is better to enjoy life alone than to be stressed out by other people.⁷
This growing group of Honjok-identifying individuals creates new opportunities for brands to cater to minimalists and develop products that align with their preference for simple, small, and convenient products.
An example of this trend in practice is the launch of Laneige's Cream Skin Refiner. The prestige brand describes it as a multi-tasking skincare product, featuring the benefits of a highly moisturizing toner combined with the convenience of a cream format that transforms from a highly viscous lotion to a watery texture. It packs the many components of a traditional multi-step K-Beauty regimen into one product with the same results.
Another example of this low-maintenance approach to skincare is known as "skip care," which is when skincare users skin routine steps in their morning or night ritual. While consumers want to use fewer products, it gives brands the opportunity to provide more education around the purpose of specific products and help users make the right decisions for them, depending on how active or passive they want their skincare routine to be.⁸
Simplifying Skincare with Twincraft's Product Concepts
As a contract manufacturer for bar soap and skincare products, we can identify this trend through the conversations that we have with our customers, but we also see it in the rise of simple, multifunctional product development projects. This is especially true in the bar soap space, as an increasing number of our customers want a cleansing bar product that can be used as a 3-in-1 product: a shampoo bar, a cleansing body bar, and a shave bar.
This type of solid and sustainable bar is easy to develop, and each brand that we work with has its own custom combination of ingredients and soap base that they'd like to use to achieve desired claims and standards, as well as performance characteristics.
To learn more about how our team of formulation experts can help your brand develop products that align with this trend of simplified, focused skincare products, please contact our sales team.
Sources: ¹https://www.ebaycollectiveblog.com/articles/the-history-of-minimalism/ | ²https://konmari.com/ | ³https://www.wsj.com/articles/marie-kondo-persuaded-you-to-jettison-your-junk-thrift-stores-sayenough-11551889124 | ⁴https://www.mintel.com/blog/household-market-news/kondo-effect-is-the-latest-example-of-mainstream-minimalist | ⁵https://www.greenmatters.com/p/how-to-shop-your-stash | ⁶https://www.voguebusiness.com/beauty/is-us-beauty-boom-over-estee-lauder-loreal | ⁷,⁸https://www.mintel.com/blog/beauty-market-news/k-beauty-goes-back-to-basics