Different forms of marine ingredients have been used in hair and skin care for their inherent moisturizing, healing and strengthening properties since ancient times. Recent ingredient trends continue to focus on recognizable, natural raw material stories in recent years, putting algae and other marine-based ingredients in the perfect position to be a reliable story for brands to tell through their products.

Marine-Focused Skincare, Left to Right: La Mer The Moisturizing Soft Cream, The Seaweed Bath Co Body Wash, Dr Dennis Gross Hyaluronic Marine Oil-Free Moisture Cushion, True Botanicals Pure Radiance Oil, Mario Badescu Seaweed Night Cream, Bobbi Brown Remedies Calming Algae Complex
Algae in Skincare
Many skincare brands have used marine ingredients as their featured ingredients for years, but consumers may not understand the specificities about algae and the benefits that the many different varieties of algae can bring to a skincare product or bar soap.
What is Algae?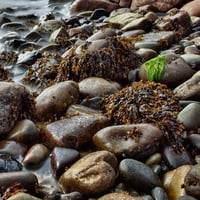 Algae (singular alga) is the name for a large and diverse group of photosynthetic eukatryotic organisms. Algae have many different types of lifecycles and can range in size from microscopic species to giant kelp that are hundreds of feet in length.¹
Most algae are aquatic and autotrophic, and their cells have features that are not found in plants or animals. In their natural environment, they are oxygen producers and serve as food for most other aquatic life forms.
In the early 1800s, scientists started to classify algae into distinct categories based on color, such as red, brown and green. Each class of algae shares a common set of pigment types that sets it apart from other groups.² Today, this family includes more than 20,000 different known species.³
Algae in Skincare
Algae are nourishing additions to many skincare formulations, and they can also function as natural thickening agents and water-binding agents.
Certain forms of algae, such as carrageenan or Irish Moss, are rich in proteins, sugars, Vitamins B1 and A, iron, sodium, calcium, copper, magnesium, sodium and phosphorous. These are all beneficial for skin health and healing and some have emollient and soothing properties, as well.
Algae are antioxidants, which is possibly its most valuable characteristic in skincare. These organisms help protect the skin from most signs of aging as well as pollution.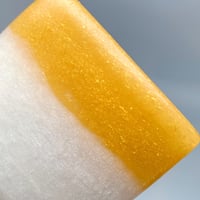 Agar is derived from algae and can actually be used to create glitter-like film technology that is edible and biodegradable. The Twincraft PIT Crew featured agar-derived edible glitter in its Lux Bar program.
The opportunities to use different forms of algae in bar soap and skincare are endless. Our Innovation Team used kelp and brown algae too add nourishing benefits, natural exfoliation, as well as unique visual aesthetics to our Oceanic Algae 2-in-1 Bar.
To learn more about the potential in developing skincare and bar soap products featuring algae in different forms, please contact our Sales Team.
Sources: ¹,² https://www.britannica.com/science/algae | ³,⁴,https://www.paulaschoice.com/ingredient-dictionary/antioxidants/algae.html