Every summer, industry professionals flock from near and far to attend Cosmoprof North America in Las Vegas, the leading B2B exhibition within the beauty sector. This highly anticipated and internationally recognized trade show garners expertise from every arena in the personal care space, serving as a hotbed for emerging trends and breakthrough technologies, with opportunities for growth and collaboration aplenty. Taking part in an event of this magnitude and influence offers a unique chance for the Twincraft team to get some valuable face-time with our brand partners and prospective customers, while showcasing our latest concepts and collections. What would normally be a bustling event, packed to the brim with vendors and attendees alike, looked a bit different this time around after a cautious pivot from post-lockdown living. Like many, we decided to opt out of presenting this year in favor of walking the expo instead. Despite the notable decline in attendance, there was certainly no shortage of inspiration to be found on the show floor.
By nature, the beauty industry exists as an ever-evolving category that constantly reinvents itself in response to fluctuations in culture and consumerism. If skincare is a sign of the times, the themes on display at Cosmoprof 2021 highlighted an overwhelming demand for supportive and sustainable products that take into account our varying needs as people, while factoring in the footprint left on our planet in the process.
The Green Scene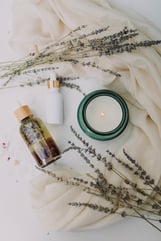 The push for cleaner products has been growing steadily without any sign of slowing down, as shoppers become more informed of the potential health detriments regarding certain topical ingredients in their beloved regimens. Due to a lack of industry regulation surrounding claims like "non-toxic" and "natural," the onus is placed on individual brands to scrutinize their product decks and make swaps as necessary. Discover Green is a section at Cosmoprof dedicated to those companies enforcing more stringent standards and advocating for widespread ingredient transparency. The demand for safer skincare seemed to gain more traction throughout the pandemic, as concerns over physical wellbeing took center stage.
CBD is Here to Stay
When CBD made its market debut it was unclear whether or not this novel ingredient would live up to the hype. The cannabis derivative had appeared effective in the treatment of pain and inflammation when administered internally, but evidence to support its application in a skincare product was relatively unfounded. Since the advent of CBD, there's been a surge of research that seems to back the boldest of claims. The potent anti-inflammatory effect of this ingredient lends itself to a host of skin benefits, including less reactivity and increased soothing effects in sensitive types. Those struggling with acne may experience improvement in breakouts due to sebum-reducing action, while products geared toward aging can utilize the antioxidant power to prevent environmental damage. With its ability to target a multitude of skincare woes all at once, it's safe to say that CBD has established itself as a key player in prestige product formulation.
Reduce, Reuse, Recycle
Among the major focal points of this year's convention was the industry's position in the face of global climate change. Historically, mainstream manufacturing of makeup, skin and personal care products has been largely unchallenged with respect to waste contribution and best practices. But as we bear witness to the glaring effects of our current environmental crisis, both consumers and company stakeholders are seeking out sustainable alternatives in this new era of better beauty.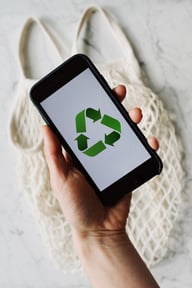 These days, innovation is at an all-time high when it comes to the selection of eco-friendly packaging options hitting the market. In lieu of virgin plastic, we're seeing an uptick in PCR, ocean waste plastic, easier-to-recycle materials like aluminum, paper, and glass, and biodegradable vessels made from organic sources like seaweed, mushrooms and sugarcane. Other exciting themes include the use of repurposed ingredients from food waste in product formulas and the rise in brand partnerships with programs like TerraCycle, that aim to take the guesswork out of garbage disposal. Comparatively, it seems that single use items like sheet masks, treatment pads, and wipes may soon become a thing of the past as brands strive to achieve a more circular approach to their production models.
All About the Barrier
Skincare has come a long way from the days of alcohol-based toners, grating scrubs and drying clay masks that do little more than deplete our faces of the very stuff that keeps it healthy. As the largest organ of the body, our skin has an equally sizable job of fending off any foreign pathogens or pollutants we might come in contact with, but in order to do that it has to remain intact. Our barriers have built-in defenses that can be further bolstered by products designed to preserve the microbiome, support natural sloughing of skin cells, and regulate the delicate balance of water and oil that's naturally present. The need for symbiotic skincare that works smarter and not harsher is all the more essential during this time of extreme hygiene hyper-vigilance. While dehydration and sensitivity are among the most common skin concerns, brands have been quick to respond with solutions for more specific complications like "maskne," a neologism for breakouts brought on by the prolonged use of face masks, as well as dryness from chronic hand washing experienced over the last several months. Noteworthy ingredients like zeolite, a volcanic mineral with antibacterial properties, and prebiotic plant sugars called fructooligosaccharides are among the innumerable advancements being made in today's market.
It's clear that some of the most prominent industry trends are mirrored after many of the societal and environmental shifts we've encountered recently. As effects of global warming intensify and pandemic-induced stress takes hold, a beauty ritual can offer some much needed solace during a time when self-care may be more critical than ever. A collective movement towards transparency, sustainability, and products designed to safeguard our skin in the face of so much change has influenced widespread buying habits that hinge on consumer values. At Twincraft, we feel fortunate to work alongside our likeminded brand partners to create innovative, effective and environmentally-conscious product concepts that align with our company ethos.
Let's connect! If you're interested in learning more about these trends and Twincraft's product development strategy, please contact our Sales Team.