The personal care industry is constantly evolving, and we work alongside our customers to keep up with new product claims and standards. We proactively formulate in a trend-driven direction to make sure that we aren't surprised when new guidelines or a fresh industry "no-no list" comes our way by focusing on our core pillars of formulation.
Our Product Standards for Bar Soap, Skincare & Deodorant
Twincraft Skincare is a personal care contract manufacturer, which means that we formulate products that align with the values and ethos of our customers. We've focused on sustainability and made responsible business practices a priority during our many decades in this industry. We've watched the demands of consumers and the marketplace evolve to consider the manufacturing process, ingredients and packaging, and the impact that each of factors has on the environment and the human body.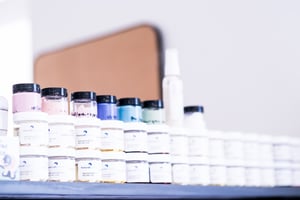 We are often asked about our own formulation requirements, but we are not a brand, we do not manufacturer or sell our own products, and we are solely focused on developing innovative solutions for our business partners. Our experience in the industry, though, shows that we provide the most value for sustainable brands looking to sell products that are ethically and responsibly made in a world-class facility.
Our team is always looking for new technology in both raw materials and packaging opportunities, as well as researching industry trends and evolving personal care standards so that we are prepared to offer premium products to our customers that will resonate in the marketplace and satisfy the demands of today's conscious consumer.
We are flexible in our formulation standards, and the below information provides an overview of the industry and retailer standards that we consider when developing our new product concepts to inspire and guide future business development with our customers.
Twincraft's Core Pillars
Based on market research and industry demand, we formulate without the following ingredients to develop products for our own bar soap and liquid skincare product concept library:
| | | | |
| --- | --- | --- | --- |
| | | | |
| Parabens | PEGs | Sulfates | Silicones |
We also focus on our internal developments being safe, cruelty free, non-GMO, vegan and as close to 100% natural as possible, measured by naturalness standards developed by the Personal Care Products Council.
Personal Care Products Council

The Personal Care Products Council (PCPC) is an organization comprised of more than 600 member companies that represent over 90% of the US Beauty Industry. These members are committed to safety, quality, and innovation within the industry, and focus on four core areas:
Modernizing government policies

Advocating for sound science, wiht a focus on testing and reviewing data

Ensuring global access to information
Maintaining consumer confidence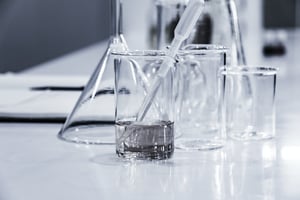 PCPC provides critical support to the personal care industry through a number of efforts and resources, including thier Ingredient Buyers Guide, On-Line INFOBASE, and Voluntary Cosmetic Reporting Program.
This group initiated the Cosmetic Ingredient Review (CIR) program in 1976, with the support of the Food and Drug Administration (FDA) and Consumer Federation of America (CFA), to function as an independent, non-profit scientific body to assess the safety of cosmetic ingredients used in the US.
PCPC also publishes the International Nomenclature Cosmetic Ingredient (INCI) names, which are systemic names that are internationally recognized to identify cosmetic ingredients.
Twincraft Skincare uses PCPC's data and standards to calculate the percentage natural for any of our own bar soap or liquid product concepts since there isn't a recognized certification for natural claims.
Organic Certification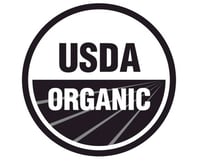 Twincraft Skincare is a certified organic facility, and we undergo regular audits to maintain this standard for our factories. We also certify the organic bar soap and liquids that we manufacture through the Oregon Tilth certification organization.
The U.S. Department of Agriculture (USDA) regulates the term organic as it applies to agricultural products through the National Organic Program (NOP). The Food and Drug Administration (FDA) does not define or regulate the term organic as it applies to cosmetics, body care, or personal care products.
If a cosmetic, body care or personal care product contains or is made up of agricultural ingredients, and can meet the USDA/NOP production, handling, processing, and labeling standards, it may be eligible to be certified under the NOP regulations. The operations which produce the organic agricultural ingredients, handle, and manufacture the final product must be certified by an accredited USDA certifying agent, such as Oregon Tilth.
The demand for products with organic certification still exists within the personal care product space, but it is a shrinking category. Customers are more focused on clean, safe, and natural products with supported efficacy claims, and due to the strict nature of limited organic ingredient options, this means that many shoppers are foregoing organic claims for other certifications, including EWG score, percentage natural, and retailer labels.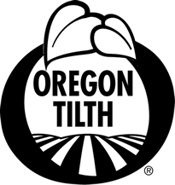 For companies who still want to pursue organic labeling for their bar soap or liquid skincare products, we are able to support the following levels of labeling:
100% Organic - The product contains 100% organically produced ingredients, excluding added water and salt. Any process aids used must be organic. Additional requirements around labeling apply.
Organic - The product contains at least 95% organic ingredients, excluding water and salt. The product must not contain added sulfites, and there are other limitations around added ingredients and labeling requirements.
Made with Organic - The product contains at least 70% organic ingredients, excluding water and salt. There are additional limitations around added ingredients, label requirements, and this type of product may not use the USDA Organic seal.
Less than 70% Organic - The product contains any percentage of organic content, and may contain over 30% non-organically produced agricultural ingredients. The label must identify organic ingredients as "organic" on the ingredient statement, and there are additional limitations around label requirements, including that no USDA Organic or certifying agent seal can be used.
Our regulatory team is available to answer any questions around organic claims that can be made on products that are manufactured at our Vermont facilities.
Environmental Working Group
The Environmental Working Group (EWG) is a non-profit, non-partisan organization dedicated to protecting the environment and human health. It is made up of a team of policy experts, lawyers, scientists, communication experts, and programmers who work to educate and empower consumers to make safer and more informed decisions about the products that they buy and the companies that they support. They do so through reports, online databases, mobile apps, and communications campaigns.
The US government does not require long-term safety studies or pre-market testing for most of the ingredients in available personal care and home care products. The federal law that was designed to ensure that personal care products are safe has remained largely unchanged since 1938, which is when the United States Federal Food, Drug, and Cosmetic Act was passed.
EWG launched their Skin Deep Cosmetics Database to inform consumers about the ingredients in their personal care products, which assigns values to specific ingredients based on their hazard level and the amount of data available for that material. Twincraft Skincare can provide EWG scores to our customers based on available information for each ingredient used in a project.
EWG now offers their own certification through EWG VERIFIED™, which is a label earned by products that meet their strictest standards for health and safety. To receive this label, the company must show that it fully discloses the products' ingredients on their labels or packaging, it does not contain any EWG ingredients of concern, and are made with good manufacturing practices, among other criteria.
Leaping Bunny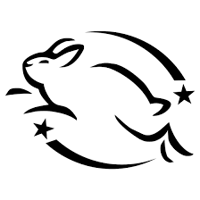 Leaping Bunny is the only internationally recognized symbol that provides assurance to consumers that no new animal test were performed during any point of new product development.
During the approval process, raw material vendors are contacted by the Twincraft Regulatory team or the brand to fill out a signed document stating that the item was not tested on animals past a "cut-off date" assigned by the customer.
Often, brands will add a non-verified claim or symbol that is similar to Leaping Bunny, but we advise applying for the actual logo.
Retailer Standards
Each industry standard is developed to help provide guidance and clarity in a confusing marketplace, and shoppers want ease and convenience when making educated purchasing decisions. Many personal care retailers are focusing on this opportunity to guide their shoppers to make informed decisions based on ingredient transparency and sustainability claims. We partner with customers who sell their products at one or more of these retailers, and proactively consider their standards with each new development project.
Whole Foods Market Premium Body Care
Whole Foods Market is a popular destination for sustainable and health-oriented shoppers, and the corporation frequently updates its Body Care and Premium Body Care standards. These two standards were recently combined under the Premium Body Care label, which is given to products that meet the strictest standards for quality sourcing, environmental impact, results, and safety. Premium Body Care products do not allow synthetic fragrances.
All body care products now sold at Whole Foods Market align with their basic Body Care standards, which bans more common conventional ingredients, including phthalates, microbeads, triclosan, BHT, BHA, aluminum chlorohydrate, and over 100 other raw materials.
FD&C colorants are not allowed for either listings, which is a key consideration for our bar soap customers. We have years of experience in developing to Whole Foods standards, and have a wide range of formulation options that will satisfy their requirements.
Clean at SEPHORA™
Sephora is a destination retailer for premium cosmetics, skincare, body care, haircare, and fragrance, and the store has launched its own clean beauty initiative to help shoppers identify products that are formulated without a specific list of ingredients.
The Clean at SEPHORA™ seal is given to products from brands that sell products that are free from sulfates SLS and SLES, parabens, formaldehydes, formaldehyde-releasing agents, phthalates, mineral oil, retinyl palmitate, oxybenzone, coal tar, hydroquinone, phenoxyethanol, triclosan, and triclocarban. They also must have less than 1% synthetic fragrance.
Their banned ingredient list will change with industry developments, and Sephora plans on adding more brands to their preapproved list.
Target Clean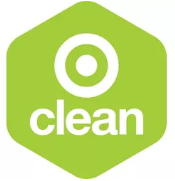 In 2017, Target announced its commitment to driving transparency, proactive chemical management and innovation across all of its owned and national brand consumer products and operations. The mass retailer has rolled out its own standards to help shoppers identify products formulated without a group of commonly avoided chemicals.
The Clean label is available to:
Products formulated without propyl-parabens, butyl-parabens, phthalates, formaldehyde, formaldehyde-donors, nonylphenol ethoxylates (NPEs), Oxybenzone, SLES , retinyl palmitate, hydroquinone, triclosan, triclocarban, BHA or BHT
Deodorants formulated without aluminum
Oral care formulated without artificial sweeteners
In addition to the Clean icon, shoppers can look for other indicators from their Wellness Icon Glossary that call out products that are bio-based, biodegradable, cruelty free, dye-free, GMO-free, non-toxic, and free from added fragrance.
The Credo Clean Standard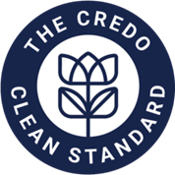 Credo Beauty is a personal care retailer that identifies itself as "the largest Clean Beauty store on the planet," selling products through its own website as well as several brick & mortar locations across the US.
Mintel reports in their Natural and Organic Personal Care Consumer, US, December 2018 report that 3% of natural or organic personal care product shoppers purchased their products from Credo Beauty, making it a significant player in the natural and clean personal care retail space.
All products available at Credo Beauty meet The Credo Clean Standard, which promises that all products are formulated without the ingrients on their Dirty List, they have documentation for ingredient authenticity and proof of claims, and are cruelty-free and not tested on animals.
The Credo Beauty Dirty List includes aluminum powder, animal byproducts, BHA and BHT, chemical sunscreens, cyclic silicones, EDTA, ethanolamines, ethoxylated ingredients, formaldehyde, hydroquinone, methyl cellosolve or 2-methoxyethanol, methylchloroisthiazolinone and methylisothiazonlinone, parabens, petrolatum and paraffin, phthalates, resorcinol, toluene, triclosan and triclocarban.
---
To learn more about these standards and how Twincraft Skincare considers each of them in our new product development process, please contact our Sales team.
These standards were last updated in November of 2020. Each of these organizations and their standards is likely to evolve and change with new information and market demand.