Tea is one of the most widely consumed beverages in the world and can be found in almost 80% of all US households. It is high in antioxidants, anti-inflammatory, and antibacterial, which makes it well suited for consumption as well as for personal care applications.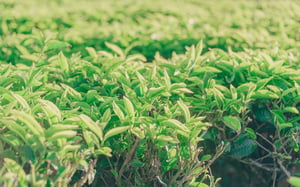 Tea in its many different forms has widespread appeal and is easily recognized by the majority of shoppers, which makes tea varieties strong contenders for hero natural ingredient stories in both bar soap and skincare products.
The rise of K-Beauty and other strong Asian influences have brought teas in to the spotlight, telling traditional wellness stories and safe, efficacious ingredient claims that resonate with today's conscious consumer.
There are several types of tea that are well suited for use in cleansers, washes, scrubs, bar soaps, and masks, including green tea, matcha, white tea, black tea, and rooibos tea.
Green Tea
Research shows that the topical application of green tea leaves or green tea extract has incredible benefits for the skin, due to its high levels of antioxidants and anti-inflammatory and anti-carcinogenic properties.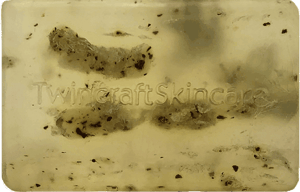 Green tea extract is derived from the leaves of Camellia sinensis and contains catechins (a natural phenol and antioxidant) which make it good for eliminating free radicals and fighting the signs of aging.
Green tea extract is an easy addition to bar soap and skincare formulations, and Twincraft Skincare featured green tea leaves as a visual additive in one of our quarterly bar soap innovations. In the Green Tea Bar Soap, dry green tea leaves are added to soap noodles, which are later mixed and extruded with a translucent base. The result is a unique visual aesthetic that showcases a compelling natural ingredient story.
Matcha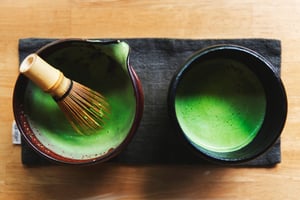 Matcha is a powerful antioxidant concentrate that is made from the microfine powder of ground green tea leaves. Used for over 1,200 years in Asia, matcha has gained mainstream popularity due to its nutritional profile and high caffeine content, and is now a featured beverage ingredient in menus at Starbucks and is the hero ingredient of smaller coffee chains, such as Cha Cha Matcha and MatchaBar.
In skincare, matcha helps to prevent oxidative stress and stimulates microcirculation to detoxify the skin and slow premature aging. Because of its powdered formate, it can be easily added to both bar soap and liquid skincare formulations.
Benchmark Analysis:
Bar Soap and Skincare Products Featuring Tea

White Tea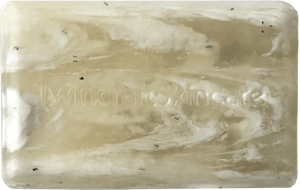 White tea is harvested from the plant when the white tea buds are young, and then dried in such a way to maintain the young plant's high concentration of polyphenols. White tea is reported to have a greater concentration of phenolic compounds than green tea due to its minimal processing. Like green tea, it has excellent antibacterial, anti-inflammatory, and antioxidant properties.
This ingredient is featured in Twincraft's White Tea Bar Soap, which features white tea extract in a wet noodle base, which blends into a subtle swirl pattern whenextruded with a transparent base. It's a clean and calming aesthetic, well suited for a facial cleansing bar.
Black Tea
Like other tea varieties, black tea is high in antioxidants and can help protect the skin from environmental pollutants and stressors. It is rich in caffeine, which helps to tighten, firm, and reduce puffiness in the skin, making it well suited for a targeted eye mask.
Rooibos Tea
Rooibos is a type of red tea, and contains the antioxidant superoxide dismutase, which can help to increase skin cell turnover. It is rich in alpha hydroxyl acids and zinc, which are known to help reduce acne and help with overall skin health and appearance.
To learn more about developing a bar soap or liquid skincare product that harness the power of teas as strong natural ingredient stories, please contact our sales team.
Sources: http://www.teausa.com/14655/tea-fact-sheet | UL Prospector, https://www.ulprospector.com/en/na/PersonalCare/search?k=tea&st=1
---
Update: The Green Tea Bar product concept is no longer an active part of the Twincraft Skincare Product Concept Library. While we do not currently stock samples or have sell sheets available for it, it can still serve as a starting point for your brand's future product development with us. Please contact our Sales Team to learn more about our current capabilities and featured product innovations.