This simple, hydrating gel cleanser serves as a blank canvas, featuring a formula that easily adapts to ingredients to tell a variety of marketing stories for natural skincare brands.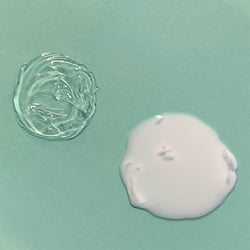 In today's marketplace, shoppers continue to search for gentle, mild cleansers that won't cause tightness or dryness and that feature safe, clean, and effective formulas. They're also looking for cleansers that layer on additional marketing claims – they want brightening, clarifying, mattifying, and other skin-perfecting claims, too.
As a skincare contract manufacturer, we strive to develop products that satisfy a wide variety of our customers' needs, but will also feel and look unique for each brand. This is why we focus on flexible cleanser bases that meet a wide variety of needs and are adaptable enough to fill with preferred marketing ingredients.
Our Gel Cleanser is the perfect example of a cleanser that performs elegantly when stripped down to its most essential ingredients, but also helps deliver powerful active ingredient stories, as it does for our Chemical Peel Mask.
Gel Cleanser
Twincraft Skincare's Gel Cleanser is a gentle wash with a unique transformative quality, changing from a clear gel into a creamy milk-like texture upon contact with the skin.
The cleanser base features sunflower seed, safflower, and jojoba oils, which are rich in vitamins and antioxidants, as well as squalene, which is naturally found in the body. We use a vegetable-derived version of this raw material, and when added to products, it makes them highly moisturizing.
This formula is 98% natural, vegan, and uses non-GMO ingredients. The flexibility in the ingredient list gives it the potential to qualify for 78% organic claims.
This product is designed to be flexible and fast-to-market. Please reach out to our Sales Team to learn more about this and the other formulas in our liquid cleanser library.