Cleansing products don't have to be stripping, and this Foaming Shower Oil is a natural, hydrating addition to any shower routine.
We take foam seriously at Twincraft Skincare, and we are able to formulate our bar soaps and liquid cleansers to maximize their foam potential. A luxurious lather is an expected characteristic in the cleansing products that we manufacture, but that's easier to accomplish with some products over others.
Hydration and emolliency in a cleanser is usually achieved through the addition of natural, plant-based oils, such as coconut oil, sunflower oil, shea butter, and cocoa butter. However, oils usually suppress foam, and our formulation team has to source specific surfactants that can still lather in the presence of oil.
This type of surfactant is featured in one of our new quarterly innovations, our Foaming Shower Oil.
Foaming Shower Oil
Twincraft Skincare's Foaming Shower Oil cleanser concept is an oil and surfactant blend that hydrates the skin while it cleanses, producing a milking foam upon application to wet skin.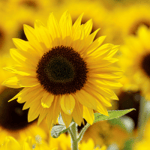 The formula features sunflower seed oil in its base, which is rich in essential fatty acids and vitamin E. This oil can be used in a wide range of emulsions for the face and body, and is a cost effective oil for personal care applications when compared to other oils with similar properties, such as almond and olive oils.
It also includes sweet almond oil, which is high in vitamins A and EW, and calendula oil, which has anti-inflammatory and antibacterial properties.
Traditional Chinese medicine marketing stories are on the rise with today's skincare shoppers, so this formula also includes ginseng, an herb well known for its ability to calm, soothe, and strengthen the body.
To use, apply to hands or washcloth and massage over damp skin to create a gentle, milking foam. Rinse well. Skin will be left clean and hydrated.
This product type is versatile and multifunctional, and can be used as a bath oil or a shaving oil, especially for the legs.
To learn more about this product and our explorations in harnessing the power of foam, please contact our Sales Team.
To help your brand identify opportunities within this space, we've surveyed the current mass retail and prestige skincare markets and compiled a benchmark analysis for foaming shower oil products. Download our Benchmark Analysis now to view products, fill sizes, and retail prices currently on the market.