By 2050, water demand is expected to grow by 55%, and all non-sustenance water usage will be scrutinized. Water is also the first ingredient listed in many personal care products, so how should brands approach formulation with water conservation in mind? The answer lies in nature.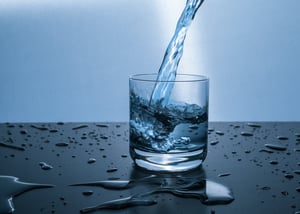 Climate change, rising temperatures, and the demands of a growing population all impact the global water supply. Drought has been a scary reality for residents of southern California and Cape Town, South Africa for the past few years, and while water scarcity seems like a distant problem for most developed countries, reality shows that it's an issue that must be dealt with today and not tomorrow.
Water is a necessary ingredient in most skincare formulations, but brands should rethink the way they approach their product ideation to find alternatives that align with the demands of shoppers looking for sustainable options for personal care.
Bar soap is an obvious solution, as soap base makes up the majority of this solid cleanser format. Mintel also points to another answer: harness plant water.
Plant Water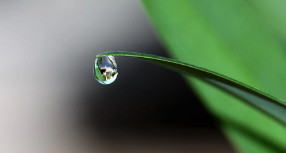 Plant waters are here to stay, boasting nutritional and thirst-quenching claims that plain old H2O can't compete with.
Coconut water, rose water, aloe water, maple water – this list of available plant waters is long and filled with nutrient-rich, easily identifiable flora options. The shelves of Whole Foods have been flooded with plant water stories for several years, and this trend has spilled over into the beauty aisle.
Brands can easily replace water in their INCIs with these vitamin-packed alternatives, telling a story that resonates with their identity and customer base.
Birch Water Essence
To demonstrate the capabilities of the plant water trend, the Twincraft Innovation Engineering team developed a Birch Water Essence, a lightweight serum that harnesses the hydrating power of plant-derived waters to plump and moisturize skin.
Birch water is rich in amino acids, sugar, and minerals, helping skin to retain moisture and balance. It is anti-inflammatory and calming, helping to reduce redness and sensitivity.
Aloe is a humectant, drawing and retaining moisture in the skin. Sodium hyaluronate also helps retain high levels of moisture in the skin. A blend of maple, yellow birch, black spruce, and white pine bark extract adds to the botanical benefits of this hydrating treatment.
To use, apply to clean skin, patting in with fingertips for enhanced absorption. Skincare textures should be applied thin to thick, so layer serums and other treatments accordingly.
This product is vegan, 98% natural, and free from PEGs, parabens, silicones, and sulfates.
Want to learn more about the power of plants and the impact they can have on liquid skincare products?
Mintel: The Future of Soap, Bath, and Shower 2017