Soap is in our DNA at Twincraft Skincare, and we firmly believe that soap can, and should, be included in effective facial cleanser formulas. It has a bad reputation for potentially stripping the skin and adjusting the skin's natural pH, but our team of innovators are experts at developing natural, gentle soap-based cleansers that will convert any soap-phobic user.
However, we do understand that there is market interest and demand for soap-free facial cleansers. This quarter, our Innovation Team developed a gentle Soap-Free Cleanser base to add to our growing library of cleanser bases, and the adaptable formula gives users a luxurious cleansing experience.
Soap-Free Facial Cleanser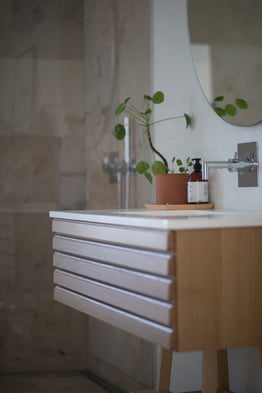 Our natural Soap-Free Facial Cleanser gives users a gentle cleanse, complete with mild foam and a hydrated after feel. It's gum-thickened and highly flexible, allowing for a variety of marketing stories to be layered into its INCI.
For our product concept, aloe is added to the base. Aloe is a natural humectant that helps skin retain its own moisture, providing effective hydration after cleansing.
This product is ideal to market towards users with sensitive or sensitized skin, who may be accustomed to using gentle, soap-free dermatologist recommended cleansing options. Many of those popular drugstore cleansers have INCIs that include PEGs, sulfates, and alcohols, which can be drying and irritating to the skin. Ideal marketing stories for this cleanser should focus on calming the skin, avoiding potential irritants, and minimizing redness.
This cleanser aligns with our four pillars, meaning that it is free of silicones, PEGs, phthalates, and sulfates. It is 99% natural, and vegan. Contact our sales team for an additional list of claims and the complete INCI for this product concept.
To use, apply the Soap-Free Facial Cleanser to damp skin and massage into a gentle foam. Rinse well, and follow with the rest of a skincare regiment, such as a silicone-free moisturizer.