Since the COVID-19 pandemic hit the United States in early March, the most consistent and important piece of advice from health experts has been to wash your hands. All of this attention on hand hygiene has encouraged consumers to consider hand care as the newest iteration of the self care movement.
Early reports on consumer behavior around hand care products showed that shoppers weren't prepared for heightened hygiene practices when the pandemic hit the US. Hand sanitizers featuring at least 60% alcohol became nearly impossible to find, and soap in all forms – bar soap, liquid hand soap, and body wash – were all in high demand.
This initial shopping behavior, spurred by panic shopping and hoarding tendencies, can be tracked in a dramatic increase in search traffic. This early interest has since waned a bit, but search behavior and the evolution of the global pandemic show that long-term consumer needs will continue to focus on hand hygiene, with a emphasis on products with repairing and healing benefits.
Interest Over Time* in Search Term "hand soap" in the US (2020)

*Interest Over Time: Numbers represent search interest relative to the highest point on the chart for the given region and time. A value of 100 is the peak popularity for the term. A value of 50 means that the term is half as popular. A score of 0 means there was not enough data for this term.
Hand Care Concerns
Frequent handwashing with harsh cleansers can lead to extremely dry skin, contact dermatitis, and the exacerbation of other skin conditions such as psoriasis. Strong surfactants strip the skin of germs as well as protective oils, leaving it dry and cracked. Alcohol-based hand sanitizers are also extremely drying, especially those that aren't formulated with any moisturizing or humectant benefits.
As the effects of frequent handwashing and sanitization take their toll, consumers are looking for products that contain nourishing ingredients that help to protect, nourish, and refortify the skin.
Consumers are specifically looking for hand care products with improved sensorial profiles. While greasy moisturizers provide hydration from emollient ingredients, they can make the hands feel uncomfortable and aren't well suited for the transition to a keyboard or smart phone. Products with a powdery after feel provide a better user experience. Additionally, customers are looking for hand sanitizers with moisturizing benefits, featuring ingredients like aloe, hyaluronic acid, and glycerin.
Suggested Product Concepts for Premium Hand Care
As part of our most recent launch of innovative product concepts to help address the increased consumer need for nourishing hand care products, we launched a collection with a hydrating bar cleanser and premium hand cream options.
Parched Skin Hydration Bar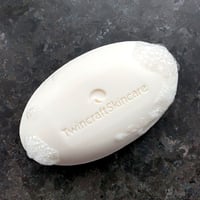 This soap-free cleansing bar is like serving a big drink of water to your skin every time you use it.
Featured Ingredients:
Lanolin is an excellent emollient found in the shorn wool of sheep that locks moisture in to the skin

Watermelon extract is a rich source of antioxidants

Rose water has anti-inflammatory properties and helps reduce skin irritation

Raspberry & ginseng fragrance
Handwashing Recovery Creams
These 99% naturally derived moisturizers are designed to help hands recover from frequent hand cleansing and sanitization.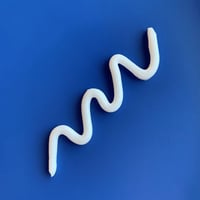 Featured Ingredients:
Lanolin is an excellent emollient found in the shorn wool of sheep that locks moisture in to the skin

Or, for vegan brands, VegoJelly is an available ingredient story. The material is a vegan, plant-derived, premium quality alternative to petrolatum

Shea butter moisturizes and softens the skin

Cocoa butter hydrates and nourishes the skin

Rosehip oil is a fast-absorbing oil that is extremely moisturizing

Sage leaf & cedar fragrance
What Is Lanolin?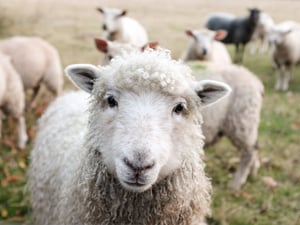 Lanolin is a refined derivative of the fat-like sebaceous secretion of sheep. In cosmetic and personal care products, it functions as an emulsion stabilizer, hair and skin conditioning agent, skin protectant, and a surfactant-emulsifying agent with antistatic properties. It is used in a wide variety of hair and skin care products, makeup, and bath products. The raw material appears as a yellowish semi-solid with a slight odor. (Source: UL Prospector)
Lanolin is not a vegan material because of its source, but it is a natural material that can be sourced ethically, sustainably, and with cruelty-free claims.
To learn more about how we develop premium cleansers and moisturizers to help keep users safe & healthy, please contact our Sales team.