We're Hiring! Available Career Opportunities at Twincraft:
Not Finding What You're Looking For?
If none of these available job openings look right for you, we still encourage you to apply by submitting an online application or by emailing us your resume.
To receive updates about career opportunities at Twincraft Skincare, please share your information:
How to Apply to Join the Twincraft Team:
Option 1:

Submit an Online Application

Option 2:

Email us your resume
Wondering which option is right for you? If you want to easily submit an application online and provide us with your employment and educational history, select Option 1. If you have a resume and cover letter, please select Option 2 to email our People Center directly at jobs@twincraft.com
Are you an open-minded, creative person looking to learn, grow, and find success?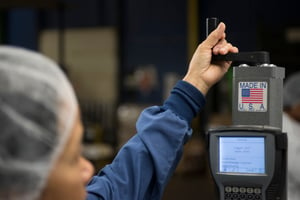 We are currently seeking dynamic individuals looking to develop a career in manufacturing. If you're looking for a collaborative, cohesive environment with opportunities for personal and professional growth, consider Twincraft.
With locations in both Winooski and Essex, Vermont, Twincraft is a family owned company and manufacturer of premium bar soap and skincare products. We work with many of the best brands in the industry, ranging from large companies such as Lululemon and Native, to smaller, local companies, such as Vermont Country Store and Bag Balm.
Our organization prides itself on developing our employees, and providing them with regular opportunities to grow, learn and advance in areas that both assist with their short- and long-term career goals. Whether you have a lot of experience with manufacturing or are looking for a new career path, we may be the right fit for your next job opportunity.
Twincraft offers a 4-day work week, flexible schedules, competitive compensation, and a comprehensive benefit package.
Hiring Location
2 Tigan Street
Winooski, VT 05404

Production Shifts
1st Shift: 5:00 am-3:30 pm, Monday-Thursday
2nd Shift: 3:15 pm-1:45 am, Monday-Thursday
Employee Benefits
At Twincraft, we're committed to providing competitive wages — but we also provide a wide variety of additional benefits to help our employees have a high quality of life, both at and outside of work. All regular, full-time and part-time employees who work at least 30 hours per week are eligible for our benefits.