At Twincraft, there are few things more important to us than the relationships we develop with our customers. Beyond the logistics, establishing a harmonious partnership with the people behind the products involves aligning on both ethics and expectations. We know all about the vetting process on our end, so we asked one of our trusted brand partners to share their perspective on what it looks like to choose a contract manufacturer from the other side of the fence.
Visit any industry convention or online directory and you will find that there are hundreds of contract manufacturers to choose from, and finding the right CMO is about as challenging as finding true love during a pandemic. Unlike dating, however, when seeking a great partner in formulation and production, you will likely have an entire team on your side whose varying needs must be considered, and each CoMan is staffed with individuals ready to meet those demands. With so many options and so many to please, just how does one go about finding a successful partner in the bizz? Well, just like anything in the world of development, there's a process to it.
You'll need to start by understanding and prioritizing your company's requirements. Submitting a compiled list of questions around your specific interests is known as a Request For Information (RFI) and involves contributions from all stakeholders in the organization. Your list of questions should query topics that cover everything in the end-to-end process: formulation and filling capabilities, turnkey and testing, quality and regulatory procedures, order quantities, and lead times, along with qualifications such as GMP certification. For smaller brands, turnkey capabilities and low MOQs may take priority, while larger companies might be looking for precise filling lines, a trusted regulatory team, and particular qualifications.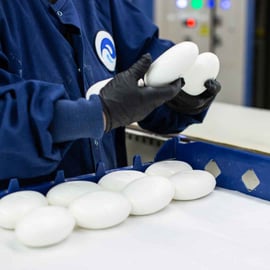 When the RFI checks out among internal stakeholders, it's time to get everyone together. If the CMO is local, meeting in person and getting a tour of the facility with the leaders of your PD, Quality, and Operations teams is ideal. Being able to observe the day-to-day and have quality face-time with your potential partner is a perfect opportunity to determine fitness and identify any red flags. Kicking the tires may prompt specific questions: will you have your own account manager, are they flexible with moving up orders, how are they dealing with raw material supply shortages and the like?
As long as the CMO still appeals to your team, you can take them for a test drive! Requesting samples and reviewing the ingredient decks is the best way to get acquainted with the company's library of bases and concept innovations while being a critical step in determining whether they are aligned with your brand image. Following up with a cost evaluation is a surefire way to ensure all bases get covered. Sending over briefs and asking them to run the numbers will dictate whether the COGs make sense and prevent wasted efforts down the line.
The final leg of this process will be unique to each organization, which may include going through additional steps to discern compatibility on agreements regarding quality, manufacturing, ownership, etc. Regardless, it's always good to start small and give your new CMO time to work through a few SKUs from start to finish, including a handful of reorders before tossing them a full portfolio.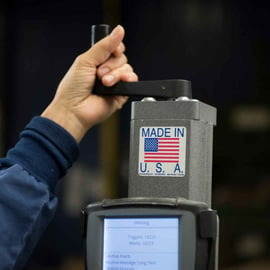 The brand/CMO contract is a partnership worthy of thoughtful investigation. Once you have an assortment of suppliers that vary in capabilities, are quick to offer innovations and solutions, and are all around great to work with, you're well on your way to building a robust and successful long-term relationship. On a final note, finding the right fit with your CMO is as much your responsibility as it is theirs and requires mutual respect, good communication, patience, and kindness.