Our skin is the body's largest living organ, serving as a protective shield that simultaneously performs other duties vital to our health and survival. We can thank the skin for regulating body temperature so that we don't freeze or overheat, keeping our immunity strong in the face of pathogens and pollutants, and mitigating detrimental effects of UV rays by producing melanin, the pigment that causes skin to tan.
Imagine the skin barrier as a brick wall, consisting of skin cells bound together by mortar-like lipids and fats. Ideally, this wall is strong and solid, allowing the barrier to function without a hitch. Despite our best intentions, even the most resilient skin can fall victim to the onslaught of environmental stressors that we come in contact with every day. Living in a modern society guarantees exposure to things like smog, cigarette smoke, car exhaust, and blue light, all of which can deplete the components that make up the skin barrier, thus taking a cumulative toll on our complexions.
For some, symptoms of an impaired barrier could look like irritation and dryness, and possibly breakouts, dullness, and pigmentation in others. To quell inflammation and regain balance, it's important to use products that will help prevent damage and restore skin to an optimal state. Twincraft's latest collection of concepts includes ingredients to fortify the barrier and support skin, no matter what shape it's in.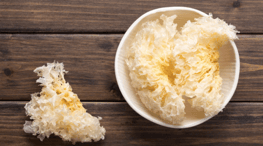 Our Snow Ear Super Serum features tremella mushroom, an alternative to hyaluronic acid, for superior hydration. This lightweight serum absorbs deeply to flood skin cells and combat inflammation with its powerful antioxidant properties.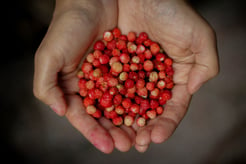 This moisturizer pairs a polyphenol complex of elderberry, noni, and lingonberry with essential fatty acids to seal the skin barrier, while superfood berries defend against photo-damage and environmental aggressors.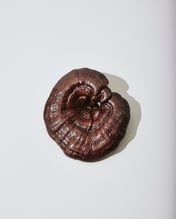 This mask is a versatile treatment for skin in need of a little TLC. It contains adaptogens from Rhodiola, ginseng, Chaga mushroom, and resurrection plant to soothe irritation and offset inflammation, along with skin-identical ceramides to replenish moisture levels and jumpstart the repair process. The Rebound Leave-On Mask is a great solution for stressed skin that delivers barrier-supporting actives and prevents damage to dramatically improve skin health.
Whether you're struggling with a chronic condition, experiencing occasional discomfort, or simply looking to maintain healthy skin, opt for barrier-boosting products formulated to help you face the day. If you're an inspired brand interested in creating a new skincare concept, we'd love to hear from you! Contact a member of our sales team to learn more about our product innovation process.