A Brief History of Twincraft Skincare
Twincraft was founded in 1972 by twin brothers Bob and Dave Asch. Originally based in Quebec, the brothers brought their soap business to the Green Mountain State and the rest, as they say, is history.
The business has evolved over the years, leading the industry in bar soap innovation and sustainability claims under the name Twincraft Soap. The company entered the premium natural skincare space in the early 2010s and rebranded as Twincraft Skincare. By 2019, the business has produced over 800 different SKUs for over 140 of the world's best personal care brands.
Today, the company is owned by Bob's sons, Peter and Richard Asch. They employ over 200 employees at their Winooski, Vermont and Essex, Vermont manufacturing facilities and are always finding ways to support and engage with the community. The business thrives in the growing natural skincare industry and is lead with a head for business, heart for people, and the drive to make the best possible products for our customers.
Twincraft Skincare Company Culture
Twincraft is committed to its employees and is dedicated to providing opportunitities for our team members to grow, learn, support their communities, and to facilitate health and wellness initatives.
Today, Twincraft empowers our workers to do so through two key programs: Twincraft CARES and Twincraft Thrives.
Twincraft CARES
Twincraft Skincare has invested in and given back to the community for decades, but it's only recently that we formally created an internal initiative to formally organize our efforts. In late 2016, Twincraft CARES – Committed, Active, Responsible, Engaged Staff - was formed.
As the name suggests, Twincraft CARES is an opportunity for employees to raise money and donate their time to support a wide variety of causes. These causes range from the local, such as helping to plant trees at the nearby Intervale Center, to the international, including donating funds to help with natural disaster relief in Nepal.
The Twincraft Skincare community includes employees from over a dozen countries, with interests that range from supporting the Flynn Summer Youth Arts Program to ensuring that their local Girl Scout chaptercan participate in a 4th of July Parade.

If you're a Twincraft employee and would like to submit a request to Twincraft CARES, download a form and submit it to our People Center team.
We have an internal council that considers each application, and determines how much funding each cause will receive. Past events include: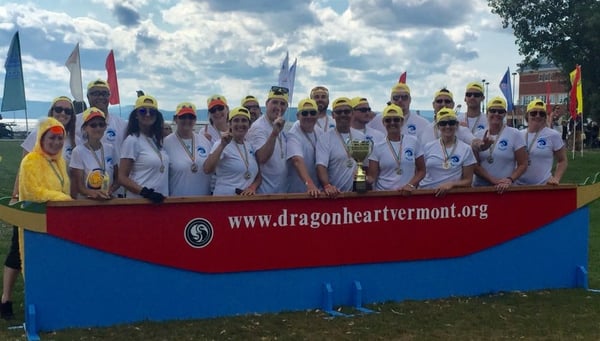 Twincraft Thrives
At Twincraft, we know that a culture of vitality and learning is mutually beneficial for both employees and the business. In order for us to be successful, we want employees who not only succeed, but thrive.
In 2019, we launched Twincraft Thrives to build on our culture and encourage, promote, and support healthy behaviors in all areas of life, including physical, emotional, spiritual, and financial well-being. When employees feel happy and healthy, both in and out of the workplace, they feel at their best to contribute to their job, family, community and, most importantly, themselves.

Physical Well-being
Emotional Well-being
| | |
| --- | --- |
| | Mental and emotional well-being are important parts of overall health, often achieved through self-care, stress reduction, relaxation, and resilience. Emotionally focused programs, workshops, and resources such as Heart Math and E+R=O help employees more effectively manage their thoughts, feelings, and behaviors, overcome life's challenges, and gain traction after setbacks. |
Spiritual Well-being
| | |
| --- | --- |
| | Employees that practice a healthy spiritual well-being often develop a deeper connection to their work, the organization, and the people around them. They feel energized and happy, add value, and contribute to the world around them in a meaningful way. Through the Thrive program, employees can strengthen their spiritual well-being through Meditation, mindfulness workshops, and volunteer opportunities. |
Financial Well-being
| | |
| --- | --- |
| | Financial distress can reduce productivity, increase absenteeism, and negatively affect one's health. Employees can take advantage of financial programs and workshops such as Money Peace throughout the year to gain a better understanding of their finances, build savings, and develop strategies to reach long-term financial goals. |